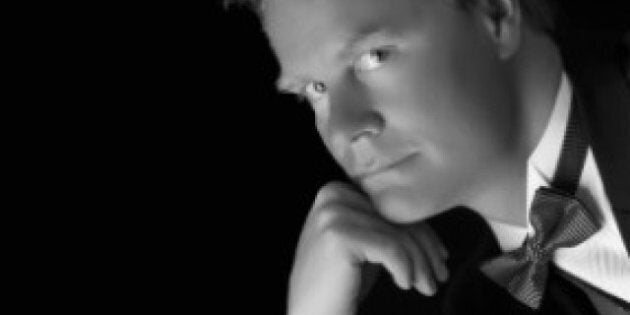 An "incident of concern" that led to the abrupt resignation of Premier Christy Clark's chief of staff is linked to a late-night, post-golf tournament bar gathering in Victoria.
CBC News reports that Ken Boessenkool was participating in the tourney with several MLAs, government staff and media about two weeks ago. Some government staffers then went to the bar.
The incident that Boessenkool describes as one where he "acted inappropriately" involved him and a female government staff member, said CBC News.
Global BC says Boessenkool's resignation follows questions their newsroom asked about an incident at a Victoria bar earlier this month.
Clark would not provide any details on what happened, citing privacy laws. She said an investigation according to the processes of the B.C. Public Service Agency was conducted, and there are no allegations of criminal conduct.
"It was a quick investigation and I made my decision immediately after the investigation was done," Clark told reporters on Monday.
"He and I agreed that he should resign. I certainly, when I sat down with Ken, I knew that he had to resign, and he agreed that that was the right course to take."
Boessenkool, a former adviser to Prime Minister Stephen Harper, met with Clark on Sunday and submitted a letter of resignation, which was released by the premier's office. It does not outline the reasons for Boessenkool's decision.
"Earlier this month, I was involved in an incident where I acted inappropriately. I was wrong, regretted my behaviour very much and immediately and unconditionally apologized," writes Boessenkool.
"This will give me a chance to return to Calgary to be with my family -- who I have also let down -- and from whom I have been separated on a weekly basis for most of the last eight months."
Boessenkool, who has also worked as a lobbyist for Enbridge, Taser International and several pharmaceutical companies, was appointed Clark's chief of staff in January.
Clark named longtime bureaucrat and a recipient of the Order of B.C., Dan Doyle, as her new chief of staff. Doyle has been chair of B.C. Hydro and worked closely with the organizing committee for the 2010 Winter Olympics.
"He is the guy who can step in and make sure we don't miss a beat," said Clark.
Clark dismissed the impact Boessenkool's sudden resignation would have on the B.C's Liberals fortunes ahead of next May's provincial election. Her party has been sinking in the polls and several popular cabinet ministers have declined to run again.
With files from The Canadian Press
Ken Boessenkool's resignation letter:
Sept. 23, 2012

Premier:

Earlier this month I was involved in an incident where I acted inappropriately.

I was wrong, regretted my behaviour very much and immediately and unconditionally apologized.

Notwithstanding my genuine apology and sense of regret, and following my meeting with you earlier today I tender my letter of resignation as your Chief of Staff effective immediately.

This will give me a chance to return to Calgary to be with my family - who I have also let down - and from whom I have been separated on a weekly basis for most of the last eight months.

I have been very proud to be at your side and proud of what I helped the team accomplish. Nothing should stand in the way of your successful leadership and the accomplishments of your government in creating jobs and making family life affordable.

I wish you the very best.

Sincerely,

Ken Boessenkool