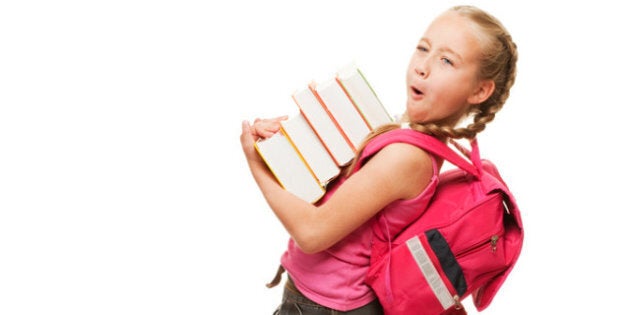 Just because kids will be starting a full course load in a few weeks, it doesn't mean they should be carrying it all in their backpacks.
As back-to-school season approaches, some experts say slowing down on filling those knapsacks and buying a bag that fits, will help your child avoid back problems. Eric Clifford, outreach coordinator of Mountain Equipment Co-op in Toronto says a proper backpack is all about organization.
"If you have pointy items like binders, keep these items away from your body. If something is jabbing into your child's back, you have to rearrange your items," he says.
Clifford agrees. "You have to distribute the weight. Put heavy stuff on the bottom or closer to the hips and use those pockets to balance weight. Most injuries are from strained backs or hurting muscles," he says.
He also suggests, as you would do with a good pair of shoes, trying on backpacks before purchasing them. "Tighten the straps and have your child walk around with a bag of binders or books, for example," he says.
How some heavy backpacks are slowing down Twitter users:
Here are Clifford's 8 tips that parents should keep in mind for backpack safety: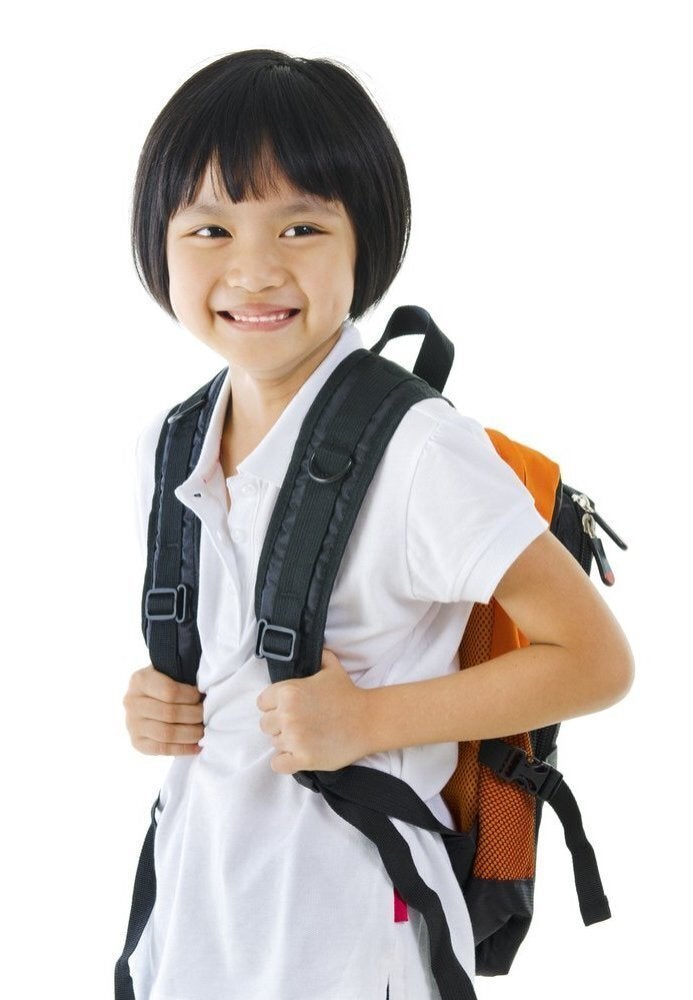 Tips To Pack The Perfect Backpack
To evenly distribute weight, make sure your child is using both straps on his or her backpack.
Ditch The Sling Backpack:
Yes, they may look cool but putting all of your weight on a sling backpack or one shoulder bag can result in back strain.
Keep An Eye Out For The Pointy Stuff:
Sharp tools like brand new pencils should be kept in cases to avoid any poking. If something is digging into your kid's bag (like a binder for example) flip it to the side or towards the front of the bag.
Just like a shoe, a backpack needs testing as well. When you get to a supply store, fill the bag with books for example, to actually test out the weight.
Carry only what you need and keep heavier items on the bottom.
Don't try to stuff your kid's backpack with everything they own. Save space (and weight) by using a separate lunch bag or gym bag.
For the first time, you don't have to share. Parents, keep you bags to yourself and make sure when you do buy a bag for your child, measure the length of their back to find a proper fitted bag.
Use all needed straps and make sure they are tightened. Having a strap around the waist offers extra support.