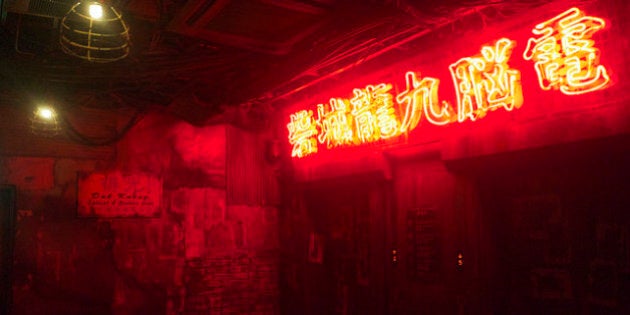 Kowloon Walled City, an infamous now-demolished Hong Kong slum, is enjoying new life as a three-storey Japanese arcade and theme park just south of Tokyo.
David Gilbert, a digital product manager, posted photos of the Kawasaki Warehouse on his blog, documenting stunning details of the resurrected Walled City – in all its dark and rusty glory – save for hints of modernity in its restrooms.
"The juxtaposition of a high-tech Japanese toilet in an authentically grimy bathroom had to be seen to be believed," described Gilbert.
Set designer Taishiro Hoshino, the mastermind behind the arcade theme park's time-bending alchemy, paid close attention to details from the actual slum city.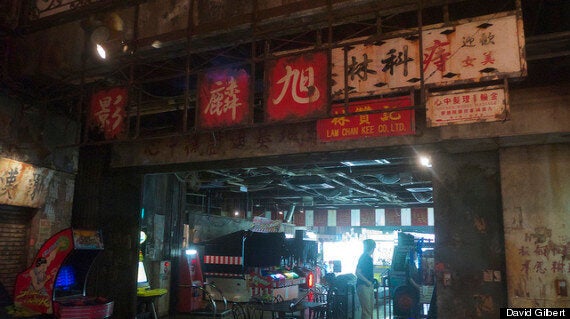 Hosino and his team examined photographs and video of the Walled City, retraced Chinese calligraphy on signage, tracked down Hong Kong mailboxes, balcony bird cages, and reproduced its neon signs.
Striving for full authenticity, he even persuaded a friend in Hong Kong to mail him her family's trash.
"I was later told that they were totally confused about my request," explained Hoshino in a detailed "Behind The Scenes" post on his website.
Story continues under slideshow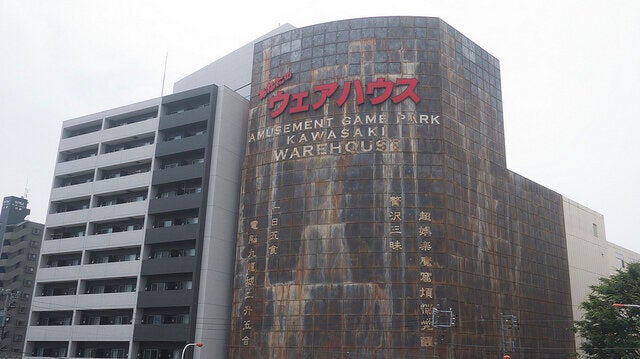 Kowloon Walled City-Themed Arcade In Kawasaki, Japan
Without regulation or officials overseeing health, safety and law, the Walled City nurtured "criminal hideouts, vice dens and even cheap, unlicensed dentists," according to the Hong Kong government.
In its last decades, the Walled City earned a reputation as one of the most overcrowded places in the world. Over 300 interconnected apartments were built – without the aid of architects – in the small area that spanned a few city blocks.
Its demolition was completed in 1994 and a public park opened on the site the following year.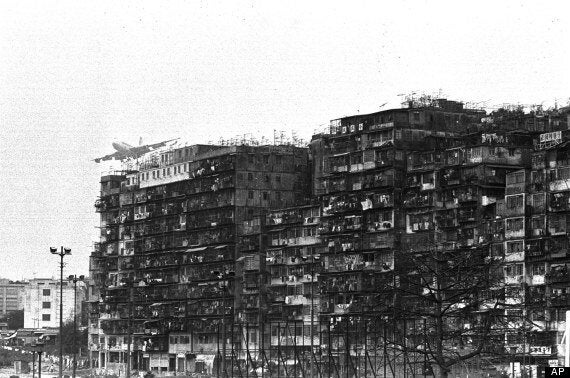 A low flying plane passes over the Kowloon Walled City in Hong Kong recently on April 18, 1987. (AP Photo/Dick Fung)