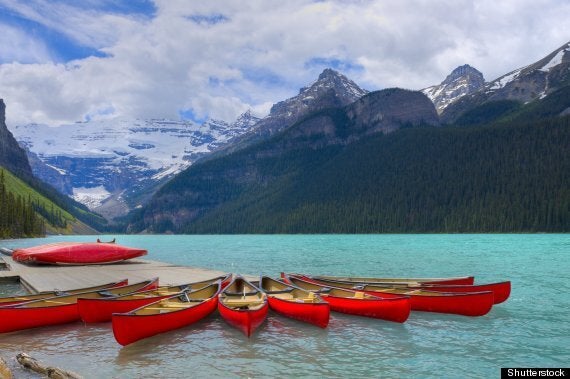 All those tourists to Banff who ask when Lake Louise gets drained and painted that spectacular shade of blue will be happy to know the answer is once a century just before April 1.
Tourism Alberta revealed the "little-known community activity" in a news release Wednesday. Early pioneers first painted the famous lake's bottom in 1915, said the group.
On Tuesday, hundreds of residents gathered to celebrate the re-painting of the tourist attraction with "non-toxic, environmentally friendly paint," said Leslie Bruce, president and CEO of Banff Lake Louise Tourism, in a statement.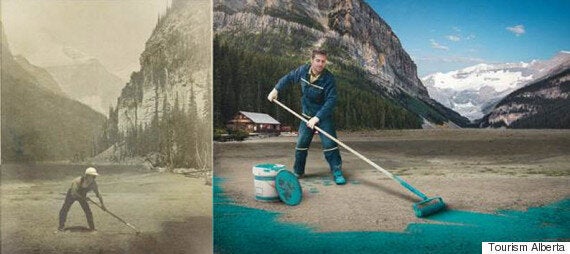 To celebrate the momentous occasion, Pantone issued "Lake Louise Turquoise Blue" paint for sale so people can bring the Alberta colour into their own homes.
"My grandpa painted the lakebed 100 years ago and here I am now. We all have to do our part to make sure this province stays beautiful. I'm just happy I can follow in his footsteps. I hope my own great grandkids will do the same a hundred years from now," said Banff Mayor Karen Sorensen.
Also, happy April Fool's Day.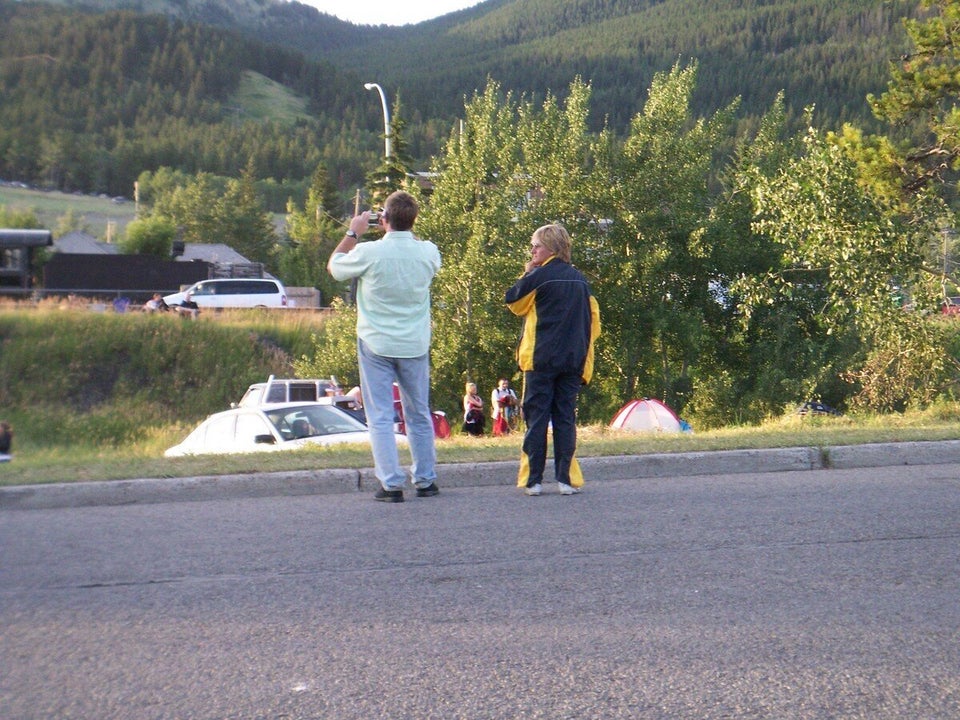 MORE Funny Questions From Tourists To Alberta