Globe and Mail columnist and author Leah McLaren has made a career out of sharing her life as part of her work. But her latest column has pretty much broken Twitter.
In "The joy (and politics) of breastfeeding someone else's baby," McLaren reminisces about that time she tried to breastfeed now-Conservative leadership candidate Michael Chong's infant more than a decade ago.
She writes that she was at a Toronto house party when she was about 25, and walked into a bedroom where there was a baby in a car seat. Already feeling "broody" and "glum," McLaren says she picked up the infant to "give him a cuddle."
The columnist was then seized by the urge to try breastfeeding him — even though she was not lactating or pregnant.
"But would it be so bad, I wondered, if I just tried it out — just for a minute — just to see what it felt like?" McLaren wrote.
She says she unbuttoned her blouse and was just about to reach into her bra, when a man she identified as Chong walked in and retrieved his son. Chong is an Ontario MP and currently running for the Tory party leadership.
The column, which was published this week, has been removed from the Globe website. But a cached version is still available online.
On Sunday night, Twitter users didn't know what to react to first. First, there was the mystery.
UPDATE: Michael Chong released a statement on Monday and told The Huffington Post Canada in an email: "This incident happened over 10 years ago. It was odd, no doubt, but not of any real consequence. I entered this race to discuss important challenges facing Canada. I am happy to discuss those. But I won't be making any further comment on this."
And there was regular funny stuff.
McLaren's column concludes with her touting the benefits of co-feeding — which she said she experienced after having her own babies — and wondering why wet nurses aren't more popular.
In 2012, the Globe's Public Editor Sylvia Stead found it was a conflict of interest for McLaren to promote (and then sell) her own home in the newspaper's Home of the Week feature.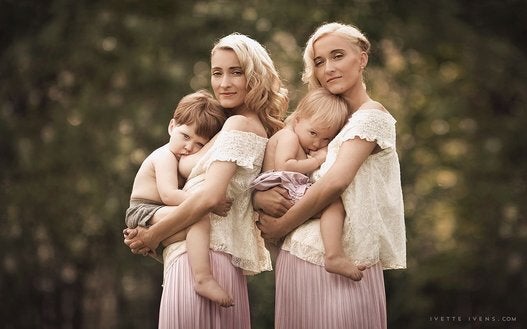 Stunning Photos Celebrate Extended Breastfeeding
Popular in the Community