There's something off-putting about re-heating last night's meal over and over, even if it was the best thing you've eaten in months.
To help you reinvent your Thanksgiving feast into everyday favourites, we've rounded up 28 creative and satisfying leftover recipes. This list has the perfect combination of classic leftover dishes like turkey soup and hot sandwiches, as well as original dishes like sweet potato waffles, turkey and avocado flatbread and even cranberry chia seed pudding.
You certainly won't get bored of these meals!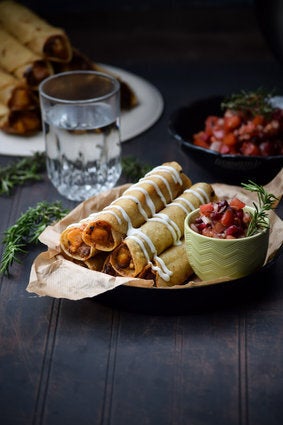 Thanksgiving Leftover Recipes
Popular in the Community