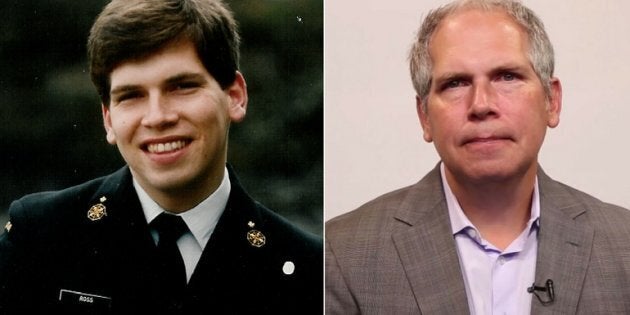 Todd Ross came out in front of a two-way mirror as strangers lurked.
When he repeated the word moments later, at last giving those men in grey pants and sportcoats what they had long sought to push out of him, Ross was strapped to a polygraph machine.
There was no release. No sense that the heaviness Ross lugged around for two decades had been lifted. Only tears, and the aching feeling that his life had vanished in an instant of courageous truth that felt that day like defeat.
"Almost like I had been physically forced down and I was being held," Ross explains one summer afternoon over coffee in Toronto's Leslieville neighbourhood.
Ross knew the question was coming. He had already told them he wasn't gay, time and again over an 18-month military investigation that began in 1989. He told them in words as plain as the ones he used to defend his love and loyalty to Canada and the fact that he had never visited Russia.
"At that time, I was still 19. I think just turning 20. And I wasn't even out to myself at that point," Ross says.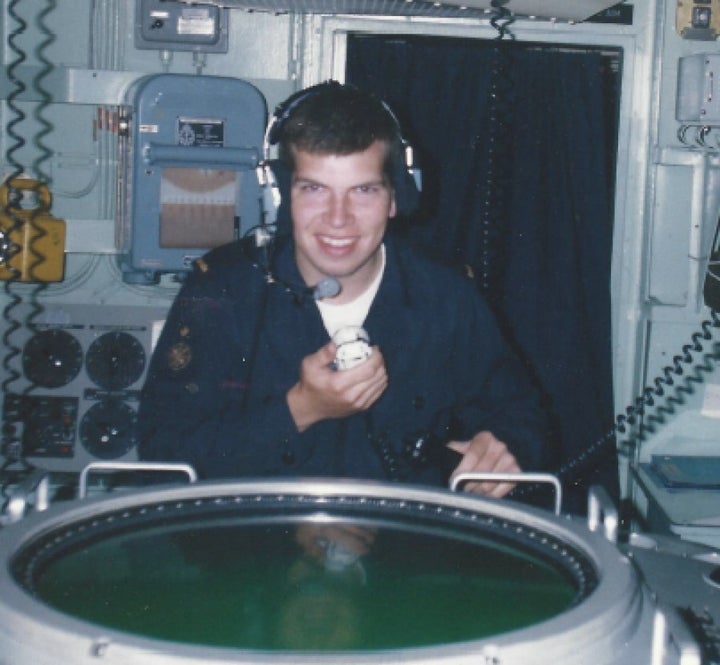 But the question tailed him as much as the image of that light blue K-car, the one they'd send for him. The one he was certain he could spot following him down the street some days.
Ross knew that people from the special investigations unit had visited his small hometown of St. Stephen, N.B. They had spoken with the former commanding officer from Ross' time in the army cadets, where he excelled as the province's best.
They even interviewed the guy who owned the camera shop next to the bank where his mother worked.
"I felt like there was no stone left unturned that they didn't go after. That they had fully dissected every part of my history."
Whenever they came by, flashing cards identifying themselves as SIU, Ross would be called to the gangplank over the ship's public address system.
It was unfathomable to his shipmates on the HMCS Saskatchewan, docked at Canadian Forces Base Esquimalt in B.C., that he was ostensibly being probed for espionage, Ross says. At the time, he was a naval combat information operator.
The interrogations were a lot like what you'd see on crime TV shows, Ross says. Usually they'd put him in a room alone for about an hour before coming in to pepper him.
"I knew absolutely it was because I was gay," he says.
One day, he'd had enough.
"So, when they came to the question... 'Are you gay?'... I said yes. It was almost like they closed the book at that point."
He knew it meant the end of his military career but the death of something else, too.
"I really thought that if I wished it strong enough that I would get settled down, have kids with a wife, and that I could lead a straight life," Ross says.
"That was part of what was in my mind that had collapsed as well."
An official apology from the federal government will come on Nov. 28 for the so-called purge of LGBT Canadians from the Canadian Armed Forces, federal public service, and Royal Canadian Mounted Police over the course of more than three decades.
Policies that included surveillance and demeaning interrogations about the private lives of public employees continued long after a justice minister named Pierre Trudeau proclaimed the state had no place in the bedrooms of the nation and Canada decriminalized consensual homosexual acts in 1969.
It is estimated that from the late 1950s to early 1990s, thousands of gay and lesbian Canadians were fired, released from the military, denied promotions, or otherwise demoted because of their sexuality.
It's a shameful chapter of this country's past that one expert believes is not fully understood by many Canadians, continuing the legacy of secrecy surrounding a Cold War-era program initiated at the very highest levels of the federal government.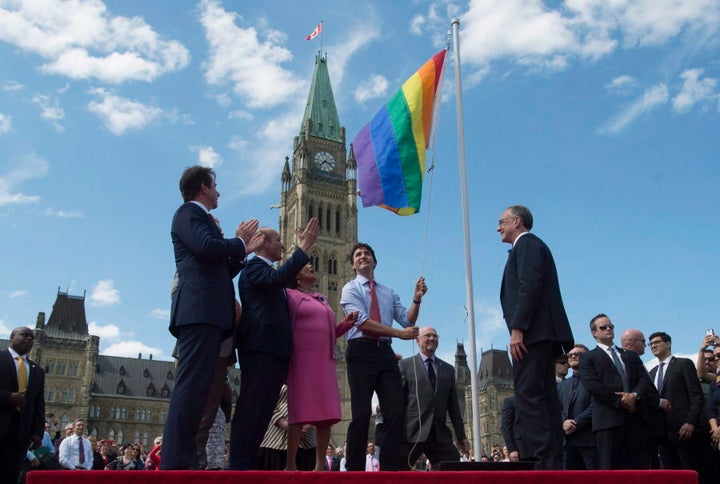 "The ostensible reason (for the purge) was that lesbians and gay men were supposed to be a national security risk because we suffered from this supposed character weakness," explains Laurentian University sociologist Gary Kinsman.
The enduring belief of the day was that gay or lesbian Canadians in the public service or military, then mostly closeted, would be more vulnerable to blackmail from Soviet agents or other foreign enemies.
But Kinsman, who co-authored "The Canadian War on Queers: National Security as Sexual Regulation," is quick to note purges happened before the 1950s. During the Second World War, for example, homosexuals could be discharged for having "a psychopathic personality with abnormal sexuality."
A panel to weed out national security threats was established by the cabinet defence committee in 1946 and later expanded to include the RCMP and other government departments.
After 1958, the panel began aggressively searching for gay civil servants through interrogations and surveillance of bars and hangouts. It initially focused largely on the navy and External Affairs and broadened to other parts of the public service in the 1960s, Kinsman says. Friends and acquaintances turned on each other under the threat of criminal charges.
The campaign in the U.S. was very public, very visible against what they would have referred to as sexual deviants in the public service. The campaign in Canada was kept as secret and as privatized as possible.Gary Kinsman, Laurentian University sociologist
Though gay Canadians were supposed to be the ones susceptible to coercion and intimidation, Kinsman says it was actually the RCMP and security forces doing the blackmailing, resulting in a database of 9,000 "suspected homosexuals" by the late 1960s.
The campaign was initiated later than a similar effort in the United States and much more discreetly, he says.
"The campaign in the U.S. was very public, very visible against what they would have referred to as sexual deviants in the public service," Kinsman says. "The campaign in Canada was kept as secret and as privatized as possible."
It's one reason a public apology is so needed, he says, adding that the "network of surveillance and interrogation" expelled people from the fabric of the nation and pushed some to take their own lives.
"These purge campaigns are a major part of how the social relations of the closet — what some people would describe as having to live a double-life, being heterosexual at work in the public service or military but being lesbian or gay underground, on the side — these policies helped put that in place," Kinsman says.
And not only did the decriminalization of homosexual acts in 1969 and passage of the Charter of Rights and Freedoms in 1982 fail to make things easier, such steps may have paradoxically helped ramp up efforts because of a sense that the window to act was closing.
At least that's the position of the activist lawyer now leading a multi-million dollar class action lawsuit against the federal government, seeking redress for all those who were wronged.
Martine Roy remembers a K-car, too.
She was just pretending to be a victim that day at CFB Borden, 100 kilometres north of Toronto, when the strange vehicle showed up on the base. Roy, who joined the military in 1981 at the age of 19, was training at the time to become a medical assistant.
Roy naively thought she was being asked for directions when called over to meet the men in the vehicle.
"I really thought they were lost civilians that ended up in the field and that I had to take them back," she says over the phone while preparing for Pride events in her native Montreal.
After she got in the car, the men from the SIU drove her to a small building at the edge of the base that she didn't know existed. Roy was interrogated for almost five hours about her sex life.
They had received word that she was a lesbian.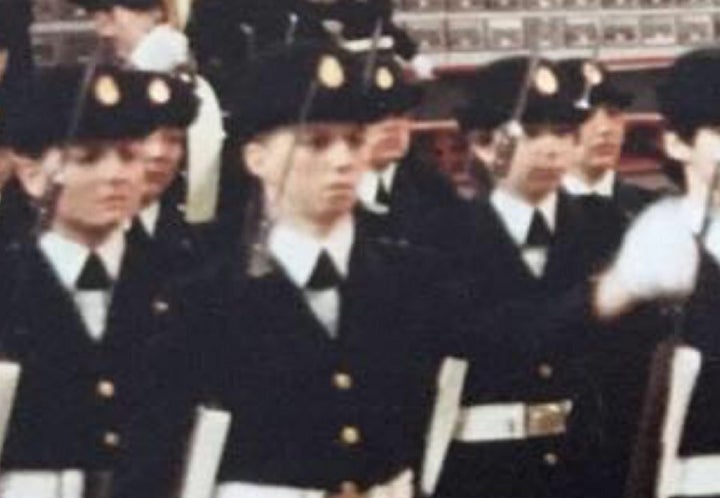 Roy told them she had a boyfriend, which was technically true. At that point she had fallen for a young woman she met at a hospital but both decided it would look better to keep their male partners.
"I could not tell you if I was gay or straight or bi or what," Roy says now. "I knew I liked people."
Her interrogators pressed for intimate details about the boyfriend.
How many times do you see him? How many times have you had sex? What type of intercourse do you have? Is there penetration?
After a while, Roy says she was told that if she was honest about her "perversions," she could continue to serve. So, she opened up about her secret relationship and promised never to see that girl again.
"They told me they would keep me because I was honest."
She soon began a two-year contract at the DND's medical centre in Ottawa but dread followed her. Roy was always worried she was being watched, always felt a chip on her shoulder.
Roy was summoned to see a psychiatrist to determine if she was abnormal and, over several sessions, tried to make the case she wasn't a sexual deviant.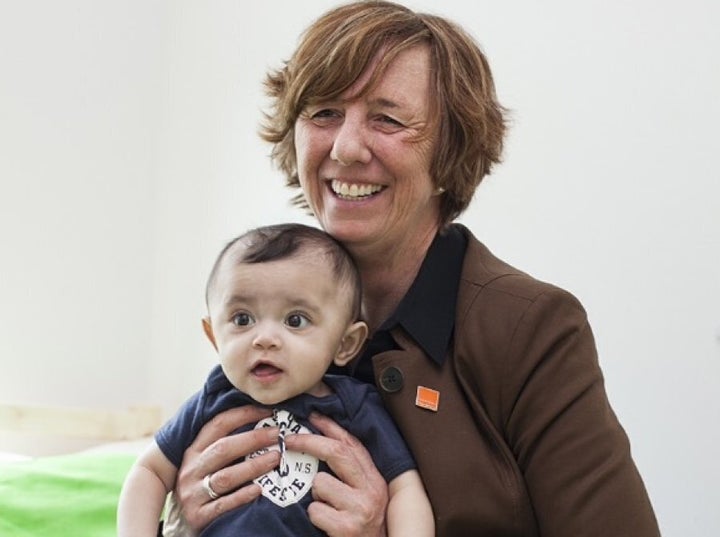 "I tried to tell them I made a mistake. Sorry. I won't do it again," Roy says. "You want to survive. You don't want anything to happen to you."
In 1984, Roy landed a new job as a communications officer in Kingston, which came with top secret clearance and a boost to her confidence. She celebrated by buying a brand new car — a Hyundai Pony.
Two months after signing her contract, the floor fell out beneath her. She was called into the office of the base colonel to learn she was being dishonourably released.
She had nine days to pack her things and go.
"They just throw me out on the street. Tell me I'm no good. My self esteem just went in the drain," she says. "It took me about 10 years to make it back from that."
She returned to Quebec without a pension, she says, feebly seeking answers from everyone from her local MP to her priest.
"I was destroyed," Roy says of the reckless, restless years that followed. "And like a good destroyed person, I went into drugs."
I tried to tell them I made a mistake. Sorry. I won't do it again.Martine Roy
Roy says she has since been diagnosed with post-traumatic stress disorder.
"Everything comes back when I start talking about it again," she says.
Even after getting sober, the feeling of being cast aside from the military often made it a struggle for her to sustain the trust needed in relationships.
Roy says a job at IBM, where she was finally comfortable enough to be her authentic self, helped her regain the years she lost. She's embraced activistism and became a founding member of Pride At Work Canada, a non-profit organization promoting workplaces that support LGBT employees.
She got married in April and along with her wife, Jessica Paul, is raising a daughter named Cascia, who is almost two. The couple is expecting a second child in November.
Roy, now 53, counts herself lucky compared to others who were not able to fight their way back.
"It changed my whole life. It made me, maybe, stronger," she reflects. "But not everybody made it. Some died; some just got married because they didn't want anybody to know they were gay. The impact on people from something like that is astronomical."
She never thought, decades later, she would be bracing for the apology she deserves.
Ross wanted to kill himself. The first time, back on the ship, he took a bunch of vitamins because he couldn't find pills.
"That didn't work, obviously," he says, laughing. "I had a healthy glow afterwards."
The second time, shortly after his release, Ross was clawing at his wrists.
"I could not envision a life as a gay person. That, to me, was an unavailable scenario for anyone," Ross says. "I didn't think it was something that people could do."
After the final interrogation, Ross agreed to give SIU access to all his documents, from personal photos to shoeboxes filled with letters, including ones from his grandmother.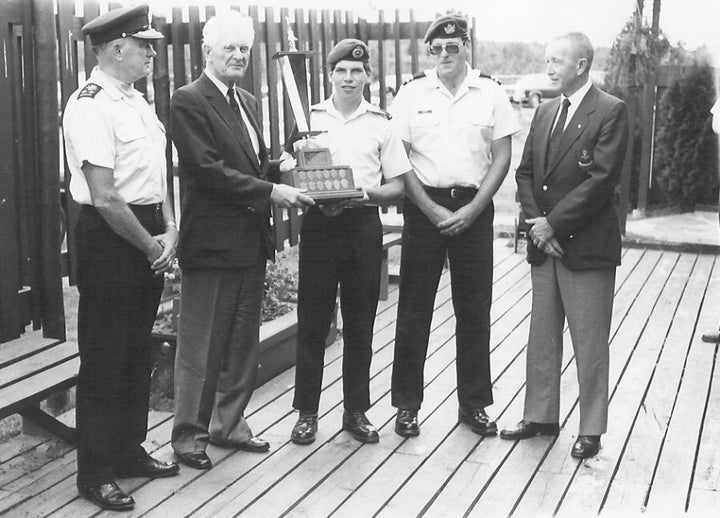 Ross was later told his security clearance was being stripped because of a picture of him and his three colleagues standing behind a large radar computer in their workspace. A radio frequency could be seen on a wall.
He was offered an honourable discharge or a demotion that would mean performing general duties on the base, such as sweeping. He took the discharge in June 1990 because at that point his passion for the military had been snuffed out.
Ross received about $1,500 he paid into his pension over two-and-a-half years — money he later blew hitchhiking in Europe — and had his futon shipped back East.
He returned to St. Stephen, but couldn't come to terms with explaining why his budding military career had ended. After a year at the University of New Brunswick — where Ross had a girlfriend "just to confuse Mom," he teases — he headed back to B.C. and found work at a vegetarian juice bar.
"I still had that fear of judgment and disgracing my family and all of those things that go through your mind. So, I moved to the farthest point in Canada where there was a gay community."
It probably took me 20 years before I was able to sing the words to 'O Canada.'Todd Ross
When he finally told his family the truth, Ross says they were very supportive. His brother, who also joined the military in the '80s, is still active in the armoured corps.
Ross chokes up when he recalls the message he received one day from his sister, now a RCMP officer, who wrote: "I just realized what you went through."
"The realization of the year-and-a-half investigation that I'd always talked about was actually an investigation about me being gay, that hit them when I came out," he says. "So, they had a fuller understanding of what I'd gone through."
He returned to Toronto chasing love and, after years working sales at Holt Renfrew, landed a job with Ontario MPP George Smitherman.
When Smitherman was appointed health minister in 2003, Ross moved with him to that office but initially feared the Ontario Provincial Police might deny him clearance because of his discharge.
In 2013, Ross sought a federal Liberal nomination for a byelection in Toronto Centre. He had to explain the "blemish" on his military record to the party's green-light committee. Ross lost the nomination battle to Chrystia Freeland, now the minister of foreign affairs.
"Should I have been successful, if I had won the nomination, if I had become an MP, would that have been on my record when I went to Ottawa? I don't know."
An acute feeling of betrayal has stayed with him.
"It took me a long time before I regained my pride in Canada," he says, tears welling up in his eyes. "It probably took me 20 years before I was able to sing the words to 'O Canada.'"
Ross and Roy are two of the lead plaintiffs in a class action suit launched against the Government of Canada last March in Federal Court.
A third plaintiff, former postal clerk Alida Satalic from Nova Scotia, says in court documents that she also took an honourable release in 1989 after admitting she was gay after similar, graphic interrogations.
The class action combines separate lawsuits into one, with legal teams in Toronto, Montreal, and Halifax.
One of the driving forces behind the action, Douglas Elliott, is perhaps best known as a leading lawyer in the successful fights for marriage equality and securing survivor pension benefits for widowed same-sex partners.
Elliott estimates as many as 9,000 people could end up being included in the class action. They are seeking in excess of $600 million in damages.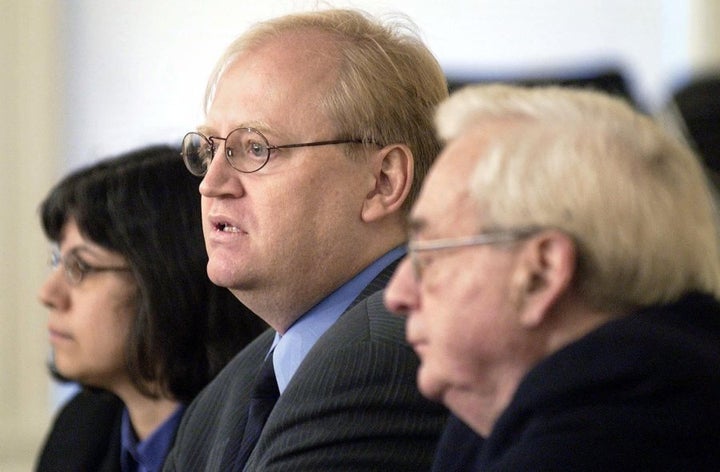 Elliott says he was motivated to take action because the government did not respond promptly to the recommendations from a report he helped author for Egale, a national group promoting LGBT rights.
The "Just Society" report, released the day after a massacre at an Orlando gay nightclub in June 2016, urged the government to, among many other things, provide an apology, pardons, and redress for those swept up in the LGBT purge.
"Days went by and weeks went by and we had many positive statements from the prime minister but no action," Elliott says.
The class action is filed on behalf of current or former members of the CAF or federal public service who were "investigated, discharged, terminated, sanctioned or faced threat of sanction" from the government because of their sexual orientation, gender expression or gender identity between June 27, 1969 to the present day.
The 1969 cutoff was chosen because that is when homosexual acts were decriminalized and Elliott says the government could likely have argued "they were entitled to fire criminals." It was a logical call, but a tough one.
Elliott is hoping a compensation package could be in place, at least in principle, in time to harmonize with Prime Minister Justin Trudeau's apology. The government has also promised legislation to expunge the records of gay and lesbian Canadians convicted of crimes because of their sexuality, including gross indecency.
Elliott is optimistic the case will settle, avoiding a messy legal battle.
"I've never had the federal government come to the table so quickly and with as much goodwill as I've seen in this case," Elliott says, adding he's told younger associates not to be lulled into thinking negotiations are usually so smooth.
"I'm not saying that they're giving away the store, far from it. But it's very clear to me that they would like to get this resolved sooner rather than later on a basis that is fair to everyone and that includes Canadian taxpayers."
Elliott believes a legal victory on this matter will stand on equal footing with same-sex marriage as a moment when Canada took a giant leap forward.
"Same-sex marriage was really about the future of Canada... but it really didn't address the past injustices done," he says.
"There's been an attitude in Canada that, well, let's just forget about the past and move on. I think we've learned from residential schools, in particular, that's not good enough.
"You can't really move on until you've addressed the injustices of the past."
Michelle Douglas still feels badly for that young woman who was made to feel like a criminal, not so long ago.
The one who was forced to concede she was gay, to catch up to her government's label, while attached to a polygraph machine after a "very intense period of harassment."
The one who was dismissed in 1989 as being "not advantageously employable due to homosexuality."
"All I knew was that I was just in love with a woman," Douglas says. Her first love, in fact.
She took to the military in a way she didn't expect and says she graduated as a top candidate in every course she took.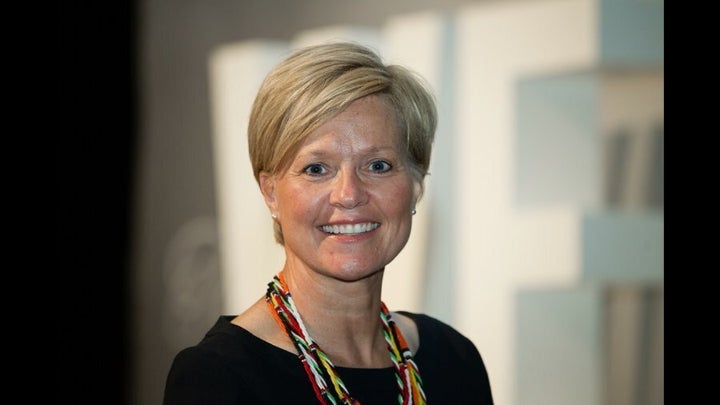 But Douglas always knew her sexuality was something to be hidden, despite the discreet club of lesbians in the military. When she was moved into the SIU as an officer, a unit tasked with the investigation of very serious crime and allegations of homosexuality, Douglas feared it wouldn't be long until she faced questions.
It happened about a month into her post. Douglas denied her relationship as she was grilled for two days in a hotel. When she was later flown to Ottawa to face a lie detector, Douglas decided to tell the truth.
"It didn't matter how good you were. It didn't matter how much you were prepared to serve your country and indeed die for your country," she says. "It only mattered what your sexual orientation was."
But Douglas opted to fight, to "lean in" as they say today. In so doing, she changed the course of Canadian history.
She filed a lawsuit in Federal Court against the Department of National Defence in 1990, with noted civil rights lawyer Clayton Ruby in her corner, arguing her Charter rights had been violated.
It didn't matter how good you were. It didn't matter how much you were prepared to serve your country and indeed die for your country. It only mattered what your sexual orientation was.Michelle Douglas
The case never made it to trial, however, and was settled in 1992 after the Progressive Conservative government abolished policies overtly barring gay and lesbian soldiers from serving.
"I realized that I did have a role to play and I did step into that role," Douglas says. "Maybe I have the military's leadership training to thank for some of that piece."
Douglas, now 53 and a federal government employee, has dedicated the last 25 years fighting for LGBT equality with a front-row seat to a succession of court cases breaking down legal barriers, including ones preventing same-sex marriage.
She says she has remained optimistic and grateful through it all and has never regretted signing up to serve her country.
"I gave them my best. I guess I felt that it was their loss that they could not have a place for me in the military of the day," she says. "Of course, today it's completely different. I like to think that I played a small role in helping bring about that change."
She wants to be in the same room as the prime minister when he expresses regret and remorse this year.
"I need to hear those words."
Before the days of polygraphs, two vexing issues confronted members of the security panel tasked with uncovering homosexuals: the sheer cost of field investigations and growing resistance in gay and lesbian networks to co-operate.
So, they came up with the "fruit machine."
A scientific way of determining homosexuality — a sort of gaydar — was seen as a possible solution to both.
In 1961, the federal government sent Carleton University psychology professor Frank Robert Wake to the U.S. to study the development of technology to detect if someone was gay.
He returned with a proposal for what he dubbed the "special project," a battery of tests to determine who was gay by monitoring everything from anxiety to sweat.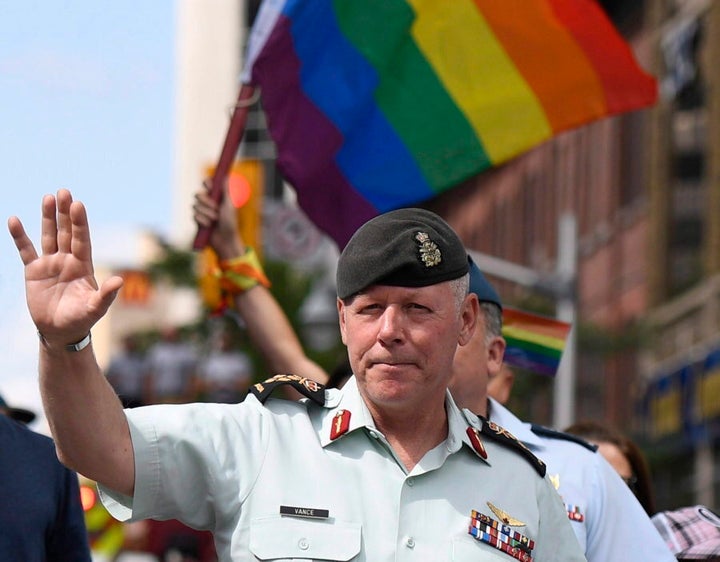 At the core of it was a pupillary response test, Kinsman explains, used first by the RCMP and then the military. Subjects would be shown images at half-second intervals of semi-naked bodies. The assumption was that there would be an involuntary response that would give away the game.
"If the pupil expanded, that showed that you were interested in those images. And if somehow your interest in the images didn't correlate with the gender you were and what your sexuality was supposed to be, then you would be determined to be homosexual."
It was total quackery built on flawed assumptions, of course. It never worked.
"People didn't respond uniformly to the images that were shown to them. People had different widths between the pupils of their eyes," Kinsman explains. "There was just a whole series of things that made the the research project unviable."
The initiative was abandoned around 1968 after more than $10,000 in federal research money was wasted. Though evidence of the "fruit machine" technology appears to have been destroyed, Kinsman and his group — The We Demand An Apology Network — want all government documents related to the project released for Canadians.
"They can't be kept secret anymore on the grounds that this is a matter of national security."
Some Carleton students are also calling on the university to publicly apologize for its connection to the research.
Ross admits he was angry when he saw the tweets from the supposed leader of the free world proclaiming transgender soldiers would no longer be welcome in the U.S. military.
Then he saw the response from the Canadian Armed Forces: an image of joyful, uniformed sailors playing musical instruments in a Pride parade.
"I thought, good for them for being a little bit cheeky but also being so proactive," he says.
Ross, now 48, has openly gay friends who serve in the military. He's proud that Canada has evolved so greatly since his release in 1990.
"I do sing 'O Canada' now. I don't sing it in the shower every day."
Life is good now. He's been in a loving relationship for almost 12 years with Kirk, a teacher who always thought he'd be the famous one of the pair.
And he's proud of the meaningful work he has done as an adviser for the Métis Nation of Ontario, an organization that had his back even after Ross told them he was, well, suing the federal government.
And Ross has been overwhelmed by the outpouring of support. The mayor of his hometown recently reached out to encourage him to come to their high school reunion.
I still struggle speaking about this but I've met individuals who ... this has ruined their lives.Todd Ross
Ross says he is proud to be giving a face to the issue, particularly on behalf of those who were dishonoured.
"I still struggle speaking about this but I've met individuals who... this has ruined their lives. And for them, the apology has to come with more," he says. "It has to help them get their lives on track."
Ross remembers feeling that there were no gay role models when he was adrift. That a piece of what it meant to be gay needed always to stay hidden.
He hopes helping to right this wrong will mean "there's never that belief in a young person's life that they are wrong because of who they are."
But Ross looks back fondly on the camaraderie of basic training in Nova Scotia, back when he envisioned a long career in the military.
You're not supposed to enjoy those gruelling few weeks but Ross says he couldn't help it. Even running laps in the gym, where he says he was one of the fastest.
The weakest of the group would often be punished by being forced to run with a medicine ball.
"So, I would run behind them, grab the medicine ball and carry it for them," Ross says.