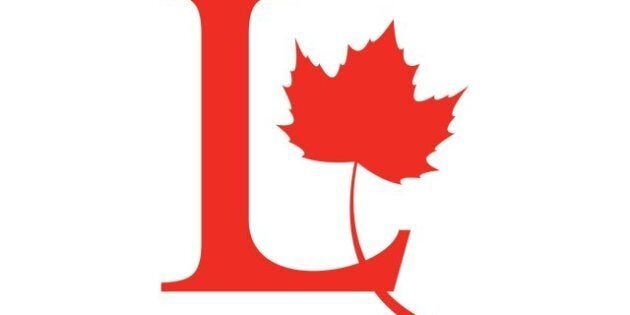 To mark the official start of the federal Liberal leadership race, The Huffington Post Canada asked all the declared candidates to tell us, in their words, why they decided to run. Ottawa Lawyer David Bertschi announced his bid for the Liberal leadership on November 7, 2012.
Generations before our own fought for and worked hard to achieve what was a fairly simple concept; if you work hard to build a better life for yourself and your family, then there should be nothing standing in the way of your meeting your goals. However, this Canadian Advantage -- the reality that hard work could and indeed would lead to a better life -- is in jeopardy.
I am running for the leadership of the Liberal Party of Canada because I believe in our duty to restore the Canadian Advantage; to reward the hard work of Canadian families and tear down the barriers that stand in their way of prosperity; to restore Canada's true strength as a world leader, which comes from our shared values, not Stephen Harper's ideological vision; and to renew the commitment to pass this planet onto future generations in a better state than it was given to us.
Make no mistake about it: the Liberal Party has only two choices in this leadership race. We can choose to continue down the same path of manufactured leadership from the backrooms, or we can choose a leadership that is committed to rebuilding the Liberal Party from the grassroots. Where the voices of all Canadians are heard, listened to, and respected.
I was born and raised in the small town of St-Adele, Quebec, where my mother taught me the importance of hard work, perseverance, and honesty. I worked two, and sometimes even three jobs at a time so that I could put myself through law school and get a good education.
As an Assistant Crown Attorney, and as a Prosecutor for the Ontario Human Rights Commission, I fought relentlessly to safeguard our communities and protect our shared values of tolerance, respect, and equality. And, as a business owner, I have created meaningful jobs and helped our economy grow.
In short, I believe in Restoring the Canadian Advantage because I have experienced it first-hand.
To achieve this goal, Canadians need results, not rhetoric.
This is why, over the coming weeks, I will be outlining my policy platform to Canadians. It is a realistic and bold plan to ensure Canada's competiveness in a 21st century economy. It ensures that we have a healthy and well-educated society, and it ensures that no Canadian is left behind because of barriers that are too large to overcome.
My Canadian Advantage Strategy is embedded in six pillars:
1. Strengthening the Economy & Creating Jobs: We must reform our archaic tax laws, close tax loopholes, and provide incentives to businesses to create and retain jobs in Canada. Additionally, by investing in innovation and new technologies we can generate tens of thousands of new manufacturing jobs in the growing markets.
2. Strengthening Our Communities & Building a Better Canada: We must be the Party that makes affordable post-secondary education a reality, because a well-educated country is a prosperous one. We must also take steps to attack poverty and the reality of inadequate housing in our country. In the coming weeks, I will outline my plans for a National Housing Strategy and a plan to further strengthen the social fabric of our nation.
3. Fixing Health Care and Social Services: We must be the Party that finally addresses the costs of our health-care system and doctor shortages in rural Canada. We must develop with the provinces a new health-care funding model and improve health-delivery systems while respecting the Canada Health Act. We must also ensure that Canadians never have to decide between groceries and medications by developing and implementing a national Pharmacare program.
4. Protecting Our Environment and Investing in a Green Future: We must be the Party that reaffirms our commitment to science-based, sustainable environment policy, and we must provide effective incentives to reduce greenhouse gas emissions to ensure a cleaner Canada and a healthier planet.
5. Enhancing Canada's Role in the World: We must reaffirm our commitment to moral leadership to the world; that Canada will be an unwavering partner for peace. We must also strengthen our presence in the Arctic to protect our sovereign rights to its land and its natural resources by expanding the Canadian Rangers program.
6. Reforming Stephen Harper's Broken Ottawa: The Harper Government has lost sight of who they are accountable to; the Canadian people, not special interest groups and lobbyists. We need real democratic reforms that will return the keys of Parliament to the hands of the people it represents.
For too long we have allowed our opponents to define what our Party stands for, who our Party leaders are, and what our policies are. If I am selected to be the Leader of the Liberal Party of Canada, our Party will have a bold new vision and the leadership to ensure the Canadian Advantage is restored.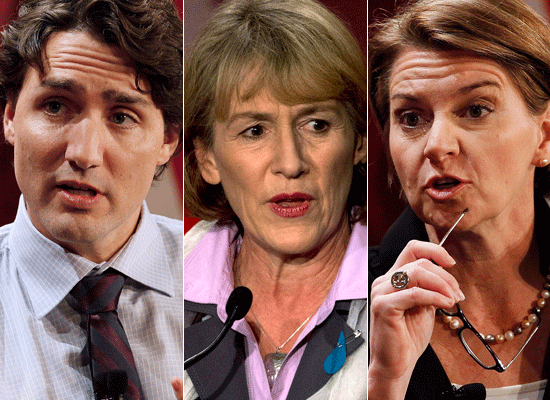 Liberal Leadership Candidates