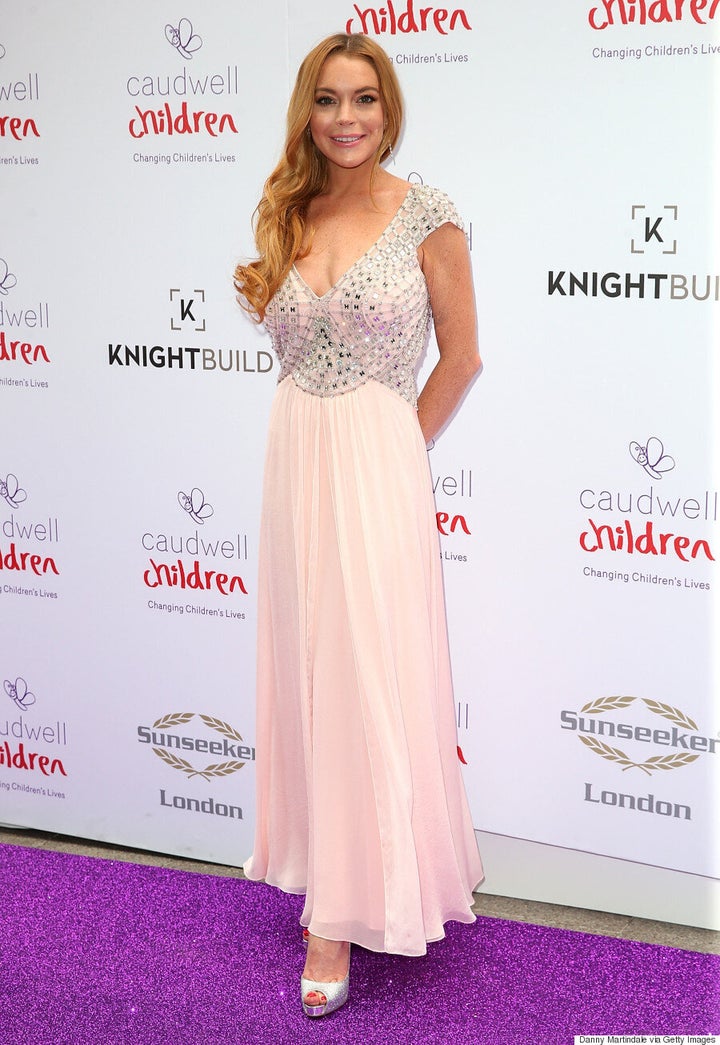 Lindsay Lohan arrives for the 2016 Butterfly Ball at The Grosvenor House Hotel on in London, England.
"#onwednesdayswewearpink #butterflyball2016 @clairelcaudwell and @johncaudwell thank you for including us to support all of the work you do for children bless you," the 29-year-old wrote on Instagram.
Flaunting an emerald ring on her wedding finger (!!), the "Mean Girls" star and her Russian heir beau — who have maintained a relatively private relationship — both looked fantastic in their gala ensembles. Lohan's gown featured a plunging neckline with embellished details and Tarabasov, 23, added a bow tie to his classic black suit.
And Lindsay isn't the only fan of Egor, her mom Dina is too.
"He is cute. He's a sweetheart. No, he's just a really good person," Dina told Us Weekly. "The tabloids are like, 'Oh, he's so much younger.' But he's very mature, very worldly. They love each other."
All that remains of the Brexit rant is an Instagram video in which Lindsay pleaded her British followers to "#besmart" and "#remain," all while showing off her Chanel bag before panning the camera to show the BBC's referendum coverage.
"#besmart pay attention and work hard to buy @chanelofficial #remain where's Sunderland? Does Sarah Palin live there? Lol," Lohan wrote on the video which has over 62,000 views.
We all know Lindsay's character in "Mean Girls" Cady Heron was a talented mathlete, but we had no idea that Lohan herself was so invested in the state of the global economy.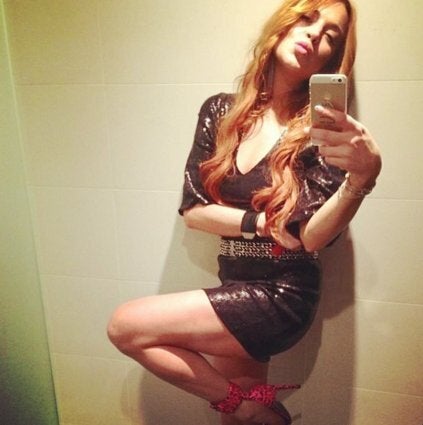 Lindsay Lohan's Most Stylish Instagram Pics
Popular in the Community