For several weeks, Canada's first astronaut, a retired navy captain, former president of the Canadian Space Agency and a former university chancellor, has refused to shy away from pointing out the weaknesses of his fellow Liberal leadership competitor, Justin Trudeau's candidacy.
These days, Garneau, however, is striking a more conciliatory tone.
The two-time Montreal MP visited The Huffington Post Canada's head office last Friday to discuss his campaign for the Liberals' top job and explain why he feels he is helping his party by challenging the perceived front-runner.
"Very simply, this is a competition," Garneau said. "Anything I've ever entered… I've entered to win."
Too many times Liberals have taken a hit at the polls because they failed to ask "tough questions" when choosing their previous leaders, Garneau said. "And the result? We all saw that result."
He now believes three things need to come out of the Liberal leadership race. First, the winning candidate needs to draw more people into the party. "Justin does that extremely well. I commend him for it...I concede the fact that he has a huge amount of appeal and has brought in a lot of people. There's two other things, however, that are part of it," Garneau said. " One is leadership experience, demonstrated leadership. And finally, what are you putting on the table? What are you offering to Liberals and what are you offering to Canadians? "
Garneau said he's raised alarm bells several times over Trudeau's record but now he's ready to turn the page.
"I've made my point and I did it over a period of time. I'm now going to move on," he told HuffPost.
Garneau first arrived on the political scene in 2006 after stepping down as president of the Canadian Space Agency. Though considered a star candidate, he ran and lost the riding of Vaudreuil-Soulanges to the Bloc incumbent by more than 9,000 votes as the sponsorship scandal drained Grit fortunes in Quebec and beyond.
"You could say my timing sucked," he joked.
But Garneau won the riding of Westmount—Ville-Marie handily in 2008 and narrowly escaped the so-called NDP "orange crush" of 2011. Now, the battle-tested 64-year-old believes he has the right stuff to bring the once-mighty party back. And, what's more, the man with two schools named after him thinks he can stand up to the "Conservative attack machine."
It starts, he believes, with taking a hard look at what's gone wrong.
"We've made mistakes in the past by not asking tough questions and by pinning all our hopes on a saviour," he said.
Garneau has perhaps been the most vocal critic of 41-year-old Trudeau, who he sees as light on policy.
"I think it's important to give some sense, not a detailed one, but some sense of where you would focus, where you would take the party, where you would take the country if you were in charge," he said.
"I've heard more from him since I started to do that," he said of his public challenges. "So I'm achieving some of the things I was hoping would happen. The more people put out, the better."
And to those who suggest the exercise is a foregone conclusion, Garneau believes he can and will grow from his "solid second place" position in the final stretch.
"The feedback I'm getting from a lot of people is: 'Good for you Marc.' You know, this can't be a coronation," he said. "It's got to be a vigorous race and so I'm actually helping the party here."
Garneau also answered questions on marijuana, how he believes he's better equipped to handle economic challenges than Stephen Harper and what's missing from the Liberal leadership race.
You can read the highlights from his meeting with the HuffPost editorial board below.
On what he has accomplished in the race already
"I think that, in an interesting way what I have helped to achieve is to perhaps make people think a little more carefully about what is they're going to be voting on. The person we choose is the person who, on the 15th of April, has to replace (interim leader) Bob Rae and really has to take us on a two and a half year journey towards the next election. And that's going to be a journey where you're confronting some adults – I'm talking about Stephen Harper and Thomas Mulcair."
On whether he will run again if he loses the Grit battle
"Yes, absolutely. I love being in the Liberal party. I've got a long way to go and I intend to continue. I'm in this for the long run and I've got a lot to contribute to the party."
On why he wanted to debate Trudeau alone
"Even though we're all in the same party, we're all going to work together, it doesn't matter. There's nothing wrong with having a vigorous exchange and trying to make yourself look better and obviously trying to distinguish yourself from your opponents. We shouldn't be afraid of those things."
On the dig that he was getting 'a bit desperate' by asking for a one-one-one debate
"Nothing desperate about it at all. It's constructive. It's important for the party that we get it right."
"I think I've been respectful. I don't think I've gotten personal. So, I think it's fine."
On whether he would legalize marijuana
"Definitely, immediate decriminalization. We're wasting a lot of resources on this at the moment that we don't need to waste."
"If our neighbours to the south — if they end up thickening the border as a result of this, then there's a price to pay that has to be taken into account...we do about a billion dollars in trade plus everyday with the United States. There could be an unintended consequence if the United States says, okay we're going to get tough here because we're afraid you're going to flood us with marijuana."
"Ultimately, I want to legalize it, yes, and, of course, regulate it. It is a substance that can't be abused by young people because all the scientific evidence points to the fact that it will impair your cognitive development, possibly permanently, if you smoke too much of this stuff when you're young."
On how his economic message differs from Harper
"This government has put too much focus on the economy being based on natural resource development in this country."
"My focus is on diversifying the economy by focusing on the knowledge-based economy. If we put all of our eggs in one basket with our natural resources and prices, commodity prices fluctuate, we end up with some unfortunate circumstances and that's what's happening at the moment."
"I think having all those natural resources makes us a bit lazy in this country. If you look at a country like Israel, they have no natural resources and they put 4.7 per cent of their GDP into R&D (research and development). And it shows. We put about 2 per cent. We do quite well on the public side of R&D but we do quite poorly on the private side and that's what I'm trying to stimulate is the private side."
"We are we're the luckiest country on Earth. We're the second largest country on the planet. We're brimming with natural resources. We feel fortunate and we feel that the future is bright, so it's a little harder to get that sort of culture change that is needed in this country."
On his push to get Canadians to more risks
"One of the first things we need to do is drive more capital into start-ups and I've talked about capital gains exemptions and angel investor tax credits for those who are willing to take their money and put it in startups."
"Canadians are more risk averse in terms of investing than are some of our competitors and so I think the federal measure that I'm proposing will lower their risk and I think it will drive capital in. There's no question in this country that we have the ideas. It's that challenge of turning those ideas into commercial successes and part of what's required here is capital."
"I think we have the talent in this country. The raw material is there. We need to take a little more risk."
On what he would do to promote skills training
"I would give a tax credit to employers who are willing to invest in upgrading skills of their employees. We don't do it as much as in the United States, only one in three (individuals) get skills upgrading and we spend less money than our American counterparts. That's why our productivity is low."
On what's missing from the Liberal leadership race
"In the best of all worlds, in the final few weeks, it would be great if we had a vigorous and long debate between the front runners so that we can really show Canadians what each of us is able to do, our leadership qualities. It hasn't worked out that way because we started out with nine candidates and I don't blame anyone for that. The nine candidates all followed the rules. They all put up their $75,000. It's not an easy thing to jump into a race and participate. But perhaps for future leadership races… we should find a way to narrow the field as we go along. …Maybe we've learned some things for next time."
On whether Trudeau's reported 150,000 plus supporters mean the race is over
"I'm confident that I'm in a solid second place. I can't tell you exactly how many people (I've signed up) but I'm confident that I'm in a competitive position and that in the next four or five weeks, I will continue to build on that support. I think it's going to be a very interesting final week. I think It's premature for the media to speculate (that) because of numbers like 150,000 that it's a foregone conclusion."
"I'm trying to make it a race," he later added. "I'm trying not to make it a coronation."
This interview has been edited and condensed.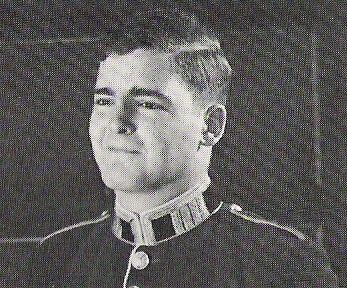 The Many Faces Of Marc Garneau