It's March Break again, and time for parents to compare notes on all the fun and exciting activities we have planned for our kids.
Some families go on vacations together. March Break is one of the few times some families can go on a proper "winter" vacation, particularly if you're a teacher. Good for them, I say. Other parents have to work during the break, and as a result need to put their kids in some type of daycare or camp. I totally get that. I'm a working parent, too, and some years that's us.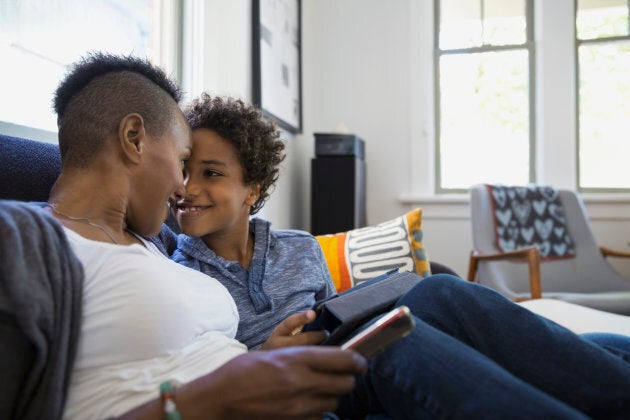 But for parents who don't fall into one of these groups, I often see them struggling to fill every single second of their kid's March Break with an activity. Outings from dusk until dawn. Putting the kids in camp all week, even when they've taken the week off of work. Well, I have news for you: school is a child's work. And when you get a break from work, do you want to be running from activity to activity?
I'm sure there are some that honestly do, but for the majority of kids... they need a break. They need down time. To not be going morning until night, like they are during the school year.
I believe that's why kids are granted a break at this time of year — to refuel. To power up again. And in most instances, that will not be gained by going on a day trip or doing some sort of exciting activity every single day.
We are going to play outside when the spirit moves us, and when it doesn't we are going to cozy up on the couch together with a good book.
So, what are my kids doing over March Break (since I have some time off of work)? Not much. We are going to lay around the house like broccoli. We are going to play outside when the spirit moves us, and when it doesn't we are going to cozy up on the couch together with a good book. We are also going to use our tablets, probably a little bit too much. We might spontaneously decide to go shopping or to a movie. If we feel like it. If not, we won't. And most of all, we are going to play.
(OK, well probably not "we" for the most part, but you get my drift).
The kids will let their imaginations run rampant. They will create elaborate play set-ups, they will build forts, they will make outrageous art projects. And they will go back to school in a week feeling like they've had a true break.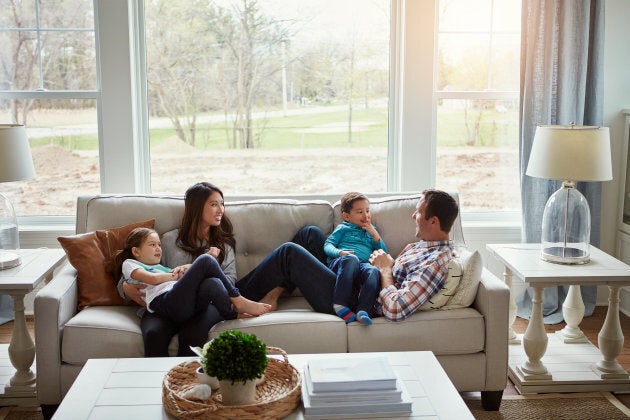 Yes, I know that regardless of what I do with them over March Break, they are at least getting a break from the academic part of school (providing I don't try to sneak in a bit of math at some point). But what I'm talking about is the break from structure and routine. A break from the "go, go, go" mentality of the rest of the school year. That mentality can be honestly... exhausting. And if it's exhausting for me, then how is it any different for our school kids? And if it's in our power to give them a break, then why not?
Of course, there is nothing wrong with the odd day trip or outing. I like an outing as much as the next person, but filling up the entire break just to keep the kids occupied makes it so that kids forget how to keep themselves busy. And just playing, on their own, is probably one of the best ways for kids to grow in their creativity and independence, not to mention for them to unwind and relax.
Let's give them that chance. Might they drive us bonkers after a while? Possibly. Might the sibling fights rise to an entirely new level? Who knows? But I do know one thing: they will be good and ready to go back when it's all over. Rested and ready. And maybe even little bit glad to be heading back into the whirlwind of the school routine.
I'd say that's a definite win. Enjoy your March Break, everyone!