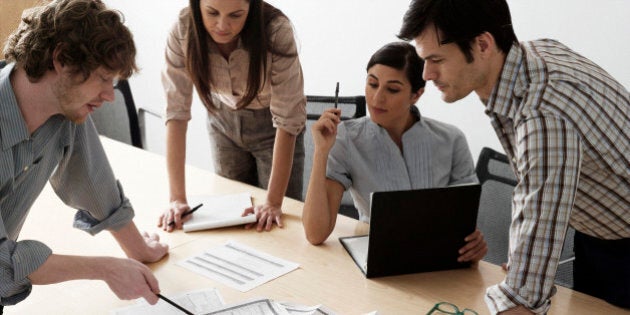 It's challenging being a marketer in 2015. You need to balance new platforms, the changing structures of teams and creative freelance resources, and consumers that demand more from your products and services now more than ever before.
To gain a perspective on how to operate in this ever-changing world I interviewed three leaders in the product/marketing space to get a sense of what is important these days and to identify some modern rules of engagement.
Cindy Gallop, CEO IfWeRanTheWorld and MLNP.tv, managed to find an hour while she was attended TED in Vancouver this year for a chat. We talked about a number of subjects and two themes came out of the discussion. The first is around the future or creating great products, experience and engagement is co-action. Cindy talks about empowering teams, allowing them to be brave and to share in the profit from the work you create together.
She states clearly that bravery starts at the bottom up with micro-actions from all levels creating change. Junior members of the team should feel compelled to say something if it is worth saying, even in the most critical and high-profile meetings. The team needs to trust that every member of the team, that includes clients and partners too, have a platform to be brave. As Cindy says, "Bravery is pointing out your own value and asking to be paid what you're worth, and leaving when you're not."
Bravery can also be seen as steering a large retail brand with big and bold ideas. Susan O'Brien, VP Marketing at Canadian Tire, is responsible for the development and execution of marketing and branding strategies for Canadian Tire's $7 billion Retail Division.
Her biggest lesson to share is to be bold, make big bets. "I don't even remember half of the small bets I've made." she says, "Repeatedly at Canadian Tire we've taken bigger bets." One example is around sponsorship of the Canadian Olympic Committee and the "We all play for Canada." It veers on the altruistic and supportive vs. just trying to drive more business. Another key point Susan says is to always be open to ideas from everyone -- cool ideas can come from IT people, shop assistants and any staff member (or customer).
Ute Preusse and her partner (in business and life) recently founded a new agency called Will that's based on a "more effective path to creative results" in today's rapidly changing marketing landscape. They're starting with a culture based on passion, determination, commitment and approachability. In addition they are eshewing the old model of Art Director and Copywriter creating the magic and have the Creative Director and Strategist lead the brief and the project with equal weight. The new world.
All three are incredibly inspirational and demonstrate determination to deliver the best experiences and engagement with consumers. From the chats I had, I have identified five key rules for modern marketers:
Identify and retain the best talent. These days any brand or agency needs to get the best people on the team. Sometimes they may even be freelancers and an equal commitment must be shown to them.
Empower your team and the client and "co-act." Make success happen together. It takes hard work on all sides -- client, agency, contractors, partners. Equal effort, and in the same direction, across all teams will deliver great results. Also, be bold and don't be afraid to challenge conventions or back down when people are critical or dismissive.
Be authentic. This is often said but really it's about going beyond and being willing to be vulnerable and open to share stories that can inspire, make you laugh and sometime make you cry as well.
Let the Creative Director and Strategist drive the project. Throwing a brief over the fence to an Art Director and Copywriter is now becoming less effective and there needs to be more strategic leadership that cares deeply about what the client and consumer wants. There is a part of this where 'informed intuition' comes into play. Gut feel plus insights from multiple sources.
Create loyal partnerships not vendor relationships. Agencies, partners, freelancers, team members and vendors need to be welcomed into the family and nurtured vs. a traditional call-and-response model.
And, there is one more that is a perfect way to summarize this article. It's important to keep humour and connection as a core drivers. Love what you do and laugh in every meeting (or it will have been a meeting wasted). And why not?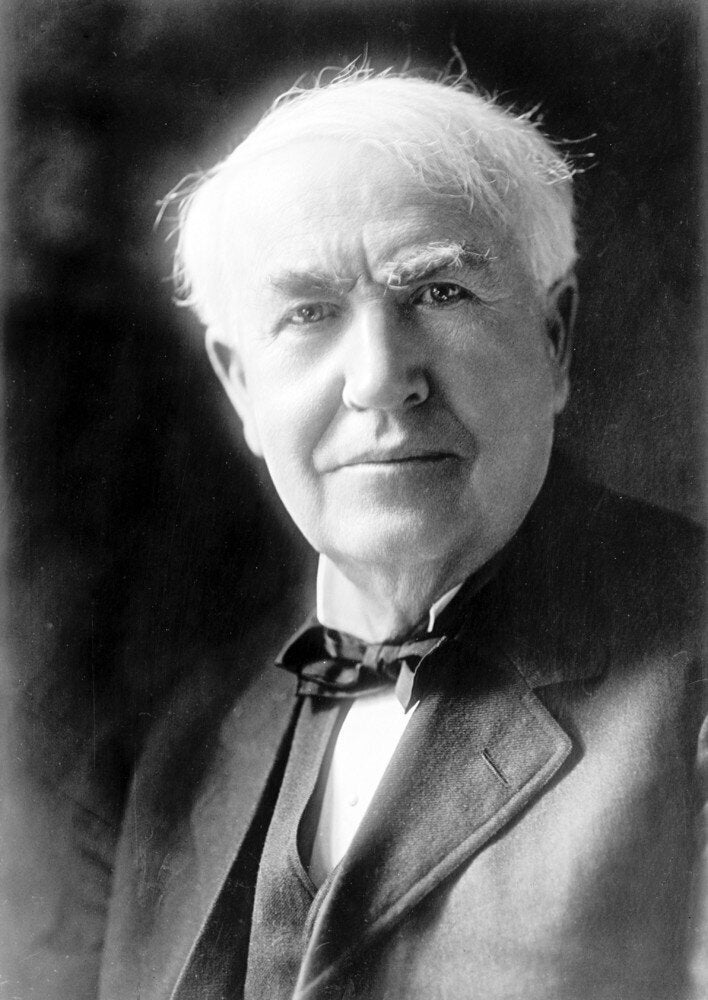 9 Most Disturbing Marketing Moves Of All Time
Popular in the Community