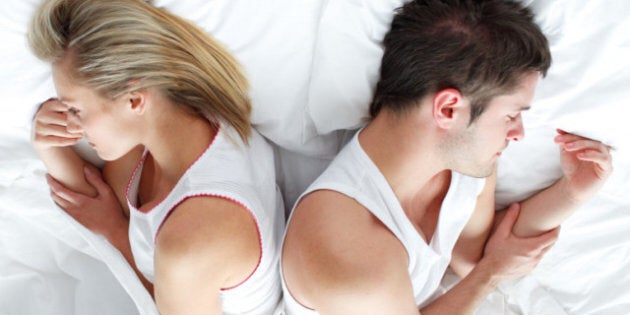 What are some of the key reasons some couples choose not to have kids?
Walker: Many couples say they enjoy their time together so much they aren't willing to do anything that might jeopardize their relationship. They feel complete and don't see the need to have a child to round out their family unit.
Half of all marriages end in divorce, and growing apart due to not having time for one another is one contributor. Bring a child into the family and all kinds of changes occur -- a couple will have less time and energy for sex, less leisure time together, less discretionary income and more day-to-day responsibilities. These changes can all put stress on a relationship, even one that's solid.
Some couples who've had the opportunity to be around friends and relatives with children may recognize that, even if they like kids, the lifestyle and the sacrifices they'd have to make to be parents are not for them.
Why did you decide not to have kids?
I'm one of a majority of child-free women who woke up one day and realized I forgot to have kids.
I know this sounds absurd, but just as it's true that more than half the pregnancies in the U.S. are unplanned, it's equally true the majority of child-free adults didn't spend a lot of time contemplating whether or not to have a child. For me, it just didn't happen.
Often, by the time a couple gets around to talking about children, they either can't get pregnant or they decide they're too old or their lifestyle isn't conducive to child-rearing. I was very busy in my 20s and 30s going to school, travelling, participating in hobbies and volunteer work, and building a career. By the time I felt any significant "baby-lust" I was almost 45. It simply didn't make sense at that point to start a family.
What are some of the biggest misconceptions about couples who choose not to have kids?
One huge misconception is child-free couples are unable physically to have children (they're infertile) or they're in a perpetual state of grief. The reality is most child-free adults feel quite content with their lives -- they spend very little time thinking about how their life would be had they had a child.
A second common misconception is child-free couples don't like kids. Many couples and singles without them love to spend time with nieces and nephews or their friends' children. Others enjoy volunteering with kids in programs such as Big Brothers/Big Sisters.
In researching your book, did you come across any couples (or individuals) who regretted not having kids?
Don't we all have some decisions we regret? Some common ones include not finishing a college degree, passing up a job opportunity, ending a certain relationship and choosing one career over another. Not having a child is certainly a regret for some, but I've also been told by a number of parents that, if they could be go back and do it over again, they'd choose to not have children.
For the most part, the men and women I interviewed for my book had no regrets about not having had kids. Their lives were full with rich, satisfying activities and they made the choice to embrace, rather than regret, their child-free life.
What is the best thing about a child-free life?
Child-free adults truly value their freedom, independence and the ability to control their lives. It takes an estimated eight hours a day to parent a child -- adults without this responsibility have, in comparison, an abundance of time. I'm able to come home after a day at work and do what I please, including having dinner out, serving on a volunteer committee, going to bed early or spending the evening on the phone with a friend. I don't have to consider the needs of others in the way I would if I were a parent. This kind of life may sound selfish, but if we believe parenting is a choice, so is deciding not to be a parent.