There's no way a candidate can beat Stephen Harper in his own riding — or can he?
Titled "Did Matt Masters Burgener just quit?!?!," the video shows Burgener glumly looking at the camera, displaying a stack of signs to the viewer.
"[Canadians] are conservative by nature," says one that Burgener casually tosses away, followed by another message that reads: "I absolutely refuse to believe, that Canada can rise up against him."
But Burgener's real intent? To "turn things around" for the riding of Calgary Heritage. To find out what he means, you'd better just watch the video.
Burgener's other creative messages have brought him much attention as he tries to win against Harper in the former boundaries of Calgary Southwest which the Conservative leader has held since 2002.
Earlier in this campaign, Burgener created "Send Harper A Message," which allowed constituents to pen their own note to be displayed on a campaign sign near those of Harper's.
"People who live in the riding are finally being given a chance to speak their mind," the NDP candidate told HuffPost.
Burgener, a small-business owner, is also well-known in Alberta as a musician. His mother was a conservative MLA in Ralph Klein's government.
Other candidates in the riding include Liberal Brendan Miles and Green representative Kelly Christie.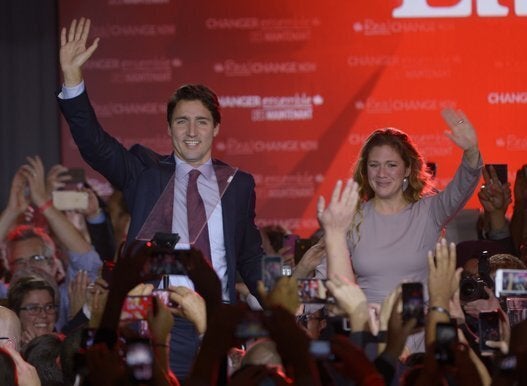 In Photos: Canada Election 2015
Popular in the Community