In anticipation of "Shark Week," the Discovery Channel had been drumming up hype for a one-hour special that sought to answer a burning question: Could Olympic gold medal swimmer Michael Phelps outpace a great white shark in the open sea?
The answer was unveiled Sunday in "Phelps vs. Shark: Great Gold vs. Great White."
Note to self: Never challenge a great white to a race.
Phelps did not actually race a real shark for the show ― to the profound disappointment of many viewers ― but one thing was clear: 28 Olympic medals mean nothing when you're competing against one of the fastest sharks on the planet.
For the 100-meter contest, which took place in the frigid waters off Mossel Bay in South Africa, Phelps wriggled into a 1-millimeter wetsuit and wore a mono-fin specially designed for the event.
As for his fishy rival, researchers developed a "cutting-edge water vehicle prototype" to record a great white's speed along the same stretch of sea. A courageous guy then rode this vehicle ― with bait attached ― as a real great white raced behind him.
To prepare for the race, Phelps went to "shark school," where he encountered a number of sharks, and even dived in a cage with some of them.
For the final "face-off" with the great white, however, Phelps swam the 100-meter stretch alone, and images of a great white were displayed alongside him using CGI.
"Clearly, we can't put Michael in one lane and a shark in the far lane," said Dr. Tristan Guttridge, a shark expert involved in the show. "We have to do simulation. We'll use our speed data that we've [collected] in all our testing."
Phelps clocked a time of 38.1 seconds, two seconds slower than the CGI shark.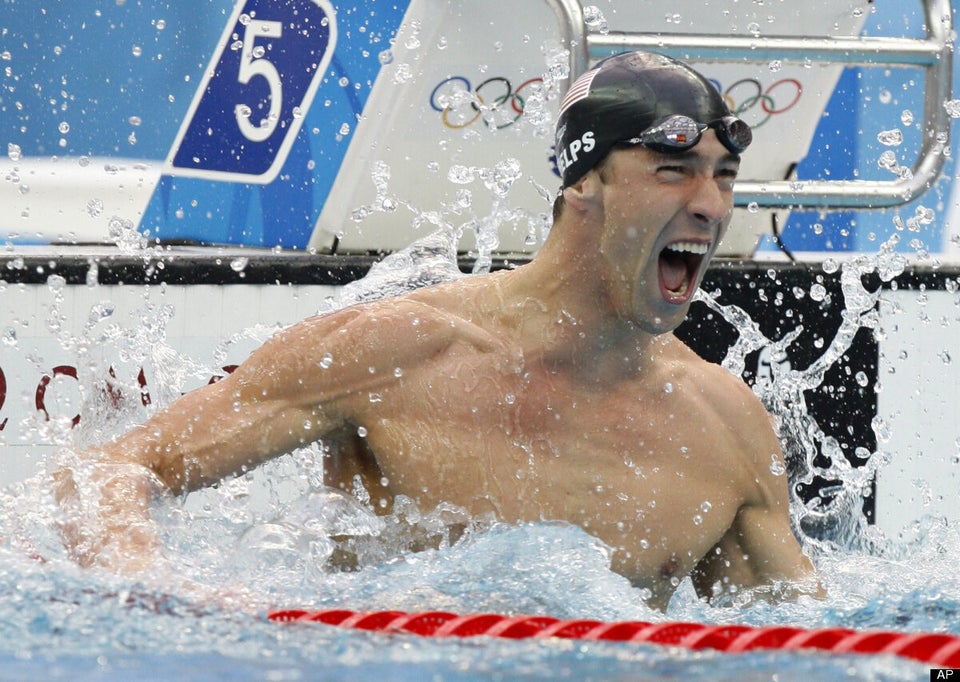 Michael Phelps Through The Years