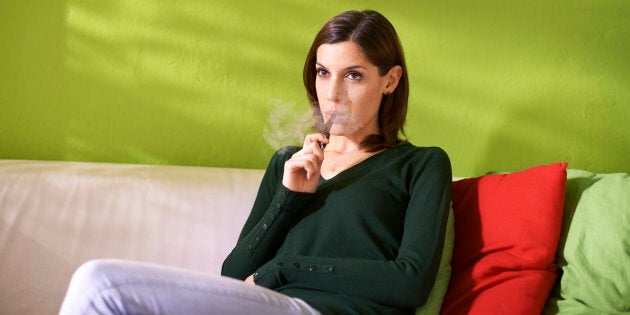 Brenda Burke enjoys the pleasant effects of using cannabis, but finds that sometimes even a single puff on her vape pen can produce an overwhelming high.
Which is why she's looking forward to the upcoming legalization of weed on Oct. 17, 2018. Burke, who lives in Toronto and asked that her name be changed for privacy reasons, believes that the availability of cannabis products in regulated, precise microdoses will be beneficial for treating her anxiety.
"If I can get access to measured microdoses in some form, it might increase my consumption come fall, but I feel it would lower my alcohol consumption as well. I'd like to replace my occasional glass of wine with a microdose," Burke told HuffPost Canada.
"Ideally, I'd like to see more options for edibles as I would prefer not to smoke if I can as I worry about carcinogens, and I do feel like a bit of a teenager sitting on my balcony smoking weed."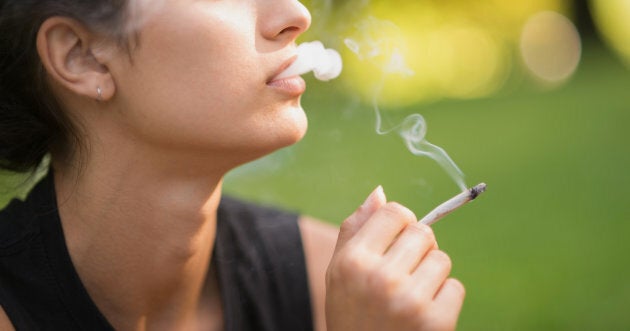 Burke is not alone in her desire to use cannabis while parenting. According to a recent study conducted by Van der Pop in partnership with Canadian Viewpoint, 38 per cent of moms who participated in the survey admit that using cannabis helps them be more patient and playful with their children, and 35 per cent use cannabis as a substitute for alcohol.
Microdosing is recommended for novice users
Microdosing refers to the act of dosing cannabis medicine in the lowest available denominations, such as 1 mg or 2.5 mg, Dr. Rachel Knox, co-founder of the American Cannabinoid Clinic, told HuffPost Canada. For novice users, starting out with microdosing is highly recommended, Knox added.
"Often times, less is more when it comes to cannabis medicine. By starting with high doses, people can easily miss their therapeutic window, which lies somewhere between the minimum effective and maximum tolerated dose," Knox said.
"When users increase their dose slowly, and over time, they are more likely to discover their optimal therapeutic dose."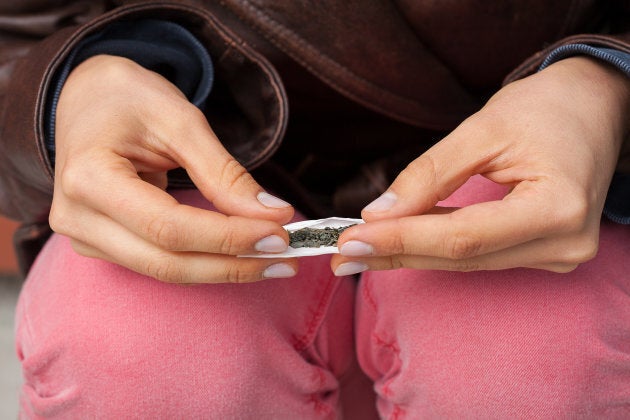 Microdosing also allows a person to avoid unwanted side effects that come with cannabis products, particularly those with THC, which produces the stereotypical "high" feeling associated with cannabis use, Knox said.
Another reason Knox finds microdosing to be a good option for people, particularly parents, to enjoy is that it allows them to avoid the two-phase effect of cannabis use.
"There comes a point at which higher doses no longer treat a condition, but exacerbate it," Knox said.
The ability to control the effects of marijuana is desireable
For Burke, this ability to control dosing is key for her desire to use and enjoy cannabis.
"I know exactly how I'll feel after one glass of wine or beer, but cannabis is totally different, because I feel it's less regulated," she said. "I want to be able to relax after my son is asleep, but if I'm worried that the effects might be too heavy, it causes me even more anxiety, so what's the point in that?"
Burke says despite her low tolerance, if she can strike the right balance with the right strain, the effects are pleasant. Between raising a toddler and running her own communications consultancy, she says she is exhausted at the end of the day, but still has trouble quieting her mind.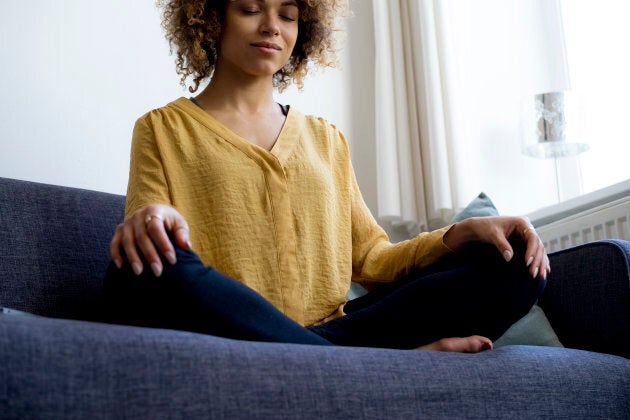 Microdosing is often the most sufficient and efficient method of dosing for conditions or symptoms that are simple to moderately complex, such as anxiety or other mood disorders, non-complex pain disorders (including headaches), nausea, and anorexia, Knox said.
For accurate doses, she recommends novice users try tinctures and dose pens, which are vape pens that deliver precise dosing per pull. Another popular method for microdosing, especially with women, is through edibles. Statistics Canada's most recent National Cannabis Survey found that 41 per cent of women used edible cannabis products in the most recent quarter, compared to just 26 per cent of males.
It's important to know how much you're getting
Online Canadian cannabis retailer Budderweeds prides themselves on providing consistent, high-quality microdose edibles to consumers. Company spokesperson Paul Rock told HuffPost Canada there's a lot of math and science that goes into each batch of edibles the company makes.
He does acknowledge that while his company is stringent with testing and quality control, consumers must be wary when it comes to purchasing from untrusted sources. Rock finds that a lot of consumers nowadays aren't necessarily trying to get blitzed out of their minds, but just want to relax and calm themselves after a long day.
"It's no longer any different from having a beer. You know exactly how much alcohol is in a beer, coast to coast," Rock said. "You know what your limit is, and what works perfect for you."
But, as with any substance, there are considerations to take into account before a parent dives in. In June, the Society of Obstetricians and Gynaecologists of Canada warned women not to use marijuana while breastfeeding or pregnant. And doctors have expressed concerns about parenting while high, specifically because marijuana impairs your judgment.
"Just like we don't want people using marijuana and getting behind the wheel of a car, we don't want people using marijuana and trying to parent as well. Your young children need you to be at your mental best, so doing anything that impairs your judgement is not going to be in the best interest of your child," Dr. Michael Dickinson, the former head of the Canadian Paediatric Society, told HuffPost Canada previously.
Burke hopes that with legalization set for this fall, that the stigma around cannabis consumption and parenting is reduced.
"We have 'mommy needs a glass of wine' and 'mom and baby' wine events all over town. Maybe mom just needs a little bit of weed at the end of a long day of parenting."