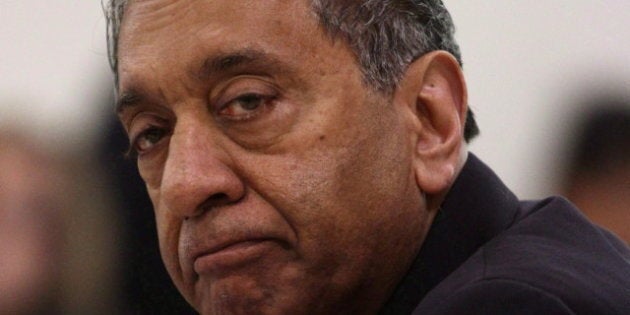 Wally Oppal is a good man. He's a good judge, as evidenced by his time on the bench and his bold heading of the Independent Commission of Inquiry into Policing in British Columbia, more commonly known as the Oppal Inquiry, in the early '90s.
And, of course, the former attorney general of B.C. is also a good politician.
The hope on the part of those who called Vancouver's murdered women family and friends, the hope of those who work on the Downtown Eastside, or who work to better the lives of those who do, was that the good man, the good judge, would show up to chair the Missing Women's Commission of Inquiry.
It's aptly titled, as Oppal observes, "the missing and murdered women were forsaken twice: once by society at large and again by the police."
That fact is necessary for a full understanding, but using it to say that if we're all responsible then no individuals are responsible for the often-botched investigation is not. There are officers and civilian staff of both the RCMP and the Vancouver Police Department (VPD) who failed to do their duties diligently. There was overt discrimination by both civilian employees and officers of the VPD that has been called to attention many times during the inquiry. In short, there is fault to be found.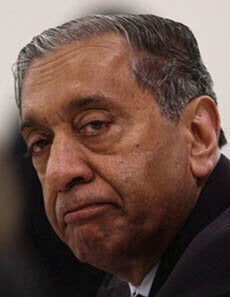 Yes, the prejudices faced by the missing women were systemic and institutional, but systems and institutions are made up of individuals, and ultimately some of them should be found responsible.
Repeatedly, Oppal fails to do so. The judge has failed to judge. Imagine if during his time on the bench he'd been willing to hear such damning evidence, and then at the end of the trial declared that no sentence should be passed because, after all, in the end it's society's fault.
One of the most glaring examples of this is Oppal's review of the conduct of Sandy Cameron, a civilian employee of the VPD's Missing Person's Unit. As the final report sums up, she "was rude, abrasive, made racist remarks and was biased against women engaged in the sex trade and people with addictions."
Oppal goes on to "...conclude that Ms. Cameron's comments had a significant adverse impact on the ability of family members and friends to communicate with the VPD and thereby directly and detrimentally affected the investigations. The impact was a long-lasting one."
Strong words. But in the end they are words of little impact. "It is inappropriate to single Ms. Cameron out, however. The problems went beyond a single individual," Oppal writes. He seems to believe that if there's not one single, solitary individual to blame we won't blame any of them.
What of the Crown counsel who decided not to pursue charges against Pickton, after a naked and handcuffed sex worker had escaped a knife attack from him? The terms of reference of the inquiry forced Oppal to address this in a "neutral and non-evaluative manner."
The former attorney general wasn't so restricted in how he was allowed to evaluate the police. Yet successive VPD Chief Constables Bruce Chambers and Terry Blythe get a pass from Oppal. So too does Inspector Fred Biddlecombe, who repeatedly insisted that investigators look for people who'd simply gone missing, not for evidence of foul play.
And what of the VPD brass who clung to the idea that the missing women were transients who had simply left the city, not bothering to check in with family or friends, and in some cases leaving welfare cheques behind, despite experts telling them the transient notion of sex workers was a myth? Not really to blame.
And those higher-ups in the department who dismissed the assertions of their own geographic profiling expert, Det. Insp. Kim Rossmo, that a serial killer was at work, maintaining that if there were no bodies there was no crime? We can't lay the blame at their doorstep according to Oppal.
Despite some strong words, none of them in the end are to be held responsible for their actions, actions which in part allowed serial killer Robert Pickton to go on murdering women.
Before anyone says, "Well, that's all in the past," it should be noted that we now know that at the time Pickton was prowling the DTES murdering women, at least two other serial murderers were killing in the Lower Mainland.
One who murdered five women in the Mount Pleasant area, and another responsible for three bodies found near Mission in the Fraser Valley. While one of those cases is now closed — an identified suspect being deceased — the other case is still open. Given what we know about the Pickton investigation it's worth asking if that murderer might remain unidentified because of mismanagement and ineptitude on the part of police.
Unfortunately for the murdered women of the DTES, and those who still stroll its streets and alleys, Oppal doesn't ask that question, let alone answer it.
There is some hope to be taken from Oppal's report, for it appears that the 65 recommendations it contains were written by the good man and the good judge.
Yet amongst those who work on the DTES side, doing sex work or trying to make better the lives of those who do it, that hope is severely tempered. Because it's going to take good men and women to see those recommendations come to fruition, and there's a belief that in Victoria, and in the higher echelons of both the RCMP and the Vancouver Police Department, there are still fewer good men and women than there are good politicians.
But you be the judge of that. Because it's clear that Wally Oppal won't.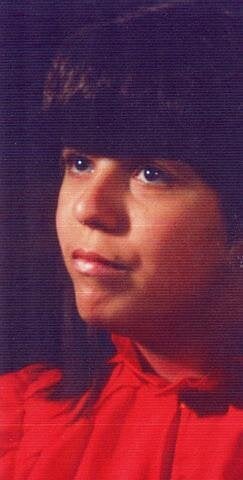 Robert Pickton: Women Linked To Serial Killer