Lets throw it back to the year 1995. You might remember a little dance program on MuchMusic called "Electric Circus" and its host, Monika Deol?
Ah, the good ol' days are back again. On Sunday evening, Deol hit the Toronto International Film Festival red carpet for the premiere of her new film, "Beeba Boys," alongside the entire cast.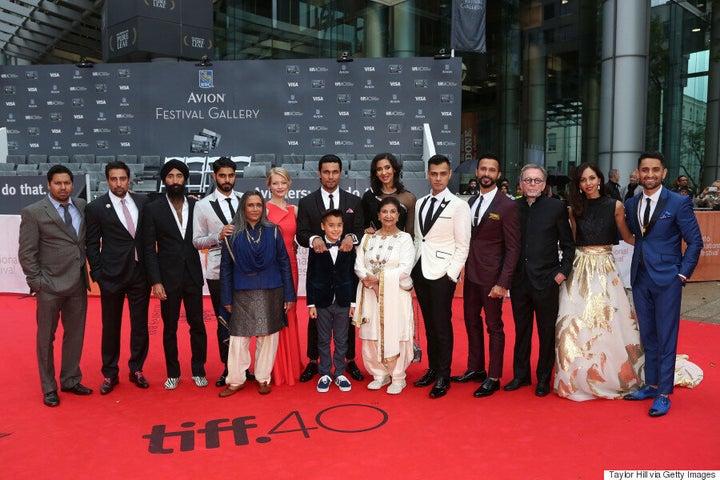 The Winnipeg native stars in director Deepa Mehta's drama, based on the career of notorious Vancouver crime lord, "Bindy" Singh Johal.
Deol wore a sultry black frock with silver detailing and a sheer long-sleeve arm and waist. The actress flaunted amazing makeup - a glossy fuchsia lip and a dark smoky eye.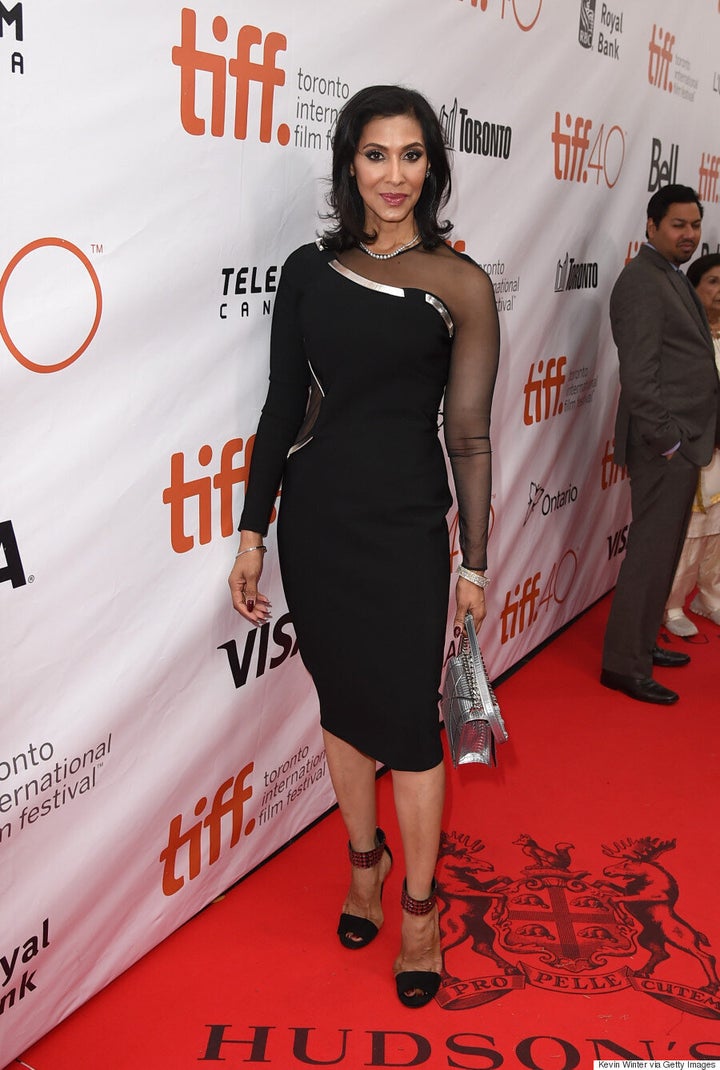 Actress Gia Sandhu looked stunning in a two-piece getup: a cream and gold high-waisted statement skirt and a black crop top with detailing embroidery.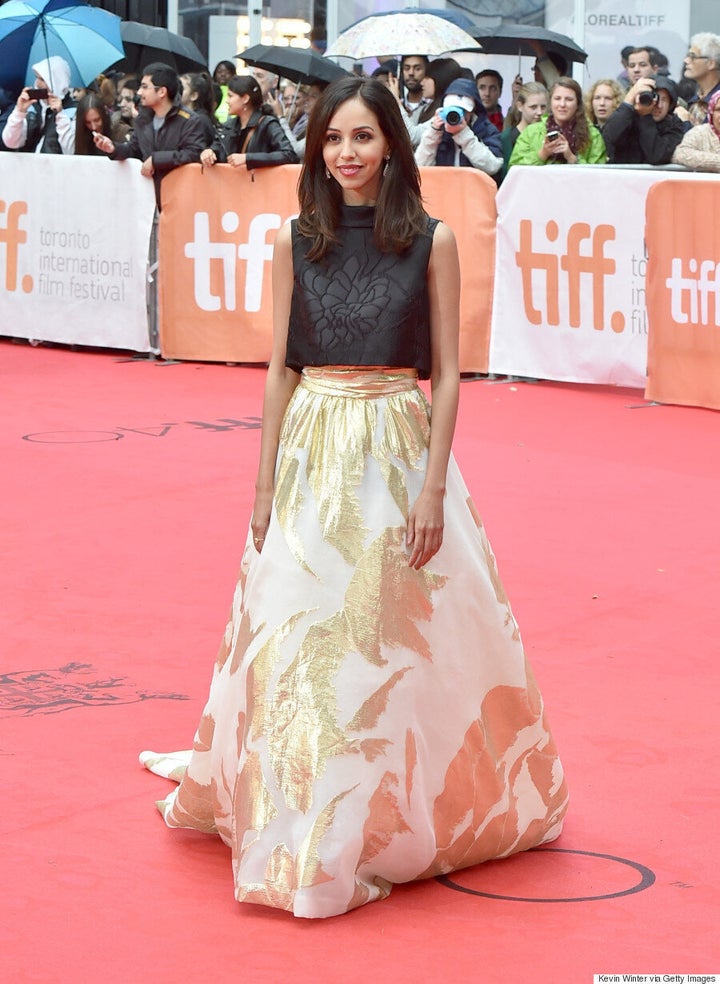 Waris Ahluwalia had some of the coolest shoes we've seen on the TIFF red carpet so far: zebra-print loafers. To go with the shoes, the actor wore a classic black suit with a white unbuttoned shirt.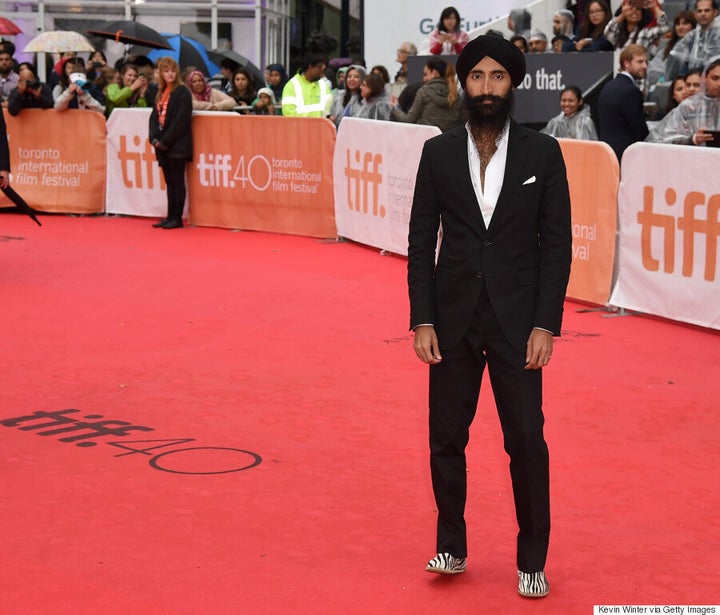 Randeep Hooda looked like a true gentleman in a slick black suit and tie (and a pink pocket square, may we add). We love his above the ankle trousers to shoe off his shiny dress shoes.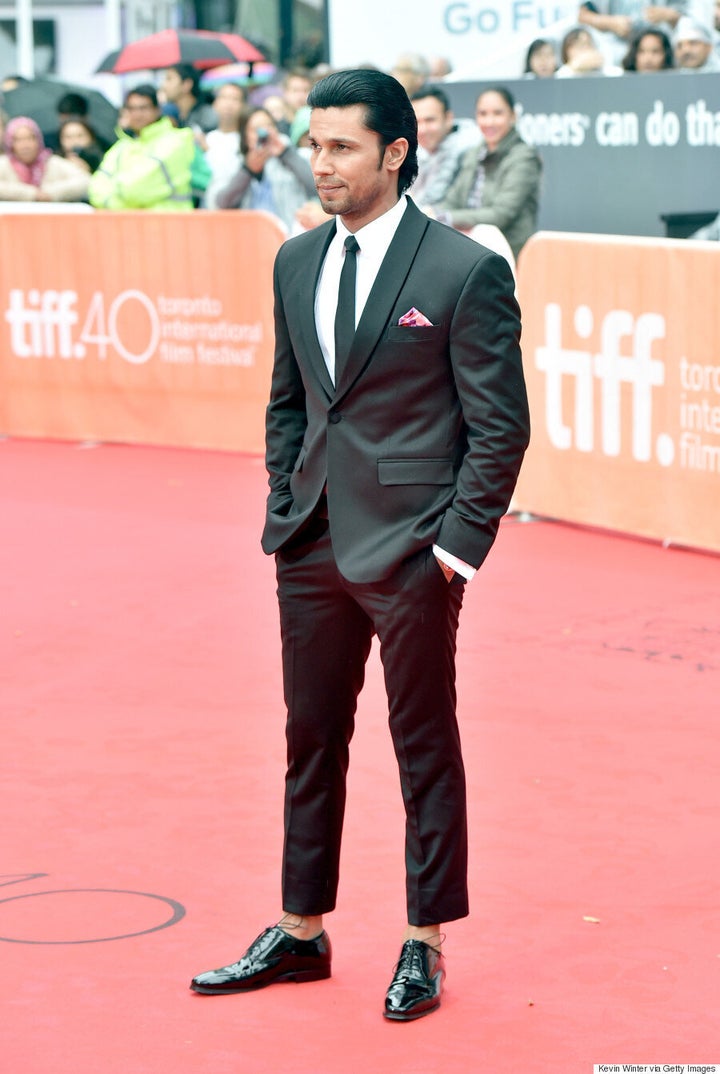 Ali Kazmi and Ali Momen also looked dashing in some colourful suits. Kazmi took on a burgundy buttoned suit and Momen rocked a blue suit with matching blue shoes.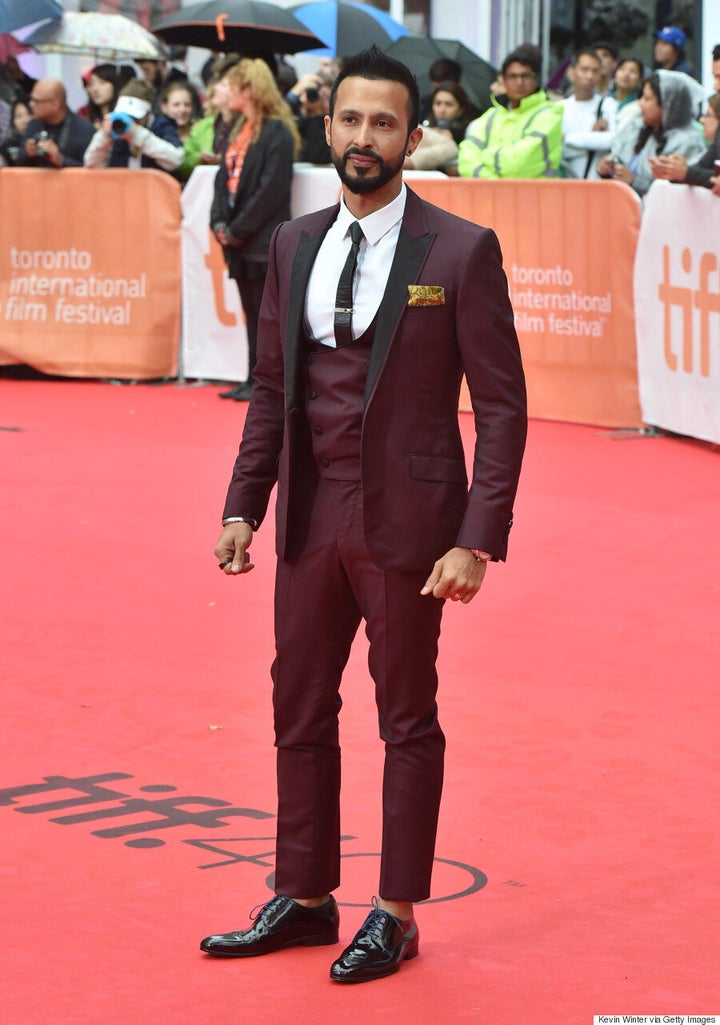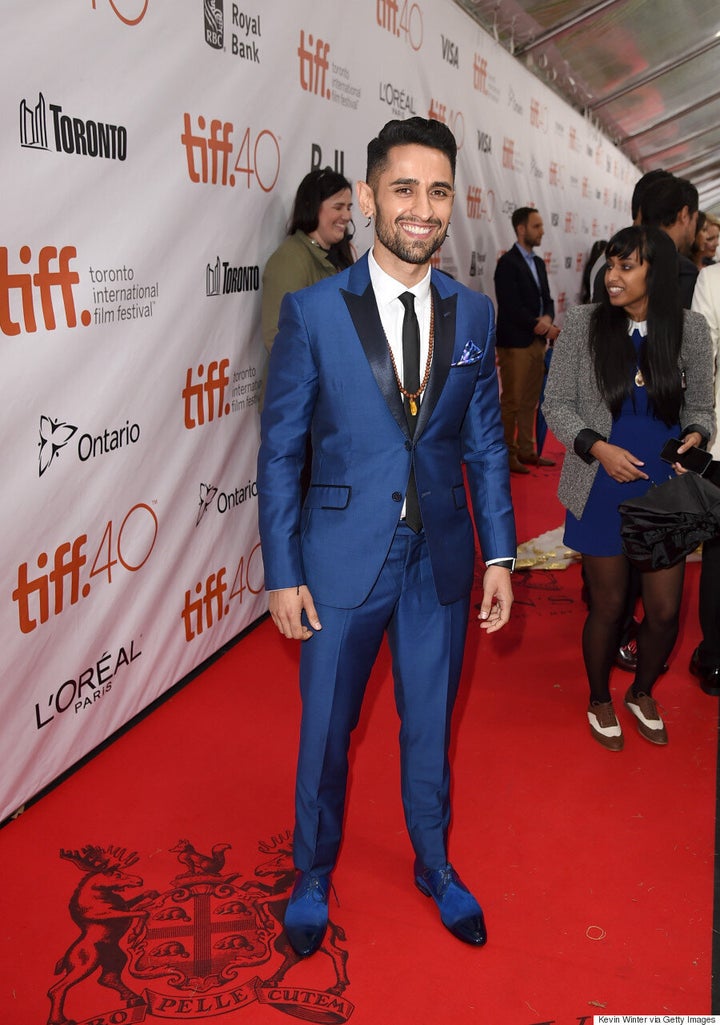 Jag Bal struted down the red carpet in a silvery white blazer, black trouser and a black tie.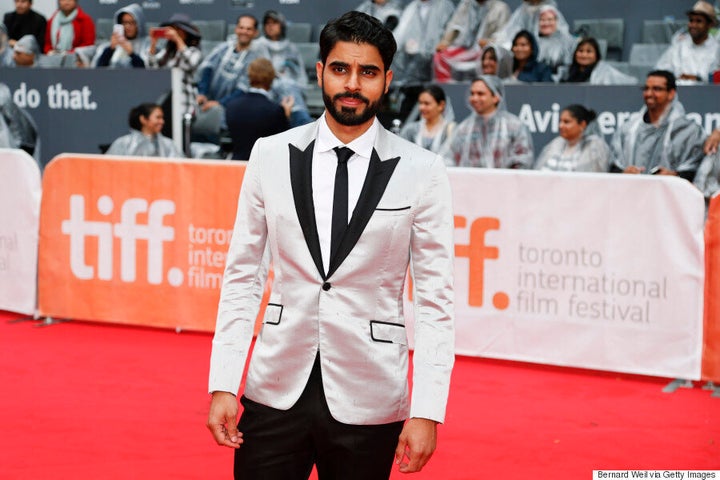 2011 TIFF rising star, Sarah Allen, looked amazing in a salmon, skin-tight mermaid gown with an playful neckline.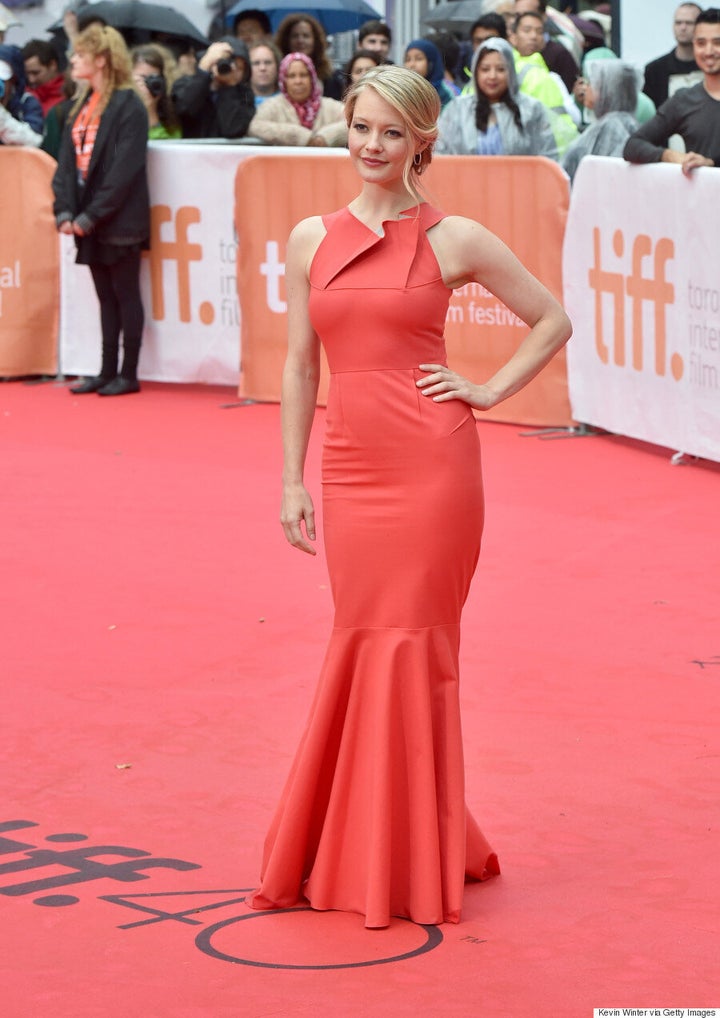 And last but not least, director Deepa Mehta looked as timeless as ever.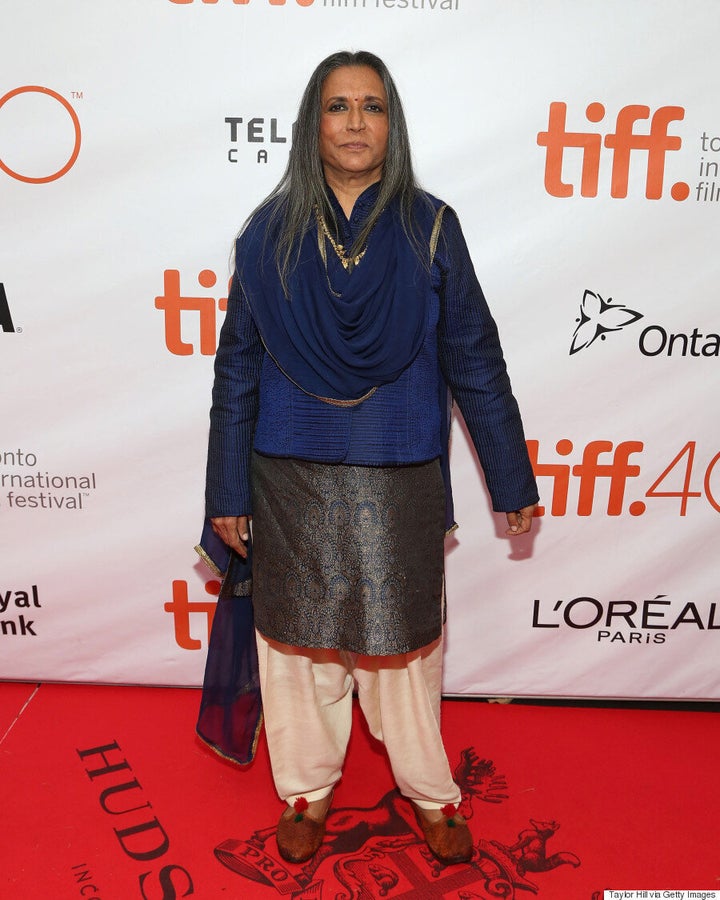 We've got to say: this is one good-looking cast.
Check out more red carpet photos from TIFF below: