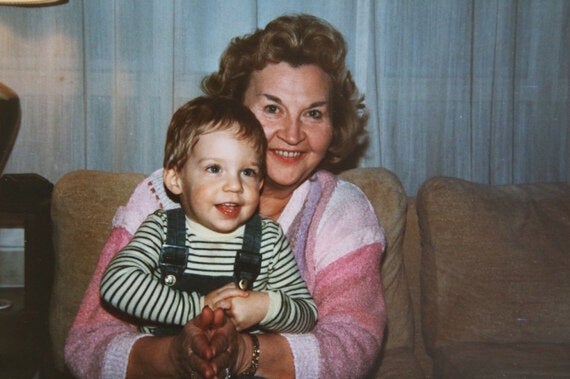 Making the journey to visit a loved one in the last days or weeks of their life is a difficult and emotional experience. The act of saying goodbye before a loved one has departed life can feel artificial, hollow and unfair when they are living and breathing. But I experienced something uniquely beautiful about love related to tolerance and acceptance. My story shines a light on appreciating a generation that often lacks the words to understand us as trans people.
I did not want to say goodbye to my grandmother, who was also my dear friend.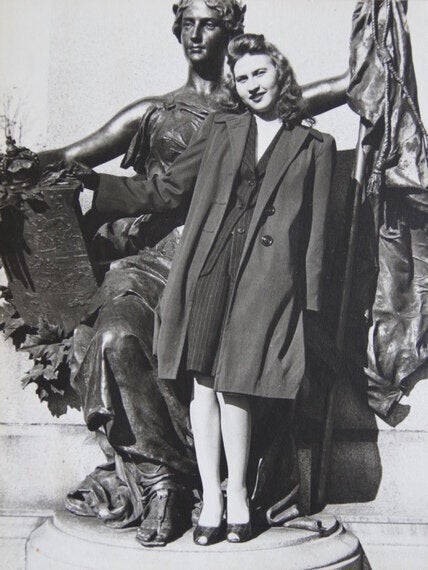 Our weekly conversations with her throughout my life, hand-written letters during childhood, in-person visits in my early adulthood and then weekly phone calls were a force of unique positivity and companionship in my life.
I adored my grandmother for her elegance, beauty and quiet strength. Her Dietrich-esque eyebrows penciled with precision. Her body adorned by furs, chic shoes and gold accessories. Her presence emboldened by a scent of sophistication thanks to Chanel Nº5 and her sharp manicured fingers accentuated further by extra-slim menthol cigarettes.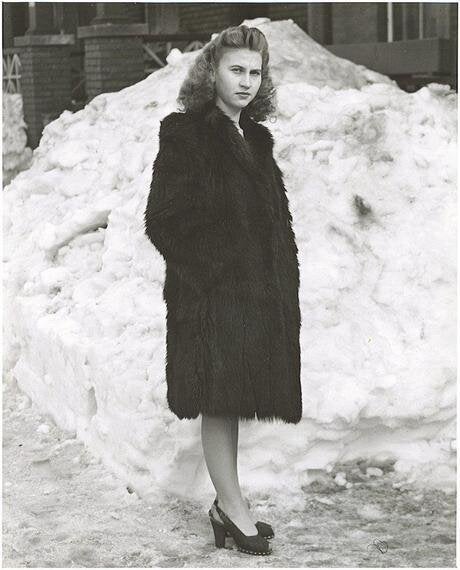 She was a powerful role model of femininity and grace. She was my grandmother. She was an empathic warrior. She was also a survivor who faced many challenges throughout her life. I always wanted to be physically close to her during visits as if her feminine elegance, strength and precise intuition would somehow rub off on me due to this proximity.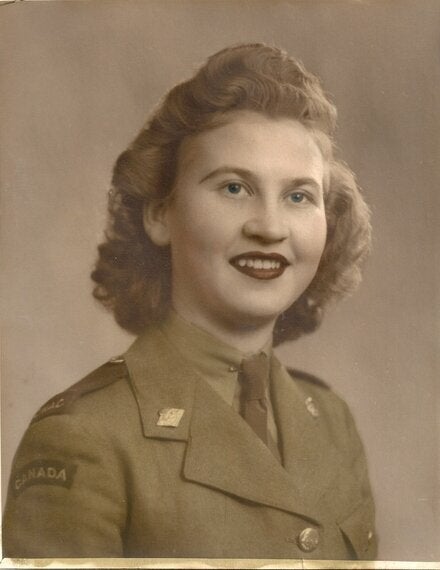 But, I had to say goodbye to my grandmother, my friend and my inspiration. I had to see her in person to express my depth of gratitude. I would never have expected that my last moments spent with her would be the most beautiful and meaningful of my life with her, a life we had shared happily full of laughter, smiles and conversations.
"Goodbye, Nan. I will miss you. Thank you for loving me and for always being there for me," I said to her with hesitation and sadness at the end of my visit in palliative care.
My grandmother said hello to me on the day I said goodbye to her.
I sensed that she suddenly received a wave of energy as she looked into my eyes and said, "Be a good girl, Joshua. Be a good girl."
My grandmother said hello to me on the day I said goodbye to her.
I froze in that moment. Here she was at 91 years old, recognizing me as a trans person in the best way she could. Seeing me through her suffering with empathy to make me feel respected and appreciated. My grandmother gave me the greatest gift when she greeted me, for the first time and on the level of language, on the day that we also said goodbye to each other.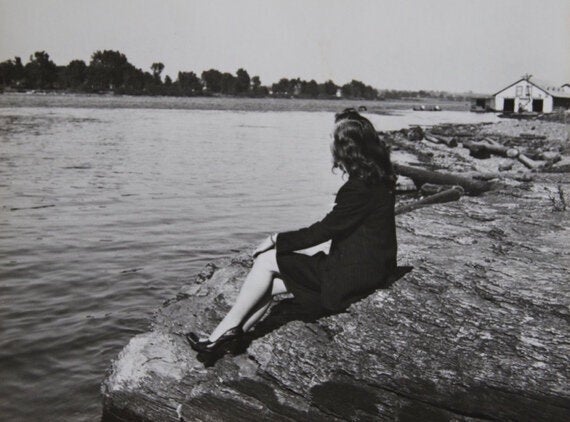 I am a non-binary trans person. I know that many people do not yet understand what this means. Many people refuse to acknowledge my existence. But if you look at me and truly see me, will you expand your understanding? Being seen as I am by people is a remarkable feeling, and my grandmother gave this gift to me in the most unexpected moment.
I wanted so much to tell her that I appreciate her for seeing me. My grandmother spent her minute of clarity, while suffering in a state of almost perpetual dementia and physical exhaustion, to give me a beautiful gift of cross-generational respect as a trans person.
During a phone call in the last few days of her life, my grandmother also told me that it was important to "buckle down and face it." I have never shared the challenges I face due to my trans identity and expression with her. How did she know to say this during our last conversation?
I want to tell you that love is powerful and it always finds a way to transcend ignorance.
Family can bestow courage in unexpected ways. They can make us feel good about who we are in a world intolerant towards difference. They can stand up and recognize our uniqueness as a gift rather than a weakness. My grandmother not only affirmed my trans identity and expression, but she also suspended her suffering to give me courage and hope.
My grandmother always knew when I was trying to hide difficulties in my life. She was inquisitive and curious. She would often gently nudge me on the phone and encourage me to explain what was bothering me in my life even while she was experiencing her own physical and emotional challenges.
Her last words and advice to me on this phone call made me realize that our goodbye wouldn't last forever.
"If things get tough, I'm two steps behind you, always there."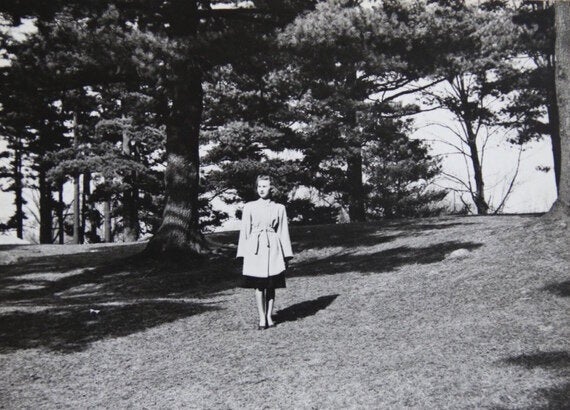 We don't lose the ones we truly love. They join us on our journeys through life. The memories they imprinted upon us, the love they shared with us, and the appreciation and respect they had for us continue in a way that we can always count on. My grandmother will live with me for the rest of my life, "just two-steps behind me," while she embarks on a new beginning of her own.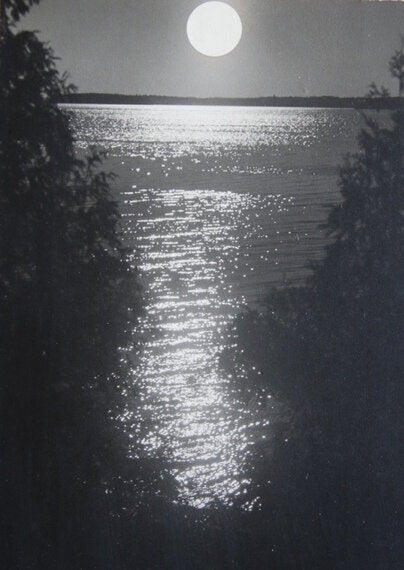 I want to tell you that love is powerful and it always finds a way to transcend ignorance. Your loved ones likely see you and you are not alone. Some people neither want to understand nor respect us. They may not say it at all or they may say it in their last moments, but they do see you. It may just take them some time.
Love will always find a way to win over fear.
Follow HuffPost Canada Blogs on Facebook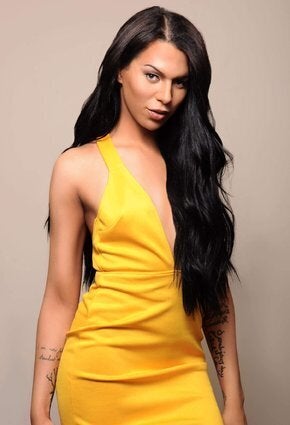 Transgender Heroes