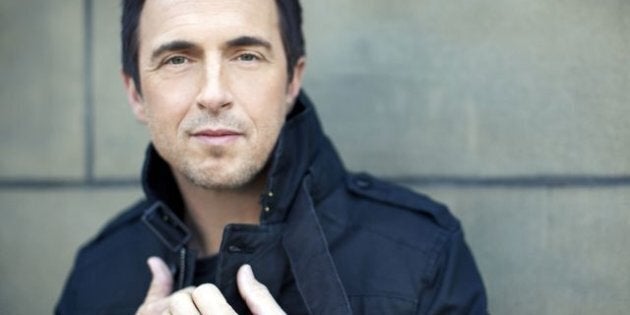 I was asked to explain how it felt to go back to the Commodore Ballroom in Vancouver this past November and maybe list some of the highlights over the last 25 years in a page or so. This was tough to do but, here it goes.
Back in 1989, I played a run of five sold-out nights at The Commodore and it was the first time I really understood that things were going pretty well for me. We were so busy touring all over the world, with some packed houses and some not-so-packed, that there was little time for reflection. I remember returning home for the first time in quite a while after touring in countries like Germany, Sweden, France and the United States and really soaking up the experience in my new hometown of Vancouver. It was the place where I had arrived, broke yet hopeful, just a few years after my move from Saskatchewan.
Although I played The Commodore a few more times over the next several years, there was a point when we decided not to play clubs or bars anymore and concentrate on what's known as "soft-seat" theatres. The same was true for most of our 2012 tour, with the exception of the Metropolis in Montreal (another great live venue) and the Commodore in Vancouver. The Vancouver show was towards the end of the tour, so not unlike 1989, I was back doing a multi-night stand on my home turf.
We recorded all three shows at The Commodore, but the Saturday night show was so special that we decided to make that show TWENTY FIVE LIVE. The whole night felt great and I'm so glad we were able to capture it.
As far as highlights over the last 25 years, there are so many for me. When I was growing up in Regina, Saskatchewan, the idea that one day I would meet and play on stage with some of my blues idols was a dream that seemed unlikely to come true. Since then, I can count Bonnie Raitt as one of my very good friends, as well as the great Mavis Staples (who also sang on my record Bad Habits). I have had the chance to play with and get to know my hero John Hammond Jr., as well as George Thorogood and John Lee Hooker. I got to play with Albert Collins, Buddy Guy, Mick Fleetwood, Steve Miller and Carlos Santana, as well as tour and become friends with the late great Stevie Ray Vaughan. I have opened shows for the Rolling Stones and toured America with Keith Richards, Little Feat and Steve Winwood. Also, Roomful of Blues played on my first Little Big Band record.
Essentially, it's been a crazy-ass wish-list of events and moments that I can hardly believe actually happened. I guess it just shows that no matter where you are from, you can dream it big and who knows... it might just happen!
Popular in the Community