It doesn't seem like Rob Ford is being missed much at this year's Federation of Canadian Municipalities meeting.
Calgary Mayor Naheed Nenshi tweeted this selfie of with Mississauga Mayor Hazel McCallion and Edmonton Mayor Don Iveson, making it clear they're having a great time. At 34, Iveson is the youngest mayor of a large Canadian city.
The nation's top mayors are congregating in Ontario this week, with Toronto's deputy mayor, Norm Kelly, sitting in place of Ford who is in a rehab program.
The mayors are to discuss civic matters including transportation, job creation and provincial funding requests, but it seems like they still have some time to kick back and relax.
Nenshi also tweeted a photo of McCallion, Canada's oldest mayor, speaking to a roundtable of mayors and offering advice, as this is the 93-year-old's last time attending as Mississauga's mayor.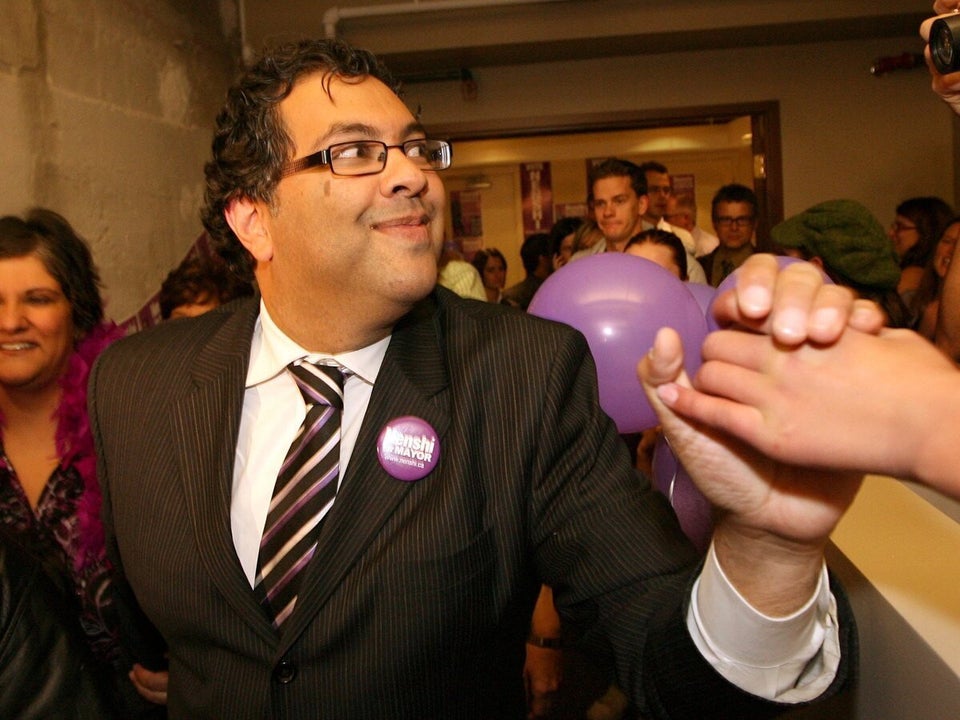 Calgary Mayor Naheed Nenshi: In Quotes