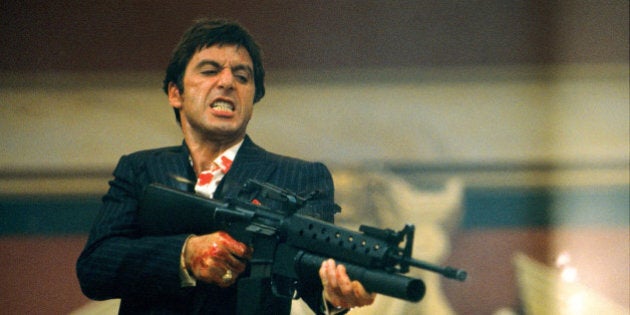 With the arrival of November, it's about time we start warming up our couches for some serious binge-watching and marathon Netflix Canada viewing.
This month, the streaming video service is bringing the action to up your heart rate (and keep you warm), and is providing some romantic drama to ... um, also up your heart rate and keep you warm. Classic movies like "Scarface" are being added in November, along with funny flicks like "Old School." The latest seasons of TV shows "Doctor Who" and "The 100" are also on the roster, among others.
If you're one of those Christmas people who like to anticipate and celebrate the holiday early, you're in luck -- Jim Carrey's "How The Grinch Stole Christmas" and "Trailer Park Boys: Live At The North Pole" are both available for streaming this month to get you in that Yuletide mood.
HuffPost Canada and Netflix Canada have teamed up to provide you with our best suggestions for new arrivals, long-time favourites and titles coming soon. Stop shuffling aimlessly through Netflix's library, and just take our word for it.
Feel free to check back whenever you're at a loss. Of course, Netflix Canada has way more titles than we have listed here.
Al Pacino stars as Cuban refugee Tony Montana, who becomes a Florida drug kingpin but makes the fatal mistake of getting high on his own supply.
"Dredd"(Available November 23)
In a catastrophic future, the remaining population is crowded into megacities, where all-powerful and ultraviolent cops are hunting for terrorists.
When drug cartel leader Elena moves in on the successful pot-growing operation of entrepreneurs Ben and Chon, she kidnaps the pals' lover, O, to ensure their compliance. Instead, the two men team with a DEA agent and fight back.
"Virunga" (Available November 7)
In the forested depths of eastern Congo lies Virunga National Park, one of the most bio-diverse places in the world and home to the last of the mountain gorillas. Here, an embattled team of park rangers that includes an ex-child soldier and a Belgian prince, risk their lives to protect this UNESCO World Heritage Site from armed rebels, poachers, and even corporations trying to wrest control of Congo's rich natural resources.
In this big-budget adaptation starring Russell Crowe, soldier Robin happens upon the dying Robert of Loxley and promises to return his sword to his family in Nottingham.
Three guys in their 30s trying to relive their glory days establish a "fraternity" near their old college campus that draws the ire of the dean.
Anna chooses February 29 to propose marriage to her boyfriend, but after meeting a charming innkeeper, she must evaluate her original plans.
"Trailer Park Boys: Live From The North Pole"(Available November 15)
In a flashback to 1997, the boys celebrate the Christmas season by robbing the mall. But Bubbles' having trouble getting into the spirit of things.
A former professor and his live-in girlfriend are forced to reevaluate their feelings about family when she discovers that she's pregnant.
"House At The End Of The Street"
Moving to a new town proves even more stressful for a teenager when she learns that the house next door was the site of a double murder.
"Fading Gigolo"(Available November 17)
Middle-aged Fioravante and Murray are an unlikely gigolo and pimp in this farce about two friends who turn to the sex trade to make ends meet.
"The Ides Of March"(Available November 16)
Dirty tricks stand to soil an ambitious young press spokesman's idealism in a cutthroat presidential campaign where "victory" is relative.
"Trailer Park Boys: Don't Legalize It"(Available November 29)
Recently out of jail and completely broke, Julian has a plan to get outrageously rich. However, he first has to deliver his product to Montreal where his rival Cyrus is waiting to close the deal. In the meantime, the government's plan to legalize marijuana threatens Ricky and his dope business, so he goes to Ottawa to take action against the impending bill.
Listings Continue After Slideshow!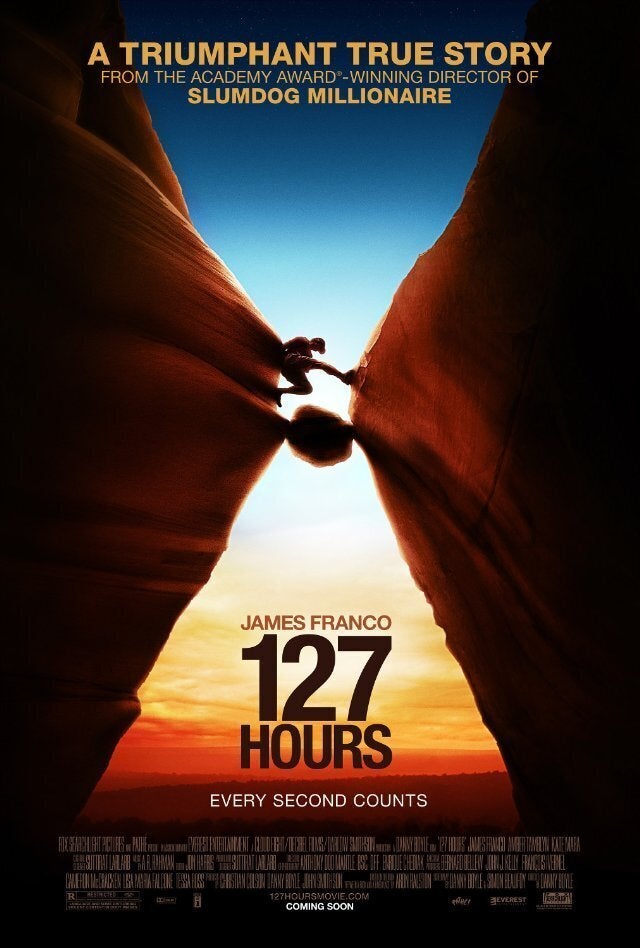 Titles You Can Only Get On Canadian Netflix
A century after Earth was devastated by a nuclear apocalypse, 100 space station residents are sent to the planet to determine whether it's habitable.
This incisive series centers on the tense lives of a group of teenagers as the friends and wannabe lovers weather their final two years of school.
On returning home and finding they're believed to be dead, a collection of near-strangers from the same village try to find a reason for their plight.
Inspired by the popular Japanese manga of the same name, this animated series follows young Yugi Moto and his best friends Joey, Tristan and Tea, whose lives are forever changed when they realize their favorite fantasy card game is real.
After turning state's evidence against a powerful Mafia boss, former gangster Frank "The Fixer" Tagliano trades the mean streets of New York for the icy fjords of Norway, forging a new life among the locals of Lillehammer under the guise of Norwegian-American immigrant Giovanni Henriksen.
An updated incarnation of everybody's favourite time-travelling Doctor sets about fighting nefarious aliens and other foes in this epic sci-fi series.
"Bill Cosby 77"(Available November 27)
Bill Cosby invites you in to share his birthday and 77 years of laughs, wisdom and hilarious insights in his latest stand-up special. Dr. Cosby shares intimate and wildly entertaining stories from his childhood, first loves, and the endless adventure of parenthood.
"Veggie Tales In The House"(Available November 26)
The beloved faith-based brand hits the small screen with a fresh new look and all-new adventures. Join Bob the Tomato, Larry the Cucumber, and all their veggie friends as they explore new areas of their wondrous house while singing catchy, original songs included in each episode.
"Curious George"(Season 8)(Available November 21)
Little ones can learn a lot from George -- one of the most curious monkeys in all of literature -- with adventures narrated by William H. Macy.
"Pet Party!"(Available November 15)
Join Sniffer, the busy beagle, as he throws a party for hundreds of his pet friends! Featuring the cutest kittens, puppies, hamsters, horses, birds, fish, farm animals, and more! Non-stop fun for kids of all ages and families! Tons of fascinating kid-friendly facts about the animals we keep as pets. It's the biggest Pet Party on the block!