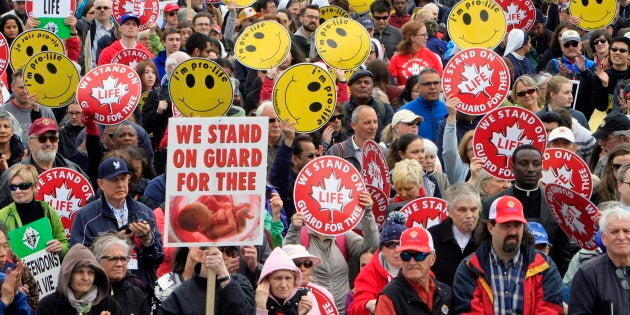 OTTAWA — The government is sticking to its message that filtering Canada Summers Jobs program funding to groups that promise to respect human rights will catalyze the middle class, but a chorus of Conservative MPs say the change tramples religious freedoms.
Funding applications for the 2018 federal program opened Tuesday. It's an annual initiative designed to help local small businesses, non-profit and faith-based organizations by providing wage subsidies to create summer jobs for secondary and post-secondary students.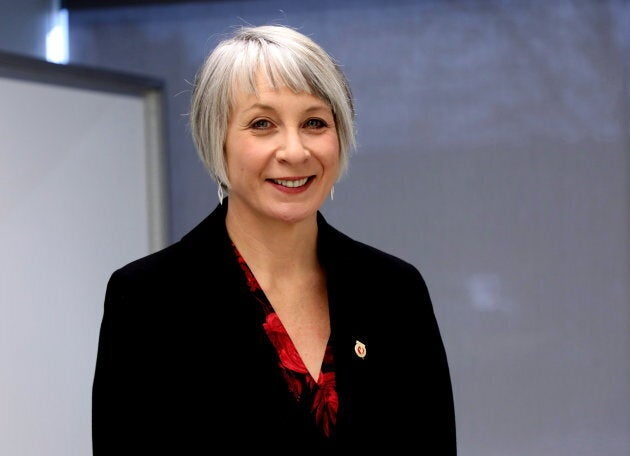 "Canada's future prosperity depends on young Canadians getting the education and experience they'll need to succeed in their careers, keeping our economy growing and our middle class thriving," Labour Minister Patty Hajdu said in an email.
The Liberals halted MPs from allocating Canada Summers Jobs funding to anti-abortion groups following the release of a report reviewing the where money went. The report found that the Calgary-based anti-abortion advocacy group, the Canadian Centre for Bio-Ethical Reform, received $56,000 in federal funds from Liberal MP Iqra Khalid last year.
That discovery prompted a review to explore ways to modify the program criteria so anti-abortion and anti-gay groups are deemed ineligible for funding.
"As a result of the review, this year, CSJ applicants will be required to attest that both the job and the employer's core mandate respect individual human rights in Canada, including the values enshrined in the Canadian Charter of Rights and Freedoms," Hajdu said.
"We're focused on meaningful work experience for young people that will help grow the economy and strengthen the middle class."
The federal program has received an $113-million boost in annual funding.
Bergen calls new criteria 'extremely worrisome'
To be eligible for 2018 Canada Summers Jobs program funding, employers are now required to sign an attestation to vouch that their organization's mandate respects human rights and Charter values.
"These include reproductive rights and the right to be free from discrimination on the basis of sex, religion, race, national or ethnic origin, colour, mental or physical disability, sexual orientation or gender identity or expression," reads the new applicant guide.
A cohort of Tories, including social conservatives, claim the government is acting out of line by punishing organizations with mandates that are not in lockstep with Liberal policy.
Saskatoon—University MP Brad Trost, known for his social conservative views, called the new funding criteria "wrong" in a video last week. Trost, who placed fourth in his party's leadership race, warned this kind of funding criteria modification could set a precedent.
"If you discriminate under this government program, why can't you discriminate on all others: pensions, welfare, etc," he said.
Lambton—Kent—Middlesex MP Bev Shipley also shared his concerns in a video, saying, "students are going to lose out on opportunities for employment and experience."
On Tuesday, Cathy McLeod released a statement to question how Service Canada will verify the accuracy of the signed attestations. The Kamloops—Thompson—Cariboo MP said Canadians "should be very concerned" that the government is "basing funding decisions on whether or not you hold a certain belief."
McLeod said: "Many churches and organizations are reaching out to me and are very concerned that they won't get support for their summer camps because of their religious values."
According to Global News, the changes will have no effect on proposals received by religious and faith-based organizations — they will not be automatically rejected.
WATCH: Here Are The Best Companies To Work For In Canada
The Wesleyan Church is one faith-based organization that has benefited from Canada Summer Jobs program funding in the past. The money helps subsidize wages for 30-50 student day camp counselor jobs in churches across the country.
Those dozens of day camp positions are part of a wave of nearly 69,000 student jobs created by the federal program this year. It's a figure that has doubled since 2015.
"We talk about pluralism and diversity, and yet there seems to be a squeeze to put out certain types of diversity," said Rev. Dr. Peter Rigby, the church's central Canada district superintendent.
"That's a pretty significant number of people that you tell you can't think that way," Rigby said in an interview.
It's been very much a positive from our end of things.Rev. Dr. Eric Hallett
His colleague, Rev. Dr. Eric Hallett, said every year the federal program has helped give an average of two students a summer job at his church's day camp in Brockville, Ont.
"It's been very much a positive from our end of things," he said. "And we're hoping there's no religious means test on this."
As a youth in the late '80s, Hallett got a job under the same federal program. He said he's skimmed news reports about the funding criteria changes, but still isn't 100 per cent sure if the new rules will affect the Wesleyan Church's summer staffing needs.
He told HuffPost the church, which takes oppositional stances on abortion and homosexuality to the Liberal government, is still awaiting clarification from Ottawa if it will be affected by the new Canada Summer Jobs program criteria.
"I'm sure at some level, there's a Charter issue here on religious freedoms, and so we're just hoping that all goes well," he said.