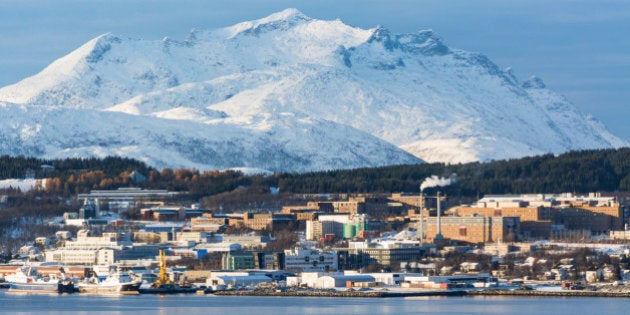 In my travels across Canada, I was often told anecdotes about Norway's economic impact within different economic segments. "Norway is an important player in the industry, we have a lot we can learn from one another," someone would say, being it oil and gas, ICT, aquaculture, or maritime industries. These statements are grounded in facts, and provide insight into the current and future opportunities for economic cooperation between Norway and Canada.
Norwegian economic Investment in Canada
Norway and Canada have a strong trade and investment relationship built on complementary resource endowments, similar levels of development, and shared interests and values. Norway's investment in Canada supports Canadian GDP and jobs, and Norwegian investments supply Canada's economy with much-needed capital. In spite of the heavily materials-based outputs of both countries, the relationship makes a unique contribution to the knowledge and innovation economy. There are 73 Norwegian and Norwegian-affiliated companies operating in Canada. These companies employ more than 4,400 Canadians in permanent jobs.
The Norwegian Government Pension Fund Global (GPFG) is the world's largest sovereign wealth fund. The GPFG invests in companies all over the world. The total supply of capital from GPFG investments is estimated at $665 million and these investments support up to $4.67 billion in Canadian GDP and over 35,000 jobs. Norway is the 15th largest source of FDI in Canada. Norway is the fourth largest source of foreign oil imported into Canada and an important partner in ensuring energy security for the Maritimes.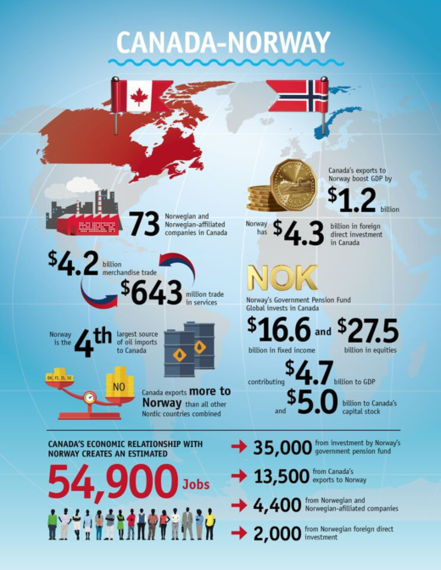 Aquaculture in British Columbia
When farming of Atlantic salmon started at the west coast of Canada, inspired by the prosperous development of a new industry in the United States, Norwegian companies soon moved in to assist, invest and produce in Canada at both the west and the promising east coast. Now, 30 years later, 10 Norwegian and Norwegian-affiliated firms operate mostly in B.C.'s aquaculture industry, and stand for the majority of investments in production there. A new Norwegian investment in October 2015 in Newfoundland will now provide the east coast business with the largest hatchery in that region, and local jobs. The aquaculture sector employs at present over 8,000 Canadians; Norwegian companies are directly responsible for more than 1,027 of these permanent jobs. And this is a conservative number; for each direct job, the industry calculates that there are at least 1,5 more local jobs in supporting industries, infrastructure etc. around the production. For Norway, salmon farming is at present the largest exporter within the fish segment, which in turn is the second largest export industry after oil and gas.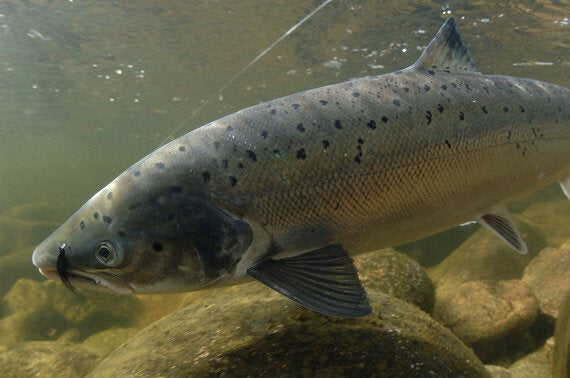 (Underwater and closeup of an atlantic salmon caught on a fly -- pc: Yngve Ask -- Visitnorway.com)
Norwegian firms are major players in B.C. aquaculture. Companies like Marine Harvest, Cermaq, and Grieg Seafood together hold 87 per cent of valid finfish licenses in the province. Like Canada, aquaculture is a vital industry in Norway. It creates jobs and value. For both countries, eco-friendly, sustainable production is a precondition for long-term development and growth. The benefit is two-fold: Norwegian companies are bringing environmentally sustainable innovations to the Canadian aquaculture industry and producing jobs. To my knowledge, salmon exports from B.C. provides the province with a third of its export income.
Oil & Gas in Newfoundland and Labrador, and Alberta
Eighteen Norwegian firms operate in the Canadian oil & gas sector with over 1,191 permanent employees. These firms and employees located primarily in Alberta and Newfoundland and Labrador. While the figure seems minor, the importance of Norwegian companies in the offshore oil and gas sector in Newfoundland and Labrador should not be underestimated.
Norwegian companies bring with them 40 years of offshore exploration experience. Norwegian companies are also leaders in environmentally sound exploration, production and development in harsh sub-sea conditions. Statoil's find in Bay du Nord was the largest global offshore find in 2013 and the largest discovery Statoil has made outside the Norwegian continental shelf. The Hibernia and Terra Nova projects simultaneously continue to generate activity in the local economy. Statoil has also recently won the bid for two offshore blocks in Nova Scotia, giving them exploration rights for two deep water in the Shelburne Basin. This positive development will generate economic activity in a wider area in the Canadian Maritimes.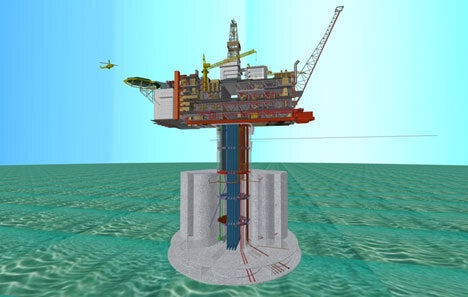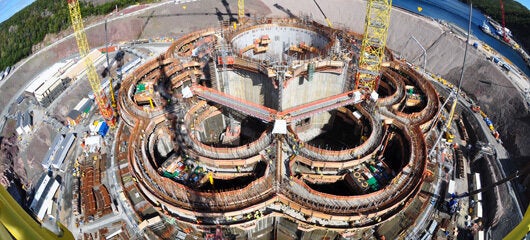 (The Hebron GBS under construction at Bull Arm, September 2013. PC: Kvaerner)
For me, seeing the construction of the new platform for the Hebron field which is under way, and where Norwegian companies like Kvaerner are able to develop new technology based on their experiences from the harsh weather conditions in the North Sea, is an excellent example of win-win for the two countries to find new solutions together.
Emphasis on Research & Innovation
Norway has a strong emphasis on research as a key component to an evolving competitive and innovative society -- this is evident across sectors. Norwegian firms' commitment to research, technology, and quality distinguishes them as a foreign investor in Canada.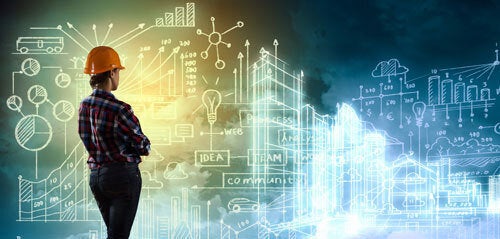 My example above from Newfoundland can readily be used here. And investment in research is over-all an important aspect of Norwegian companies' activity in Canada. For example, Statoil is working with ArcticNet, to support developments in cold ocean regions.
Future Norway-Canada relations -- more trade & more jobs
A key way to benefit both our economies is to invest in free-trade. International investment and trade do not, as some presume, come at the expense of the domestic economy and jobs. As documented, Norwegian companies invest with a benefit to the Canadian economy. Free trade and investments across the borders is a win-win, not a zero sum game. The real value of world trade has increased eight-fold since the 70s, at the same time the number of people living in extreme poverty has been reduced by 50 per cent in the past two decades. Trade and development go hand in hand. And trade creates jobs. Our hope is, that this philosophy and the possibilities to invest will expand to the High North, the Arctic, where countries like Norway have decades of experience in developing the harsh, northern regions. Housing for the Arctic, infrastructure, harbours, developing the fishing sector -- in all these areas Norwegian companies stand ready to work in Canada.
Both Norway and Canada need to move from a resource-based to higher value-added economy. Other sectors of importance that have not been mentioned here are defence materiel, the maritime sector, mining, green technology and the whole tech-cluster (med-tech, edu-tech, gaming etc.). Cooperation in research-intensive sectors is a mutual priority, whether that be in ICT or in cold technology.
To develop this relationship into the future, start-ups by young people are of course a key to new sustainable and future-oriented industries. Norway, through our export branch, Innovation Norway, is set to facilitate arrangements for young entrepreneurs to complete start-up training in Canada. In this way, new bridges are created between our two countries -- Norway's 'leaders of tomorrow' will learn about the diverse and mutually beneficial possibilities available within Canadian industry and science and our economic cooperation will continue down new paths.
(This overview of Norway's economic investment in Canada, jobs created and the key economic clusters, are based on findings by Dawson Strategic.)
Follow HuffPost Canada Blogs on Facebook