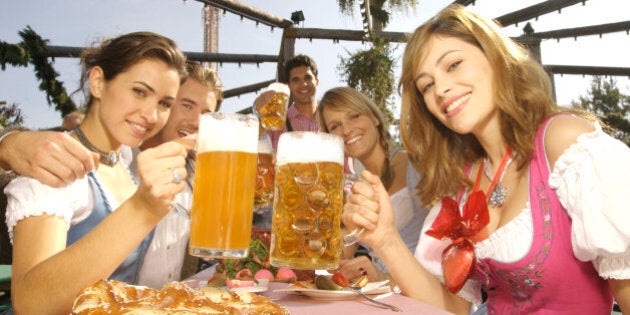 Oktoberfest 2013 is just around the corner and for every well-seasoned, beer-sipping, bratwurst-munching festival veteran, there's bound to be a few newcomers to one of Germany's largest fall festivals.
If you're in Munich, you won't be able to miss it thanks to the dozen or so beer tents set up in the Theresienwiese, a meadow near the centre of the city. But come expecting plenty of company.
The celebration is regarded as one of the largest food festivals and for good reason — the Winzerer Fähndl alone, the largest tent, can accommodate nearly 11,000 visitors. Factor in the other 30 or so tents and you've got yourself plenty of opportunities to make some pen pals. While it's not necessary to be fluent in German to attend the festival, a little effort goes a long way whenever you're in a foreign country.
Now, German isn't the easiest language to pick up, but some key terms the Daily Telegraph suggests to watch out for are "aufmandeln" which means to get angry, usually over the fact that it's tough to find a seat; "Aufstöin" which translates to donating a beer and "prost!" which travellers can expect to hear a lot because it means "cheers!"
While that's just scratching the surface, Huffington Post Canada Travel did some digging and with the help of Babbel.com, a language learning system, compiled a list of German phrases that travellers might want to put in their back pocket for the next 16 days.
So, brush up on your German and "prost" to another Oktoberfest!
12 Oktoberfest Phrases You'll Want To Know
Wo sind die Bierzelte?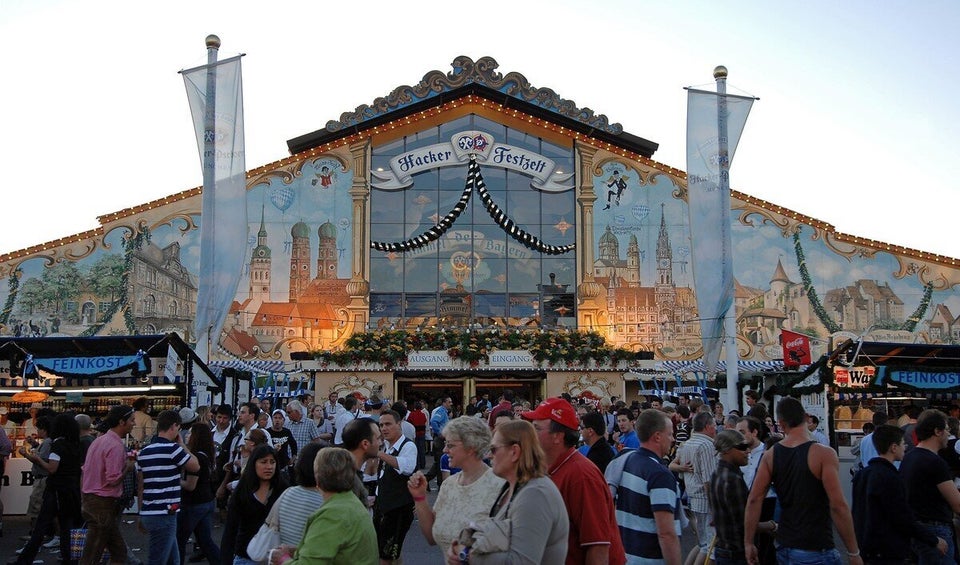 Ist dieser Tisch frei?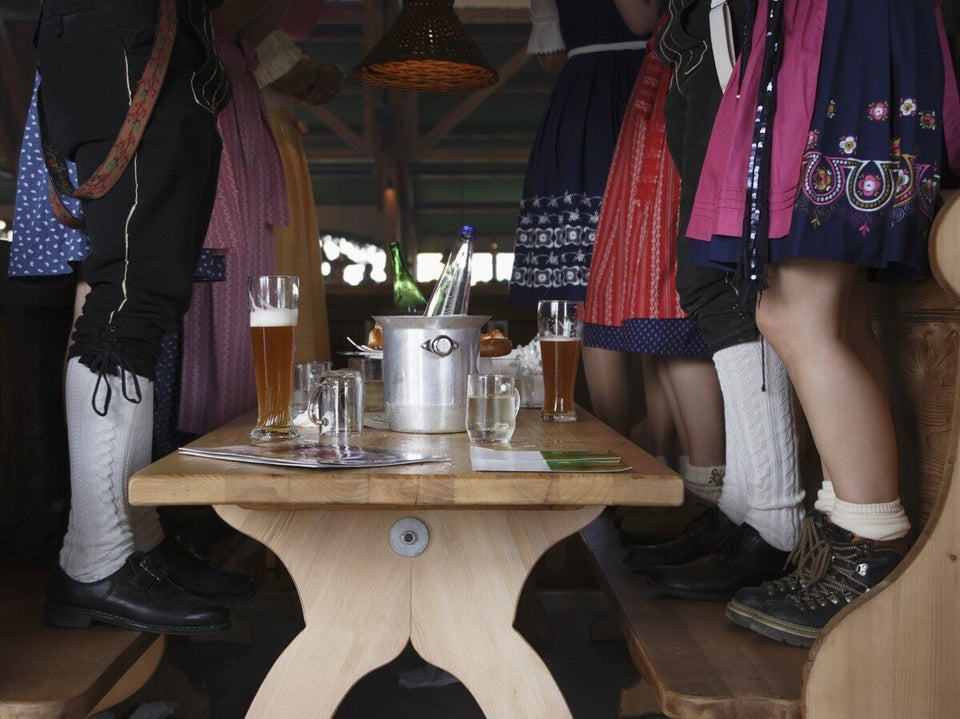 Wissen Sie, wo ich noch einen freien Platz finde?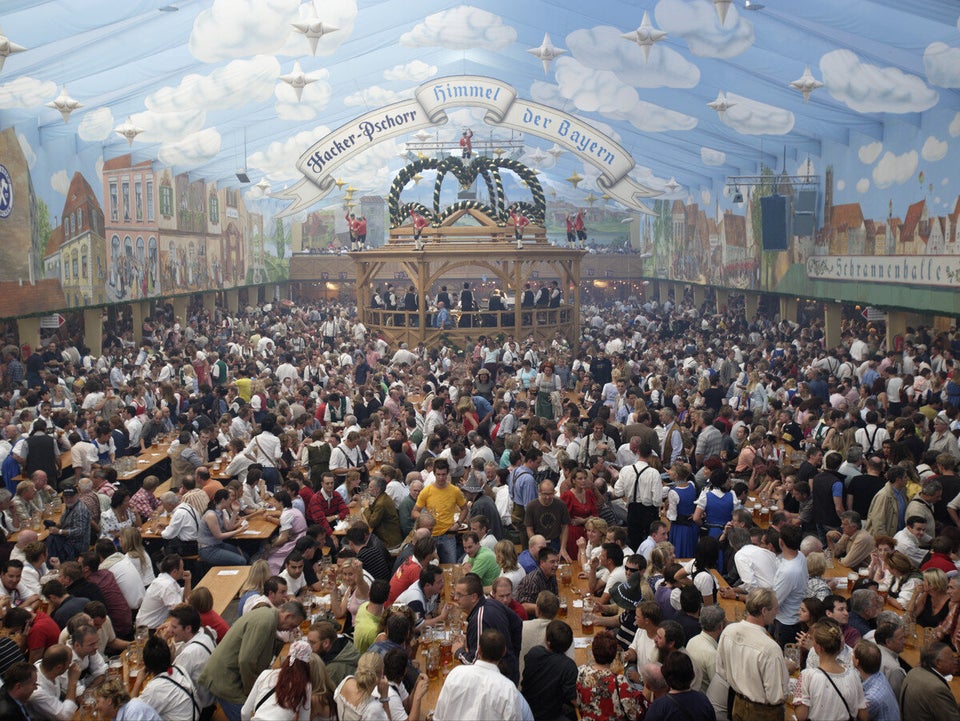 Das Essen schmeckt sehr gut. Was genau esse ich hier noch mal?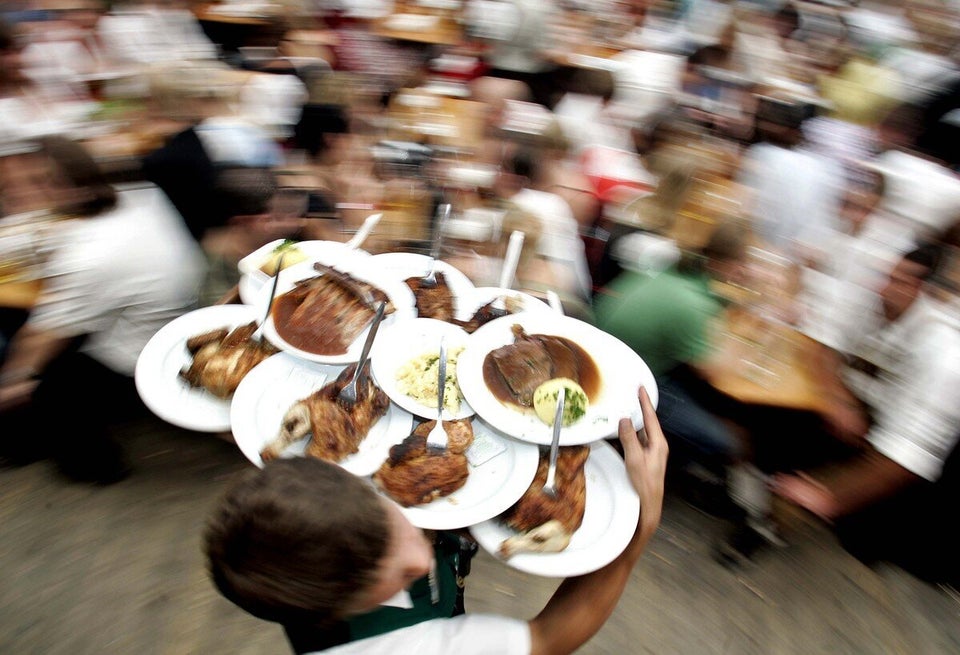 Mehr Bier, Bitte!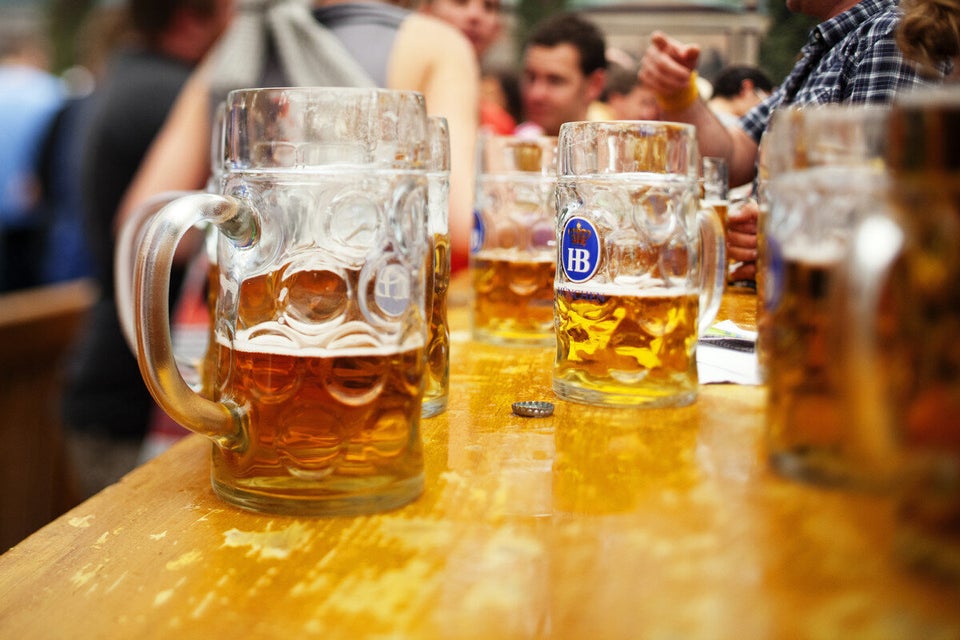 Ist das ein Liter?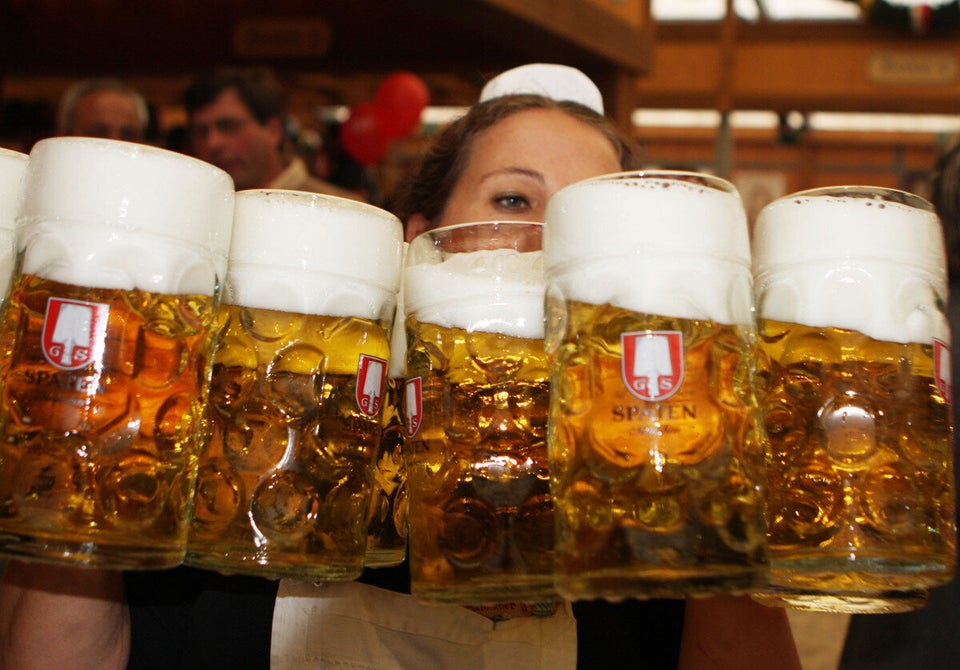 Wo finde ich die Toiletten?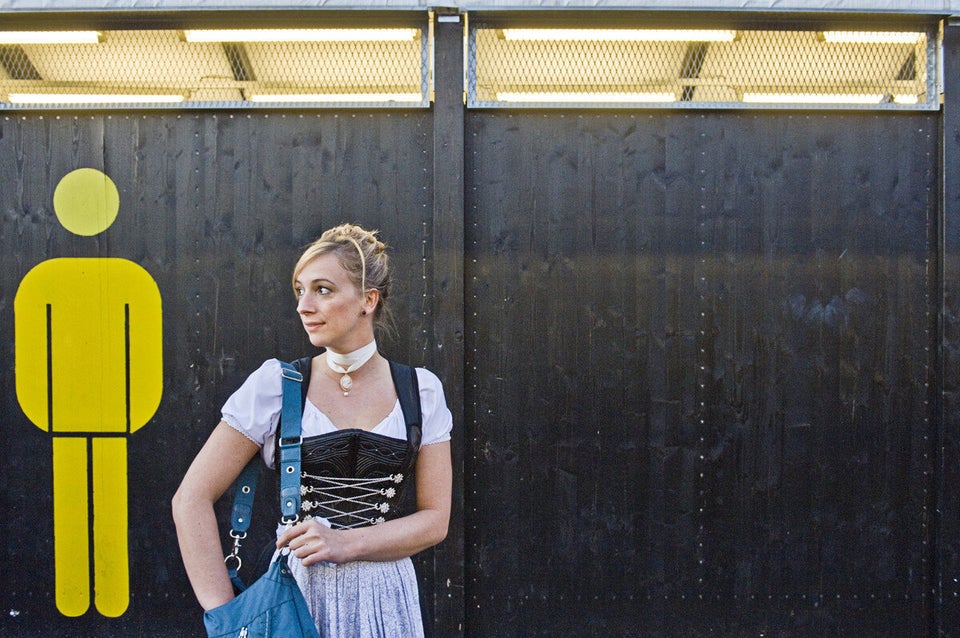 Pass auf, dass uns niemand den Tisch weg nimmt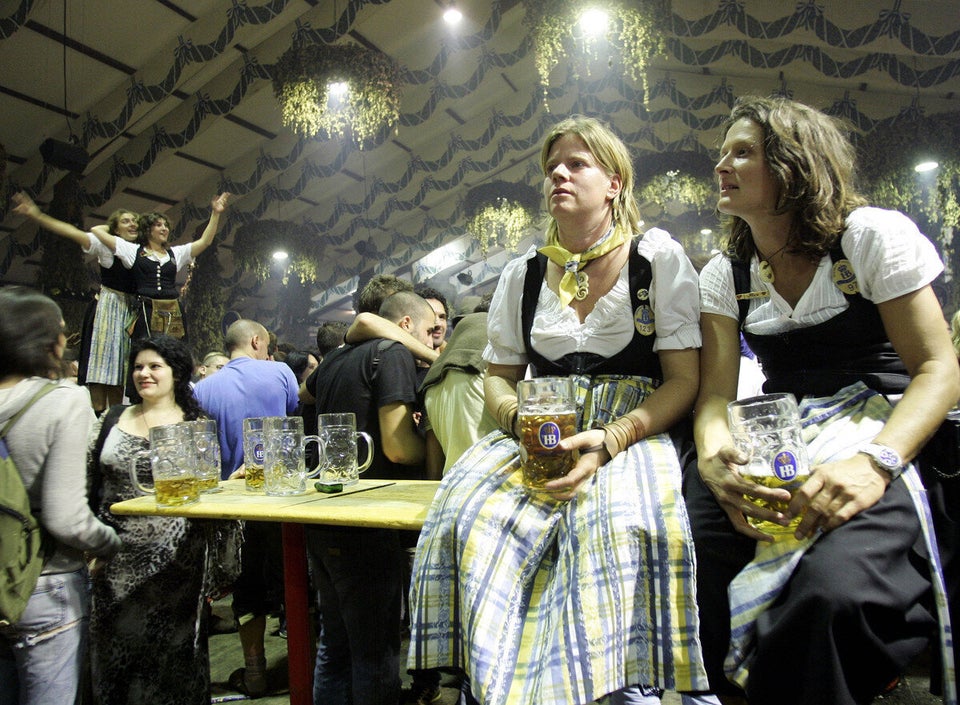 Reichst du mir bitte die Brezeln?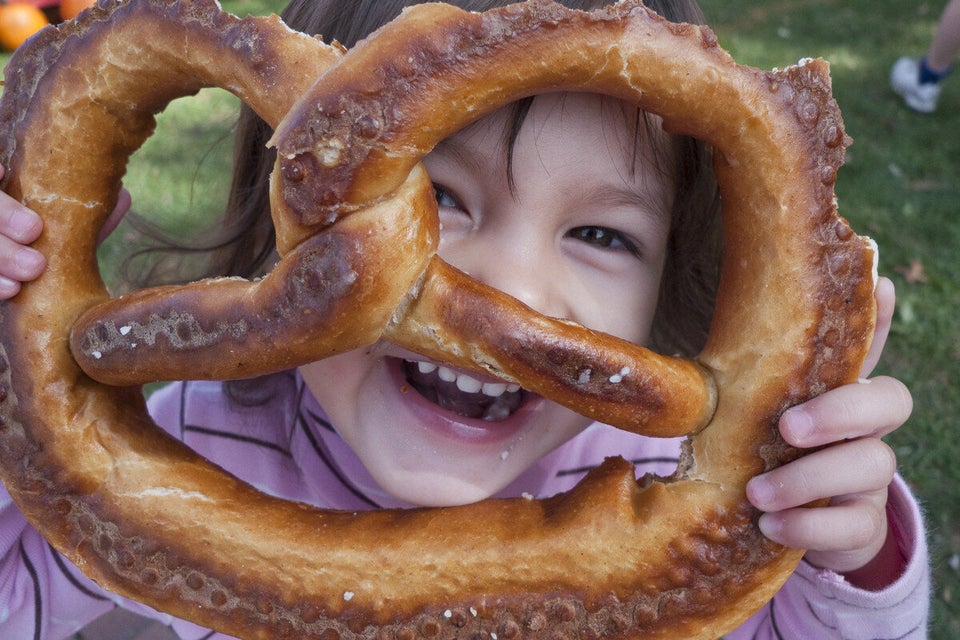 Ohje. Bitte keinen Alkohol mehr.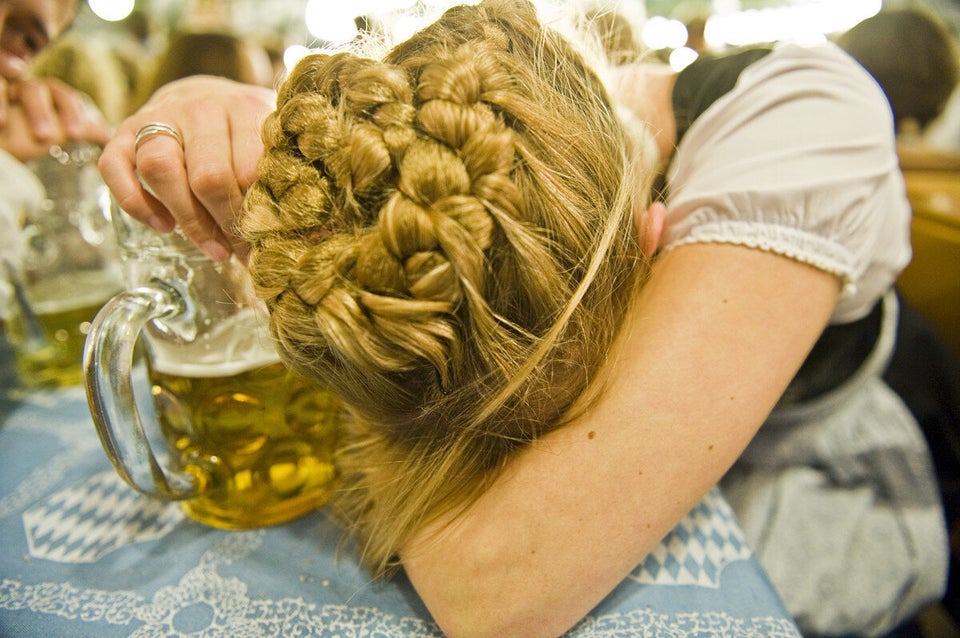 Wo kann ich mich übergeben?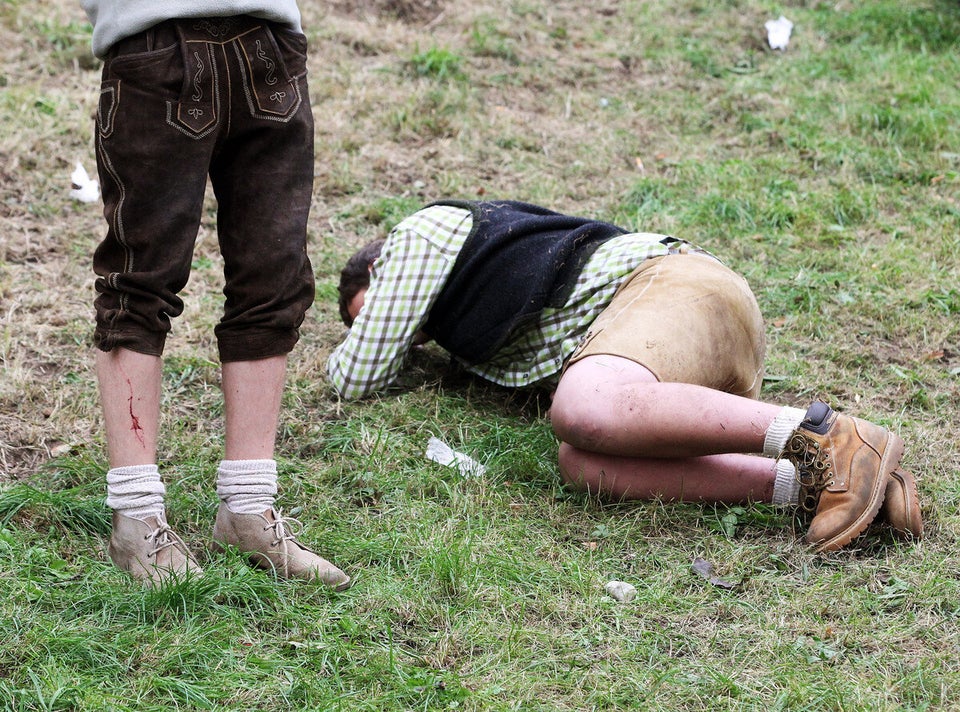 Lass uns das nächstes Jahr wiederholen.