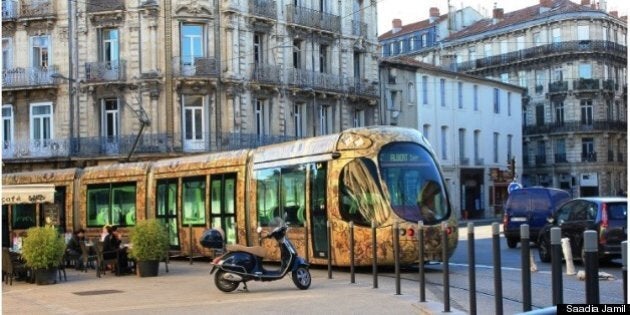 The Leafs have won the Stanley Cup. Toronto has a networked, accessible transit system.
These are both statements that Torontonians have been anxiously waiting to see realized.
Each statement generates hope and a feeling that Torontonians have rightly earned these achievements after such a long, committed wait. Toronto's win over the Ottawa Senators on April 20th has revived those dusty dreams. And similarly, the resurrected discussion about a subway in Scarborough has renewed interest in spreading transit's reach in the downtown core and beyond.
Transit was thus a timely topic of the inaugural Inside the Planner's Studio at Council Chambers at Toronto's City Hall. Jennifer Keesmaat introduced the city's own "transit goliaths", Ed Levy and Steve Munro who spoke about the history of transit plans, subways and streetcars in Toronto, as well as graduate students and "future goliaths" from the urban planning program at York University who brought forward recommendations from their trip to study Global Suburbanisms in Montpellier, France. What should be of particular interest to Torontonians is that streetcars in Montpellier look strikingly similar to the long, sleek and low-to-the-ground models that our city will be rolling out this year.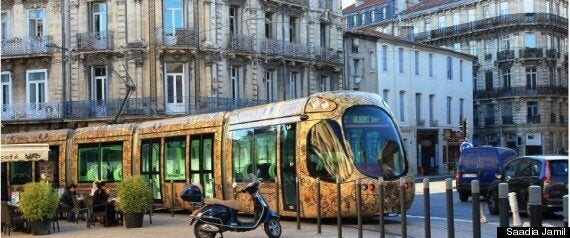 Starting in the early 1900s, the history of rapid transit in Toronto includes dozens of plans that were never realized, like extinct, ancestral forms of the system we see today. What the huge multitude and creativity of these plans reveal is that Toronto has no shortage of desire to be a connected, fast-moving city. It has also shown that the history of transit is rife with half-completed projects, budget overruns, and quick decisions to scrap projects.
Toronto's eagerness is reflected in the robustness of many, many studies but this energy falls off in the implementation phase of these projects. This is the most obvious when you look at our unconnected rapid transit lines, declining service levels, and several scrapped subway plans. In the studio, Levy repeatedly emphasized the lack of a networked transit system which has redundancies built into it with large, well-designed interchange stations. This is especially problematic in our two relatively close interchange stations at St. George and Yonge/Bloor. Recently caught in an early morning rush at the Yonge/Bloor transfer point, Levy felt the scene was horrendously packed. "The closest I have ever seen is the summer of school when I worked in a slaughterhouse and watch[ed] the cows being led to the slaughter."
The story aboveground isn't much better if you've ever had to let two or three packed buses pass by before you got to Ride the Rocket. Transit advocate Steve Munro pointed out that our complaints about demanding subways may be due in part to the declining service levels seen in buses and streetcars.
Making sure buses arrive on time, service low-income populations, and with higher frequency doesn't get a politician's name in the newspaper. The political predilection for splashy ribbon-cutting ceremonies, press releases and plaques was the problem said Munro, urging us that we must keep the TTC and politicians accountable by looking at and demanding for better service provision.
Political careers have been made and broken on transit projects. Early 20th-century Toronto mayor Horatio Hocken had a landslide victory on his platform of "Tubes for the People" while former mayor David Miller was heavily criticized by certain groups for his LRT-heavy Transit City plan. What transit plans must be able to withstand are the caprices of political cycles.
Here, the students from York University had a valuable story to tell of what they saw in Montpellier. Due to a proactive planning system and a culture that more readily accepts government intervention, transit and large-scale development plans must be seen to completion once they are created. Montpellier has put in place four lines in their connected, accessible tram system within 10 years. Of course, this has not been met by controversy as automobile traffic is redirected, limited to fewer lanes, or completely barred altogether in certain parts of the city.
Considering how much Torontonians cried murder when right-of-ways, bike lanes, and sidewalks have been put in at the expense of roads and parking it does seem like an impossible task to convince ourselves that transit is good for us. No collection of Councillors has been able to give us the leadership to make the tough decision we need to spearhead transit.
They ultimately bow down to the pressure of the all-too-near constituent in our ward system, a double-edged sword that has allowed residents greater communication with their government as much as it has enabled NIMBY-ism. Transit will only move forward if citizens stick their necks out, find out about the issues, and advocate for change. A groundswell is the only way for this city to get the system they have deserved and dreamed of for over a century.
Popular in the Community