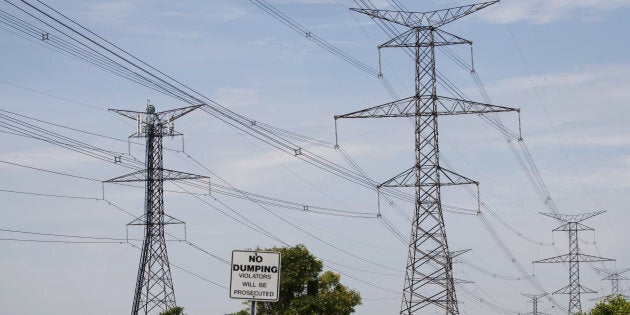 First Nations were left "high and dry" when Ontario's new government decided to cancel renewable energy projects, the province's environmental commissioner said Tuesday.
First Nation communities had equity stakes in eight of ten major projects that were cancelled, commissioner Dianne Saxe said in a report.
"Reconciliation is a very important mandate for all of us," Saxe told reporters. "These green energy projects were part of that. And nothing seems to be offered in their place."
Watch: hydro costs were a key issue during Ontario's election. Story continues after video.
Curve Lake First Nation lost its 15 per cent stake in two multimillion-dollar hydro projects that would have provided dozens of jobs and a stable stream of revenue to the community of 2,700, the report said. Thousands of hours of work and $1.5 million had already been invested in the hydro projects.
Ontario's new Progressive Conservative government announced they'd cancel more than 750 renewable energy projects in July. Energy Minister Greg Rickford said in a press release that the move will collectively save residents $790 million on their hydro bills.
Industry representatives said they were disappointed.
"The affected waterpower projects are scheduled to come online just when the province will face a shortage of electricity," Paul Norris, president of the Ontario Waterpower Association, said in a press release.
"Made in Ontario waterpower is the backbone of a reliable, affordable electricity system and is strongly supported by the Ontario public."
Zac McCue, a Curve Lake member who helped develop the cancelled hydro projects, is quoted in Saxe's report.
"It is incredibly short-sighted and backwards looking in terms of reconciliation and local economic opportunities," he said, "not to mention reducing our emissions."
With files from The Canadian Press