There has been a lot of news involving my two-time Alma Mater these days. Of course, I am talking about the University of Ottawa (yes, Canada's university, the U of Zero, What the **** is a Gee-Gee, I've heard it all, sometimes in both official languages).
Not that I would defend, for one minute, the bone-headed remarks (read: suggestive threats) of a student government official, or even the alleged sexual assault which may involve members of the men's varsity hockey team, but I do want to clear the air.
It has been said that there is a "rape culture" which exists at the University of Ottawa. In fact, President Allan Rock announced just this week that the school is creating a task force which will evaluate respect and equality on campus, in the hopes that the school reaffirms its environment is free from sexualized violence.
This came as somewhat of a surprise to me. Nobody will question the inappropriateness of the incidents in question. But to label the entire school as suffering from a rape culture is inappropriate as well. Find any first year sociology student (and if you can't do that at Ottawa U, you are doing something wrong) and they will tell you that isolated incidents are not sufficient enough to cast such a wide net over a specific social group.
I went to the school for seven years (and the nice folks at National Student Loans would be happy to confirm that) and graduated last in 2011. Anybody who went there, or anybody who knows someone who went there, will tell you what the school is known for, and I would be confident in saying that a rape culture would not come back in too many polls.
Ottawa U isn't known for rape, it's known for RABASKA, the covert stress-test designed by psychology students that pretends to be a course registration system; It's known for $20 pizza from the cafeteria in the Uni-Centre; It's known for being the Canadian university with the most Shawarma restaurants within a 2 km radius; '90s rocker and jean jacket icon Roch Voisine went there, if you don't believe me, ask Alex Trebek (Trebek's moustache went to Ottawa U, Alex himself went to Carleton, I think, which explains why those students are always asking what a Gee-Gee is); It's known for a lovely character named Marc Kelly, who hacked his way into the school's email system to send out messages to students suggesting he had hidden "blinkie blinkies" all around the school.
It's known for F & S, perhaps the only bar/restaurant in this country that you don't want to leave at closing time because you don't want to miss the discounted breakfast window; It's known for English message to follow; There is a legal clinic that offers free legal services to area residents; It's known for underground walkways that don't really lead anywhere (word is that Jimmy Hoffa went there in 1975 looking for Tabaret Hall to register for his Masters in Public Administration).
I really can go on, but more importantly to me, it is a place where I decided (twice) to enrol to pursue my educational interests. I would not have felt comfortable tying myself to that sort of reputation.
While, like everybody else, I sit anxiously waiting to hear further details and wish to have these two sexual violence incidents addressed, I do take offence to the suggestion that the school has a "rape culture." Rob Ford smoked crack cocaine, battled alcohol abuse (all while in office) and has a brother (also a city Councillor) who is probably better suited to be a pro-wrestling manager. Nobody is saying that Toronto has a "crack culture."
The Leafs haven't touched a Stanley Cup in half a century, the Blue Jays haven't made the playoffs since Jackie Robinson entered the league (I may be wrong there) and the Raptors are still blaming Chris Bosh (a.k.a. the actual raptor) and Vince Carter for that franchise's failures, and nobody is saying Toronto has a "loser culture." It has never been OK to paint with such a broad brush. Given the severe consequences of having such a reputation, I think that before that label is handed out the task force needs to return some consistent findings.
While Ottawa U has its list of problems, which I am sure many other universities face, rape is not one of them. If you want to see what a rape culture looks like, watch Oz, or better yet observe what is coming out of the mouths of some extreme U.S. republican candidates these days. Think of it this way, they still haven't appointed a task force to evaluate tuition fees, just goes to show how serious they are taking these latest sexual violence allegations.
Please direct any hate mail to my @uottawa address, I get to keep that for life.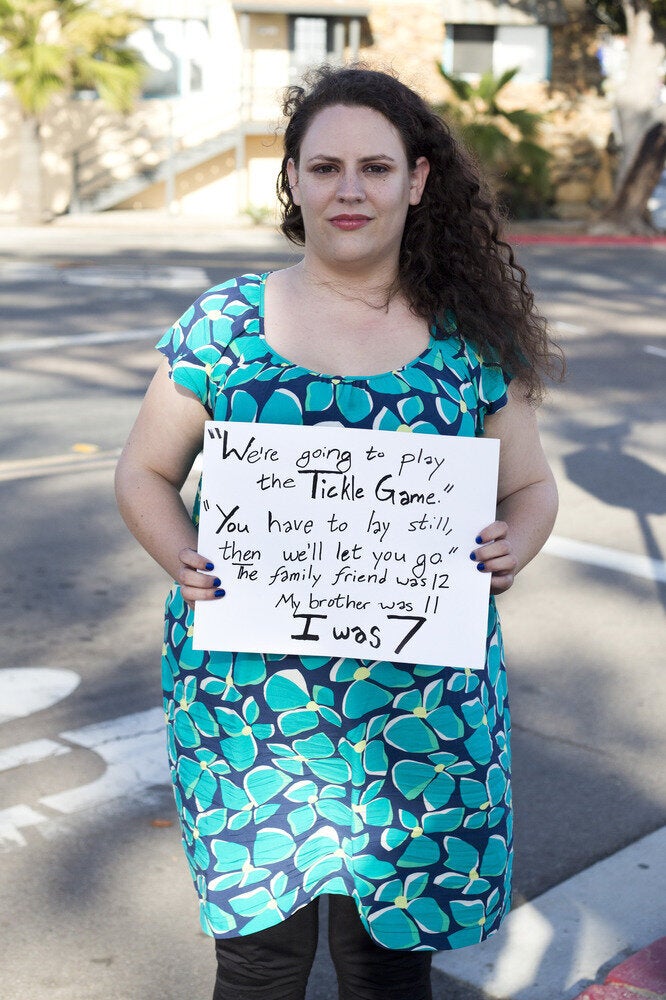 40 Powerful Images Of Surviving Sexual Assault