*This post was co-authored by Paula Kweskin, a human rights attorney and defender of humanitarian causes. She wrote and produced the documentary "Honor Diaries" that I featured in along with eight other remarkable women
Last Sunday, a group of students at the University of South Dakota planned to attend a screening of our film, Honor Diaries, a documentary focused on the abuses women face under the honor system.
The film follows the stories of nine women's rights activists -- of Christian, Sikh, and Muslim backgrounds -- as they tackle the taboo surrounding honor-based violence: murders in the name of honor, forced and early marriage, and female genital mutilation (FGM).
The film has won awards at multiple film festivals, been screened at the UK House of Commons, Amnesty International, and the UN in New York and Geneva, as well as hundreds of universities across the countries. But the students in South Dakota never got a chance to watch the film. They were not given the platform to explore its issues, celebrate its women, or become empowered by its message.
A professor at the university who supports the film called it "stealth repression" that the film screening was mysteriously canceled. Organizers of another Honor Diaries screening, scheduled for April 10 at the university, have been under steady attack and pressure to do the same. Fortunately, they are holding out and standing strong in the name of freedom of expression, human rights and women's empowerment.
We have been saddened -- though not surprised -- by attempts to silence legitimate conversation on women's rights.
Earlier this month, Leslee Udwin's film, India's Daughter, was banned by an Indian court. The film tells the story of the violent rape and death of Jyoti Singh, a 23-year-old woman who was attacked after going to the movies in Delhi. The story and its film have touched a nerve, forcing India to confront its epidemic of rape and brutality against women. An Indian court claims the film was banned because it "appear[s] to encourage and incite violence against women." Perhaps, though, it is more likely that India is not prepared to have tough conversations about women's rights in its country.
Is the U.S. following suit?
Both Honor Diaries and India's Daughter expose cultures and traditions which underpin violence against women. It is difficult, controversial and uncomfortable to have conversations in which cultural and religious practices are questioned and analyzed. FGM has been practiced in Africa since before Islam was a religion, but does that make it right? Fathers and mothers hope to ensure certain practices are carried on by their sons and daughters, but should they be allowed to marry them forcefully before they have reached puberty?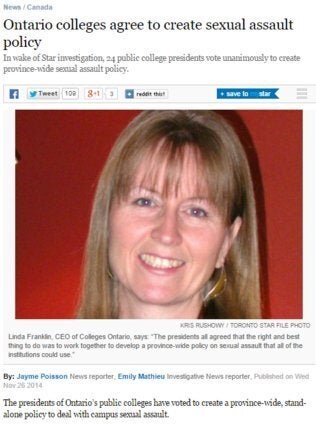 Violence Against Women In The News