While Canada's maternity leave is the envy of many moms (especially those south of the border), our overall parental leave policy is lacking one thing: time off specifically for dads.
Canada offers a maximum of 35 weeks of EI benefits to both parents after their baby is born (parental leave), but none of that time is specifically earmarked for dads. Another 17 weeks is specifically set aside for moms (maternity or pregnancy leave).
As a result, Canada ranks at the very bottom among Organization for Economic Cooperation and Development (OECD) countries for fathers' leave entitlements.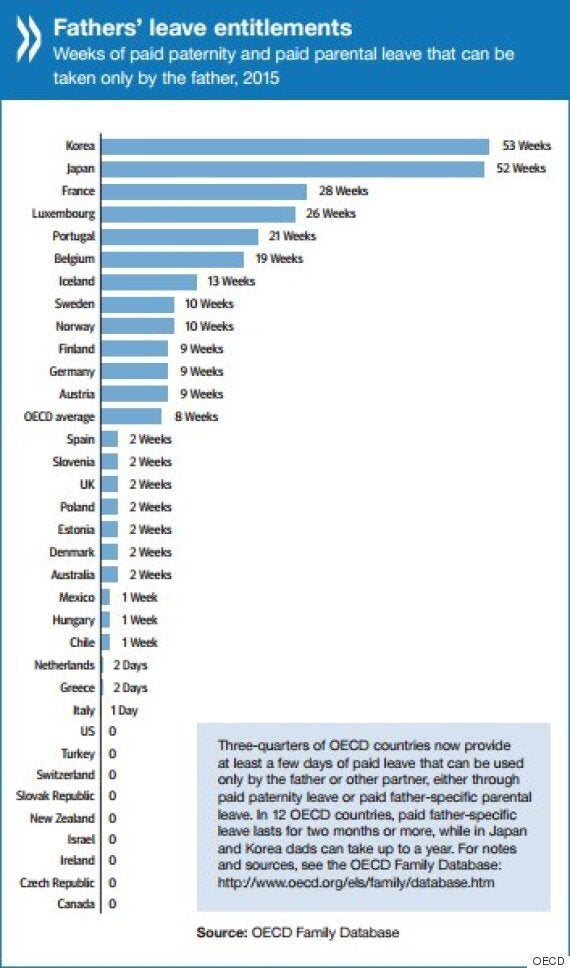 Korea is at the top of the list, where dads get a whopping 53 weeks of leave. And Japan is close behind with 52 weeks.
Canada isn't entirely mommy-centric, though. One Canadian province recognizes dads in its parental leave policies. Quebec fathers get five weeks to look after their little ones full time.
Some argue that Canada's lack of paternity leave is the reason why so few dads take leave after their children are born. In fact, only one in 10 fathers who are eligible take time off work.
Chantelle Krish, of the YWCA Metro Vancouver, told Huffington Post Canada that setting time aside specifically for dads is key. After Quebec introduced daddy quotas in 2006, the province saw a huge spike in the number of dads taking paternity leave.
Krish would like to see six months set aside for dads in Canada. "The objective is that this will shift gender roles to normalize equal shares of unpaid work at home such as cooking, cleaning and caring for children."
The OECD report agrees with Krish. "Providing father-specific leave seems to increase men's uptake of parental leave. In Iceland and Sweden, the 'daddy quota' has led to a doubling in the number of parental leave days taken by men."
The report goes on to say that setting time aside for dads has several benefits: "If a father decides to take leave it does not affect his partner's entitlement. Also, it legitimizes the idea of fathers taking parental leave, so easing potential objections from employers."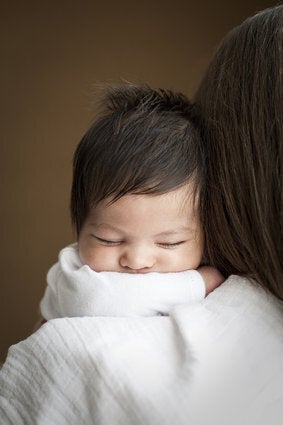 Top 10 Countries For Parental Leave Benefits