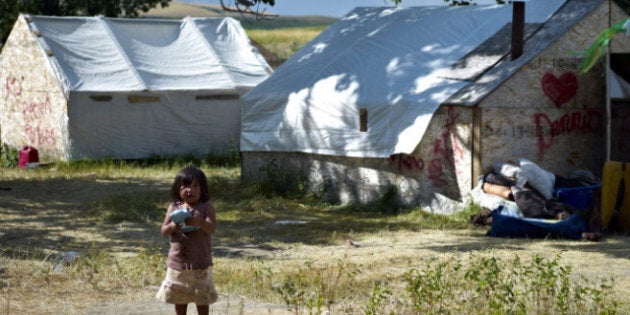 Though the focus of We Day organizers' Free the Children is primarily helping impoverished kids overseas, largely by building schools in places like Kenya, Martin wants to remind us about those who need help in our own backyard. "I have spent a lot of time in Africa. In fact, I just got in from North Africa late last night," he says. "I have been in Aboriginal communities in northern Canada that are far worse than anything I've seen in Africa. While we have a responsibility to the world, we also have a great responsibility at home."
Of course, the big difference between Africa and Canada is that African governments simply don't have the resources to give their populations the education they deserve, while Canada does and simply chooses not to spend money on Aboriginal children, according to Martin.
"It is absolute discrimination, it's wrong. I believe it's the moral issue of our time. Education — primary school and secondary school education — is a universal free good. It is contrary to the values that we talk about as Canadian to underfund it. And that's why, really, reaching out to all these young people, in the way that We Days do, is in my opinion building up a movement that will be impossible for any government to resist."
As Prime Minister, Martin helped negotiate the 2005 Kelowna Accord which aimed for the Federal government to spend a comparable amount per capita on Aboriginal education (among other services) as the provinces spend elsewhere. But it was abandoned by the Conservatives after Martin's government fell and, considering the Tory government's goal of $4 billion in annual spending cuts, may not be back on the table any time soon. But Martin, who as finance minister enacted considerable social service cuts himself while balancing the budget, says that the current economic crisis is "no excuse."
"This issue's too important to be partisan. I just think it's unequivocally clear that what is happening is morally wrong and the stronger the Canadian voice, and especially the stronger the Canadian voice from young people, the greater the chances are that this will be rectified," he says. "I understand the need to deal with deficits. But I can tell you that if you take away the opportunity for a six year old to learn how to read, a seven year old to learn how to write, an eight year old the basics of mathematics, those young students will never get that back. The fact is that you can delay some spending but you cannot delay a young person's life and a young person's education."
Martin first became involved with We Day in 2009 when he was asked by Free the Children's co-founders, Marc and Craig Kielburger, to be a speaker at the Toronto event. "There were 16,000 students and the reaction was just terrific. I'm not sure if it was the reaction to me: I suspect it was the fact that the Jonas Brothers were about to come on after," he quips. But seeing so many kids eager to change the world had a great impact on him, enough that he now sees Canada's youth as the best way to push the government into treating all young Canadians fairly.
"What the Kielburgers have been able to do so magnificently is to really mobilize [young people], to give them the movement and the opportunity to express themselves and then go out and do something about it. I think that message to get across to all of the students who will be there on We Day, and all of the students we talk to, is that we've got to do it together. This isn't a question of Aboriginal Canadians or non-Aboriginal Canadians.
"Any time that somebody within Canada carries on with any kind of discrimination, young Canadians and all of us —
no matter how old you are — have to stand up and say, 'That is not our way. Those are not Canadian values. We are going to do what's right.' "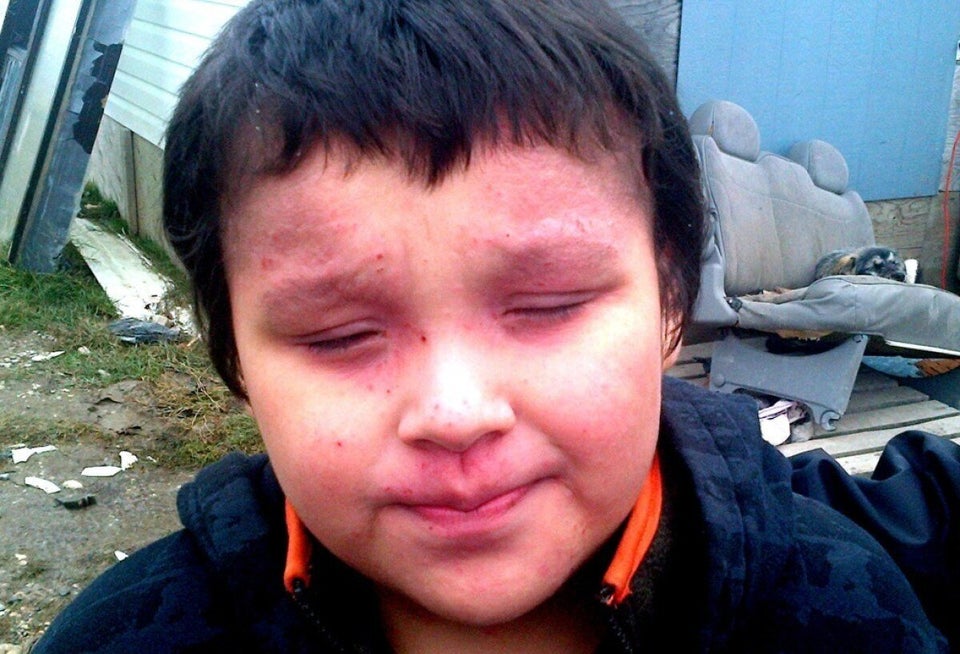 Attawapiskat Emergency