After his win, the 30-year-old was met by Paulina and their son Tatum, who was born in January. Paulina greeted her fiancé with a sweet kiss while holding their newborn in her arms and her mom Janet Gretzky caught the adorable moment on Instagram:
"It's just unbelievable," Paulina said to reporters after his win. "Dustin's the best dad, he's my best friend. He's been so supportive with me and we're just there for each other. I couldn't be happier for him."
Dustin had nothing but amazing words for his family too, telling the press that seeing his family after his victory was, "the best part of the day for sure."
He continued to talk about how his life has changed since welcoming his first-born barely two months ago: "It's hard to describe, but just from the first day he's born, your perspective on life completely changes. Things that were important aren't important anymore. He's kind of the only thing that's really important, and being there for him and being a role model for him."
Little Tatum is already well on his way to following in his dad's footsteps. On Monday, Paulina posted an Instagram pic of her wee one wearing an adorable onesie that read, "My daddy golfs better than your daddy."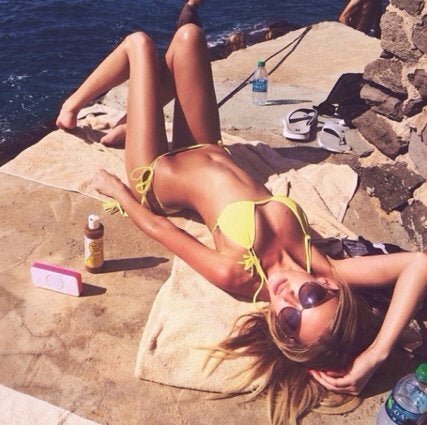 Paulina Gretzky's Best Moments Of 2014