We don't know her due date but Paulina Gretzky looked ready to pop at her baby shower!
On Sunday, Dec. 7, the 25-year-old mom-to-be, who's pregnant with her first child, gathered her friends and family for a fun day at her parents' home in California.
For the special occasion, Paulina got all dolled up in nude strappy sandals and a gorgeous red mini-dress that showed off her baby bump and lean legs.
Paulina posed with some of her closest gal pals, including bestie Sam Maddox, and posted a pic of the glamourous group on Instagram.
Wayne Gretzky's daughter also shared a photo of her with fiancé/baby daddy Dustin Johnson, who had a big grin on his face.
The Golf Digest cover gal captioned the pic, "Baby shower with the love of my life ❤️ @djohnsonpga (make up by @justinlamonte)."
For the entertainment portion of the shower, musician Kelley James serenaded the group.
If Paulina has taught us anything, it's that she will for sure have a stylish kid.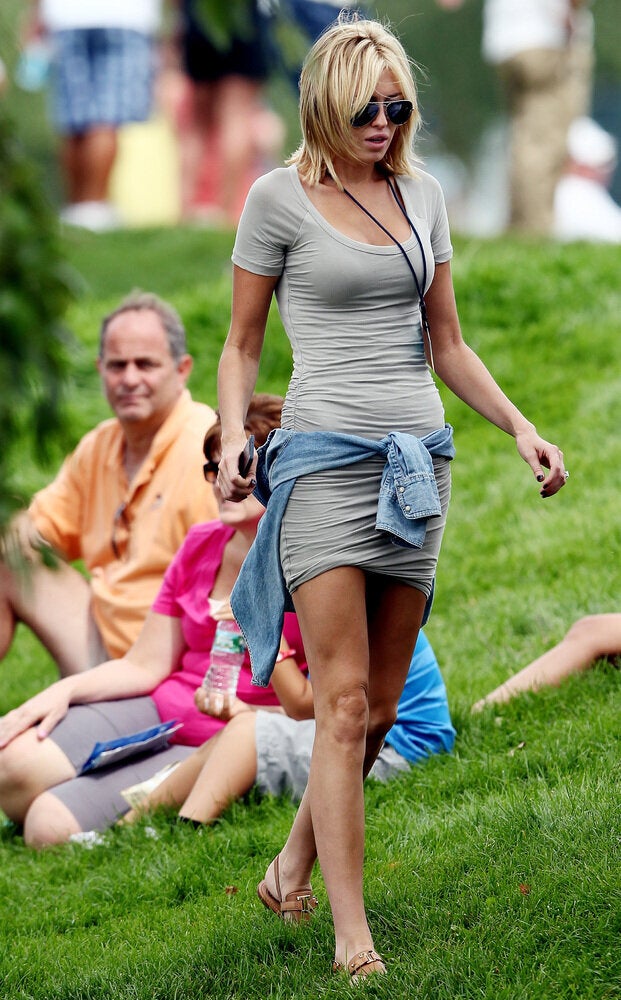 Paulina Gretzky
Popular in the Community