The 26-year-old beauty posted a new Instagram pic on Thursday in which she's holding on to baby Tatum while wearing an all-black sporty chic ensemble.
Sporting a hat, sunglasses, a short skirt and dry-fit zip-up, the daughter of Wayne Gretzky looks like the picture of athleisure perfection (with an added dose of cleavage, natch). Of course, she dressed her son in an appropriately sporty ensemble as well -- a white onesie with the word "Caddie" printed on the back (a nod to Gretzky's pro-golfer fiance and baby daddy Dustin Johnson).
The socialite even went so far as matching her green leather purse to the words on her baby's onesie.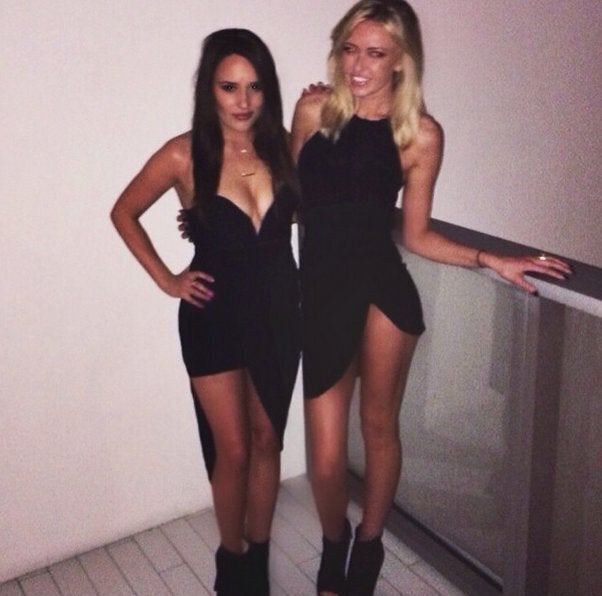 Paulina Gretzky's Club Dresses