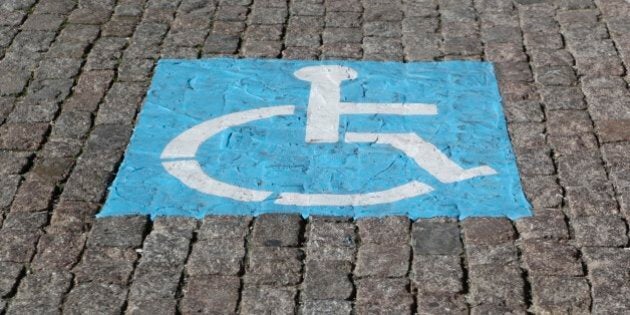 In 2005, the Province of Ontario enacted the Accessibility for Ontarians with Disabilities Act. The goal of this act was to make Ontario fully accessible and inclusive to Persons with Disabilities (PwD) by 2025. This is an important piece of legislation, insofar as it recognizes PwD are an integral part to our social fabric in Ontario. Moreover, the AODA recognizes that more must be done, which is invariably a great start.
Unfortunately, with almost 10 years passed since its enactment, many Ontarians with disabilities (myself included) see the AODA as something the province wanted to do, but didn't quite know how to achieve. This has become quite evident to anyone living with a disability, and that is where I would like to begin the discussion.
The thing that is missing from the AODA (in my opinion) is the lived experience of Ontarians with disabilities. The province has enacted this legislation in an attempt to support people with disabilities, but it has failed to recognize that the majority of Ontarians do not have the lived experience of disability (yet), and it is still something that many people are uncertain how to approach.
Indeed, there are training sessions around the AODA, but in all the ones that I have been invited to attend (I do Consultancy work as a Disability Awareness Consultant -- don't worry, there will be a shameless plug at the end), there was a member of the Ontario government present, simply rattling off definitions and standards from a PowerPoint. What I think would be far more effective is to have a person with a disability, who is affected by inaccessible spaces talk about the emotional and social impact that this has on them.
Moreover, in order for accessibility in Ontario to be a reality in 2025, we need to realize and address the fact that people are scared of disability -- it makes people uncomfortable because it forces many of us to face our own mortality. For instance, we can have all these standards requiring elevators, push buttons and ramps for people to enter businesses, but they will all be for naught if the shop owners are afraid to talk to us.
As someone in Ontario with an extremely visible disability wherein I require a wheelchair, I face this type of fear and unawareness on a daily basis. It isn't so much that the businesses don't want to become accessible, it's that they need to understand that accessibility means awareness too, but they need to be given the tools to become fully aware and Ontarians with disabilities can provide them that through a discussion on what disability means to them in real-time.
The Ontario government needs to use the lived experience of PwD in real life to make this Act actually happen. There are so many PwD in Ontario scrambling for jobs, and this is one that they can do quite easily. By being a true part of the process and sitting down discussing disability in all its uncomfortable honesty with businesses, transit operators and everyday people, PwD may help to allay the uncertainties that many have around disability. We have 10 years left until this promise is supposed to be a reality: it's time that the government see that we hold the key to success because we can make the realities of disability accessible to Ontario.
Andrew Morrison-Gurza is a Disability Awareness Consultant. He blogs, lectures and holds workshops on the lived experience of disability. You can find out more of his work and book him for speaking opportunities at: www.andrewmorrisongurza.com