A pig's head wrapped in cellophane and ribbons was found outside a mosque in Quebec early Sunday.
The Islamic Cultural Centre in Quebec City posted on its Facebook page two photos of the pig's head, which was accompanied by a card reading "bon appétit."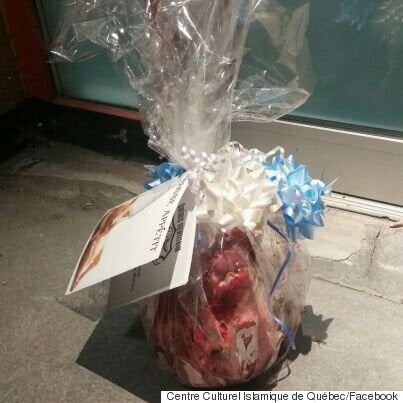 The Islamic Cultural Centre in Quebec City shared photos of the pig's head on Facebook. (Centre Culturel Islamique de Québec/Facebook)
"It is a waste of time, money and energy. We have high-definition cameras. We will certainly find the person who did this," Mohamed Yangui, the centre's president, told CBC News.
Eating pork is prohibited in Islam. The "gift" arrived as Muslims around the world are currently observing the holy month of Ramadan.
"We love everyone. We have no problem with anyone and we respect people. We hope it's mutual. And we are always here to give the image of the good Muslim to all Quebecers," Yangui said.
Quebec City police are investigating the incident, according to CTV News.
Mosques previously targeted
This isn't the first time mosques in Quebec have been targets of vandalism.
In 2012, someone unsuccessfully tried to set two cars on fire in the parking lot of the Outaouais Islamic Centre in Gatineau.
The following year, police launched an investigation after a mosque in the Saguenay region was splashed with what may have been pig's blood.
In 2014, vandals put stickers saying "Islam out of my country" on the front doors of three mosques in Quebec City.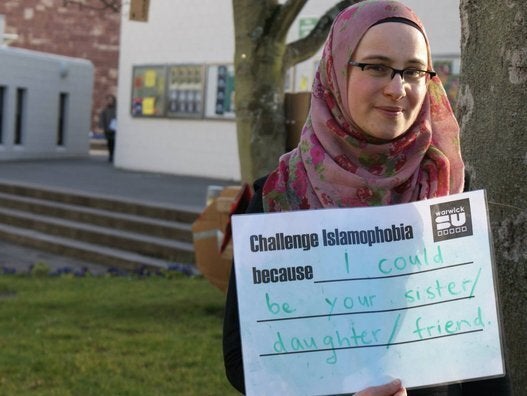 24 Reasons To Challenge Islamophobia