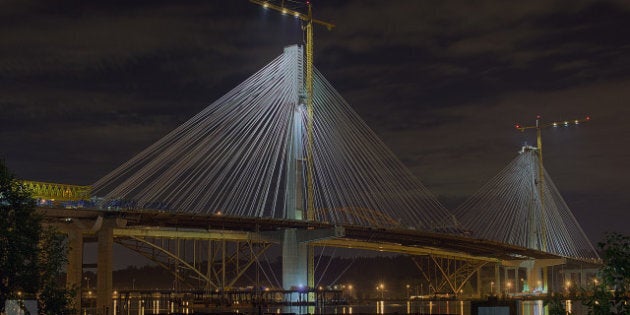 Drivers of passenger cars will pay $1.50 to cross the new Port Mann Bridge when tolling starts this December, a rate 50 per cent less than originally planned.
However, the reduced toll is only available for the span's first year, announced B.C. Transportation and Infrastructure Minister Mary Polak on Wednesday. She unveiled a discount plan for drivers who register for a windshield decal and tolling account.
People who register by Feb. 28, 2013 will be guaranteed the $1.50 rate. Those who sign up before Nov. 30 will receive a $30 credit on their account, equivalent to 20 free trips for passenger vehicles, said Polak in a press release.
The world's widest bridge will open to traffic in December on eight of the 10 lanes. The Port Mann connects Coquitlam and Surrey, described by the province as "the worst traffic bottleneck in British Columbia."
Originally, the province was going to charge $3 each way on the Port Mann, or as much as $1,500 a year for daily commuters. Drivers of larger vehicles would have been charged more as well.
NDP Transportation critic Harry Bains told CBC News it's no accident the toll cuts will take effect just before the May provincial vote, when the unpopular tolls are expected to be a big election issue.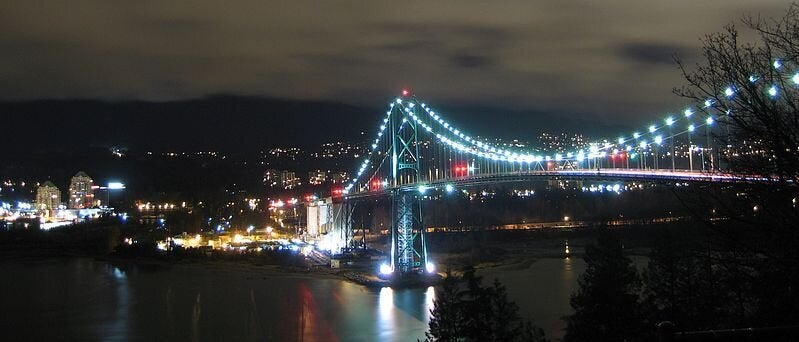 B.C. Bridges
Popular in the Community