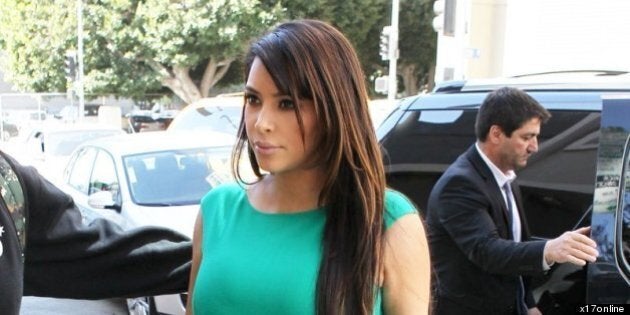 We have to wonder: Is it easier for Kim Kardashian to get into a tight dress or get out of it?
Green is an odd choice of colour but props to Kim for making it work! (We think boyfriend Kanye West would approve too).
It seems like the 32-year-old is finally getting more comfortable with her changing body, despite unnecessary and hurtful criticism over her weight gain. Sister Khloe told E! News, "She's really great, I think she's finally feeling great about her pregnancy."
With only three months left to go in her pregnancy, Kim has been keeping busy. The reality TV starlet and Kanye have been spotted in Paris, France, checking out maternity wards.
This begs the question: Are the Kardashians moving overseas??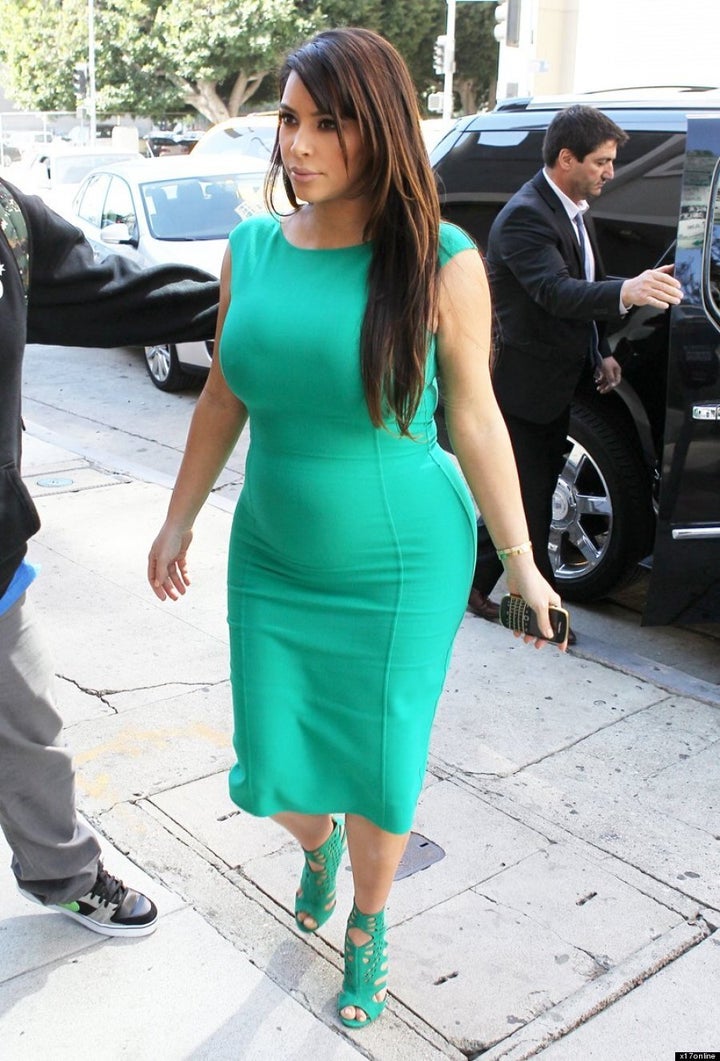 For reference, see Kim's previous maternity ensembles: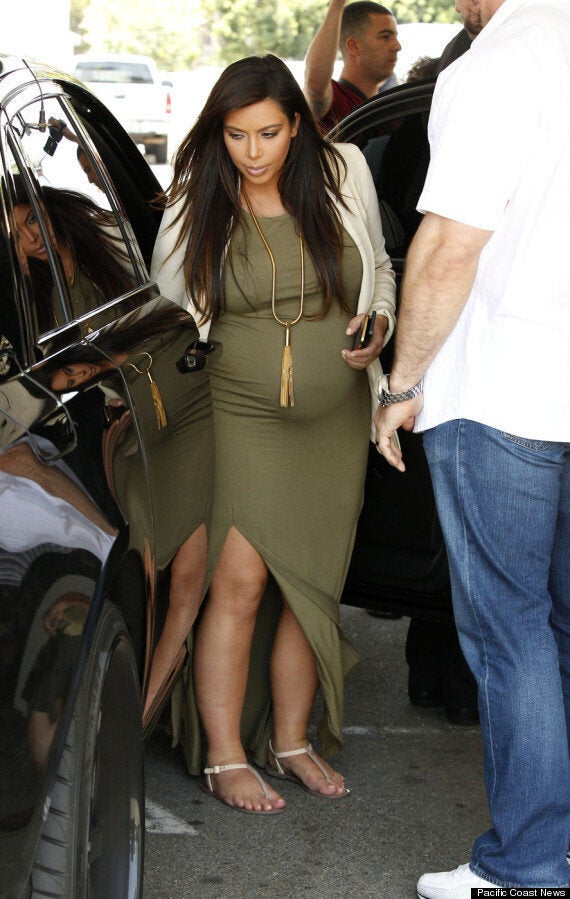 Kim Kardashian's Maternity Style