It's been a rough few weeks for Ford Nation. So in an attempt to lift the spirits of the embattled mayor's supporters, a pro-Rob Ford billboard was raised in its heartland to trumpet his fiscal credibility.
Too bad for the unfortunate typo in the word "responsiblity."
Spotted by Toronto writer Jude MacDonald on Friday, the billboard, located on top of an Etobicoke indoor playground and party centre at 16 Elizabeth Blvd., is owned by WJWSmedia.com, according to its website. The same company also ran a "FORD TOUGH" ad during the mayor's election campaign in 2010.
It remains unknown who paid for the Ford endorsement or who designed it—complete with the city's logo.
"We are aware of the billboard at Gardiner and Islington and are addressing the unauthorized use of the Toronto logo," said the city's strategic communications team on Twitter Friday evening.
Take a look at the brutal typo yourself.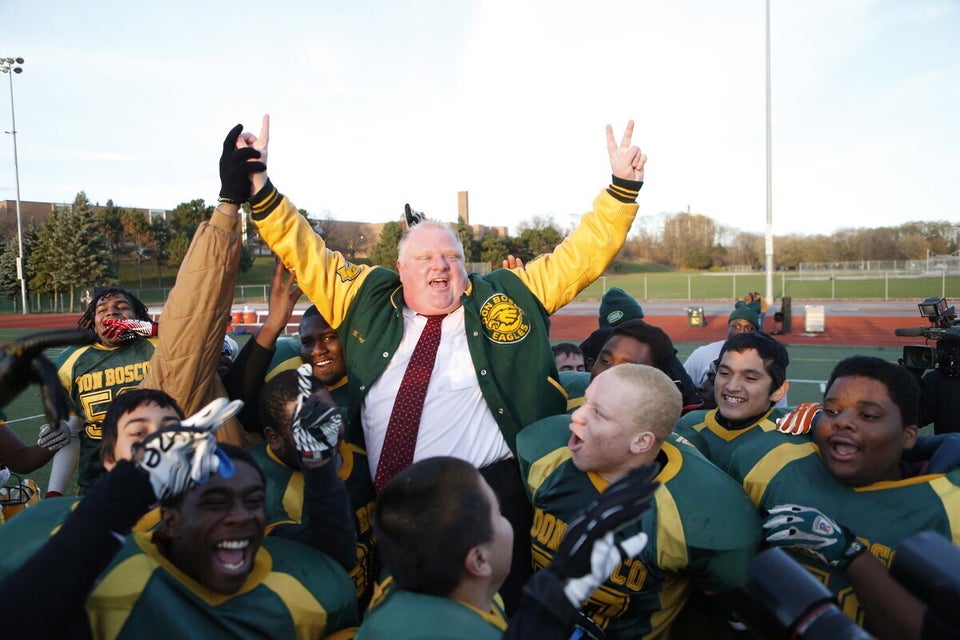 Rob Ford's Evolution: A Look Back At The Toronto Mayor's Career (PHOTOS)
Popular in the Community