Exam periods are stressful times, and what better way to unwind than petting an adorable puppy in between study sessions?
And that's exactly the thinking at UBC and SFU, where students are being offered a chance to de-stress by playing with dogs.
The UBC Wellness Centre's Paws for Health program has been running since the summer, and has two more Wednesday sessions left, before it resumes next semester. UBC students can sign up to spend around ten minutes snuggling and playing with Jasmine, a three-year-old cockapoo, at the Irving K. Barber Learning Centre.
"There is such a thing as pet therapy and what it does is it helps students manage acute stress," Melissa Leung, an outreach assistant, told The Ubyssey.
"It's a short term relief from a tough day or a tough week."
The Wellness Centre believes that playing with a puppy can reduce stress, lower blood pressure and reduce feelings of loneliness, and that achieving these health benefits can make it easier for students to enjoy the university experience.
Meanwhile, SFU Health and Counselling Services is partnering with the Pacific Assistance Dogs Society (PADS) to bring in puppies that are being trained as service dogs, said a university news release.
Students will have a chance to cuddle up with the pups at the Burnaby campus' Convocation Mall from 2 p.m. to 4 p.m. today (Dec. 2) and again tomorrow, from 11 a.m. to 2 p.m. at SFU Surrey's third level.
Organizers will limit the amount of time that students can spend in the puppy area and spots are available on a first-come, first-serve basis.
This is the second year that SFU has made dog therapy available for students after a Belgian shepherd named Maya was brought in during the 2012 winter exam period.
Dalhousie University in Halifax also hosted an immensely popular puppy room last year, as the student union fielded several calls from people looking for a quick, cute break from the books.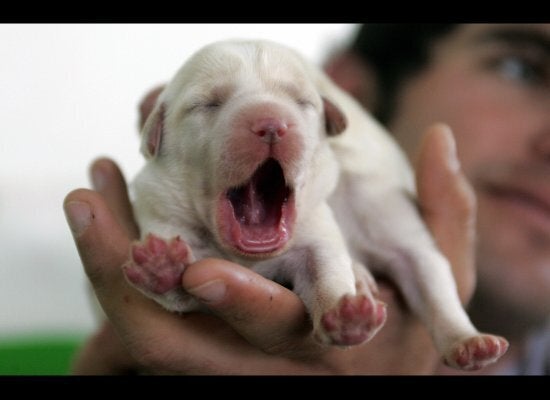 Puppies