Some stands were remarkably empty on day one of the Rio Olympics on Saturday.
In some cases, fans missed rounds altogether. Rio resident Natalia Carvalho wanted to see Brazilian gymnast Arthur Zanetti, but didn't make it inside the stadium until after his rings presentation was over, Reuters reports.
One Manitoba family told CBC News they'd dealt with traffic problems, switched from a taxi to a bus, and went through security only to be corralled in another lineup to get inside the gymnastics venue. The family spoke to the broadcaster outside the venue, nearly one hour after the event started.
"We apologize to everyone who's standing in the sun in line outside the venues," Olympic spokesperson Mario Andrada told The Associated Press. "We obviously need to upgrade that part of the game."
"There are problems at every games particularly at the beginning. They get sorted out, these will be sorted out," said spokesperson Mark Adams continued.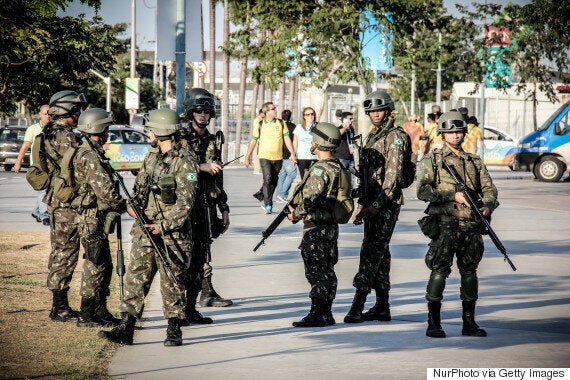 Military personnel assisted in security patrolling the Olympic venues. Pictured here before the opening ceremony. (Photo: Getty Images)
Despite measures to speed up the security process, many spectators continued to miss events.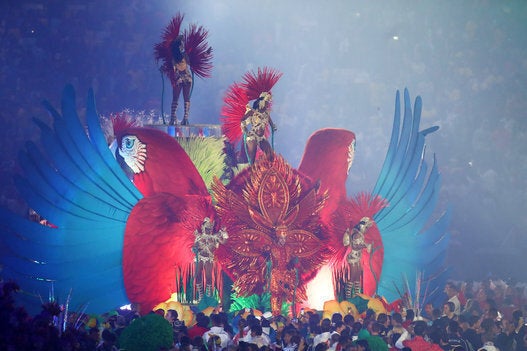 Mesmerizing Photos From Rio Olympics 2016