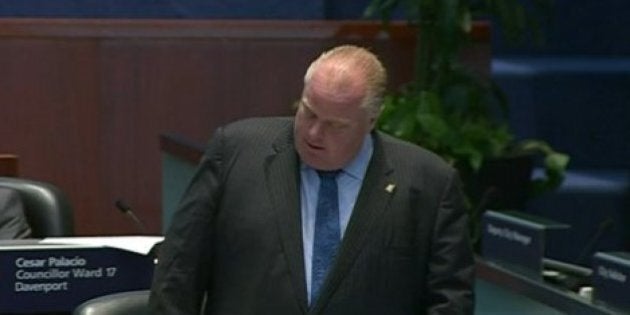 In what could turn out to be his last council meeting as Toronto mayor, Rob Ford fought back tears while thanking both his brother for standing with him and the deputy mayor for taking on his workload during some "challenging" times.
The controversial leader of Canada's largest city also admitted that his behaviour embarrassed council.
Rob Ford thanked fellow councillors for their service Thursday, particularly those who won't be running again in October. He also lauded Norm Kelly, who assumed most of the mayor's powers last year.
"I know I put this council through some challenges. I know I embarrassed council," Rob Ford said, his voice cracking. "I want to thank, sincerely, the deputy mayor for taking on the reins."
The mayor's remarks represent a big shift from his speech after most of his powers were stripped by council last November — a move he described at the time as a "coup d'etat" and compared to Iraq's invasion of Kuwait in 1991.
Rob Ford became most emotional, though, when he thanked his brother Doug Ford, whom he calls "Jones." Doug Ford will not be running again in Ward 2, but his nephew Michael Ford is hoping to take his spot.
Doug Ford told council earlier Thursday that Rob described serving on council as a part-time job when he was trying to convince Doug to run in 2010.
"Jones… Councillor Ford. I did mislead you," Rob Ford said Thursday. "I did coerce you. I had to do something to get you into the seat. I appreciate you having my back 24/7. It's been a challenge. And I really want to thank you for being my best friend."
The mayor also dropped a hint that his brother's political career may not be finished.
"And all I can say is… Queen's Park, you have no idea what's coming up to you next."
And, much like he did in December, Rob Ford cut a rug in council chambers during a performance from a reggae singer. The Toronto Sun's Don Peat captured the moment on video.
Doug Ford has long been interested in running for the Ontario Progressive Conservatives. He announced in February that he would not run for the Tories in the provincial election last spring in order to focus on his brother's re-election campaign.
After the PCs were defeated by Kathleen Wynne's Ontario Liberals in June, Doug Ford told reporters the party needed to change its philosophy to appeal more to populists. He said that he'd give the PCs an "enema from top to bottom" if he were leader.
When asked if he would run for the PC leadership, Doug Ford said at the time only that the "door's always open."
Meanwhile, a new poll from Forum Research suggests Rob Ford is gaining ground on John Tory in the mayoral race, with Olivia Chow now firmly sitting in third.
"It looks like Rob Ford is on the comeback trail, and although John Tory still has the lead, it is narrowing," said Forum president Lorne Bozinoff in a release.
The survey was published on the same day documents were released by the Toronto Catholic school board detailing allegations that, as coach of the Don Bosco high school football team, Ford threatened a teacher, showed up inebriated to a practice, and made players roll around in goose "scat."
Toronto voters head to the polls on Oct. 27.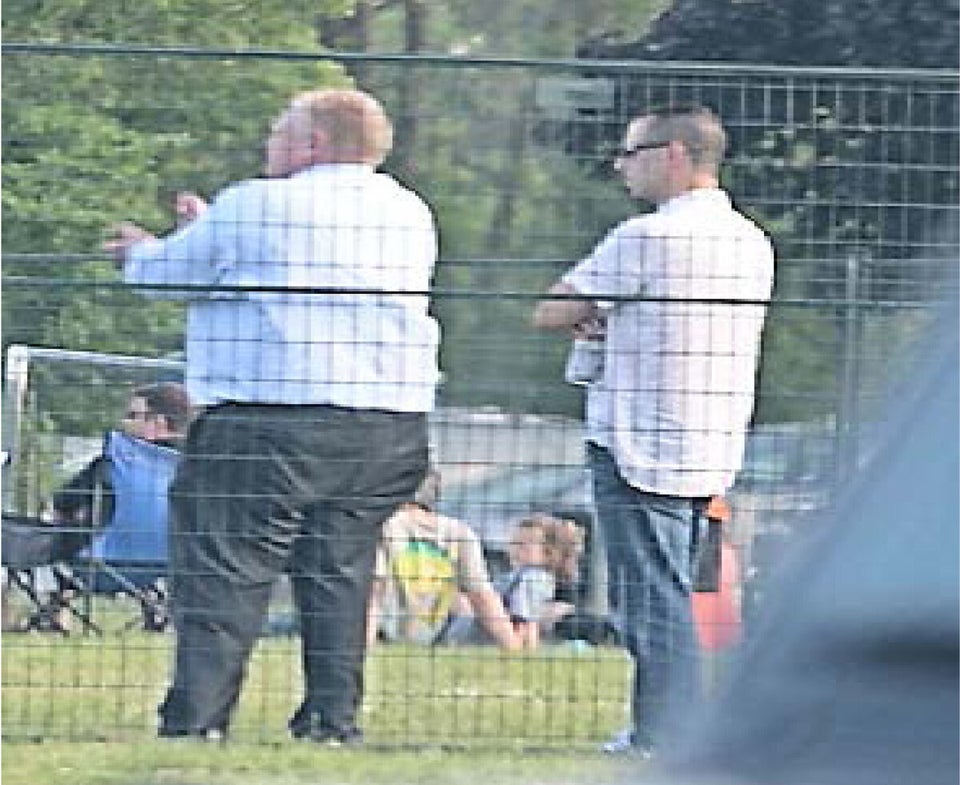 Police Surveillance Of Rob Ford