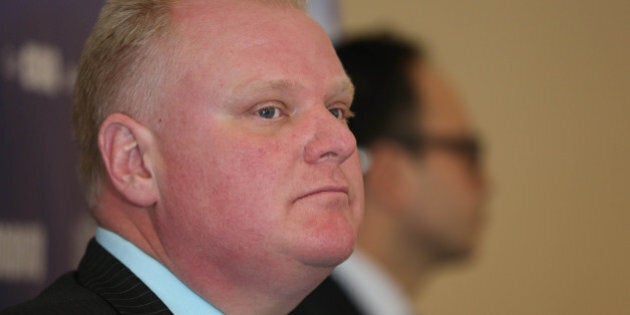 Toronto Mayor Rob Ford was visited by two uniformed police officers in his office Friday afternoon, sparking a flurry among reporters at City Hall.
2 Toronto Police officers in uniform went in the back door of Mayor Rob Ford's office - they were met by a mayor's office staffer #TOpoli

— Don Peat (@reporterdonpeat) February 7, 2014
We don't yet know why 2 uniformed police officers are in Mayor's office. Brought in by Ford staffer.

— Jamie Strashin (@StrashinCBC) February 7, 2014
But the speculation was quickly put to rest by the mayor's press secretary, who informed journalists that police wanted to talk to the mayor about a threat to his safety.
Mayor's press secretary says police called to Mayor's because of potential threat against mayor and his family.

— Katie Simpson (@KatieSimpson24) February 7, 2014
The mayor's office hasn't offered any particulars on the nature of the threat.
Ford had already spent much of Friday at the centre of controversy. This time around, it's because of his request to remove a Pride flag that's been raised at city hall for the duration of the Sochi Olympics.
Ford told reporters he wants a Canadian flag raised instead.
"This is about the Olympics, this is about being patriotic to your country," he said. "This is not about somebody's sexual preference."
When told the gesture was meant to protest anti-gay laws in Russia, Ford replied: "Let Russia do what they want. We're Canadians here.''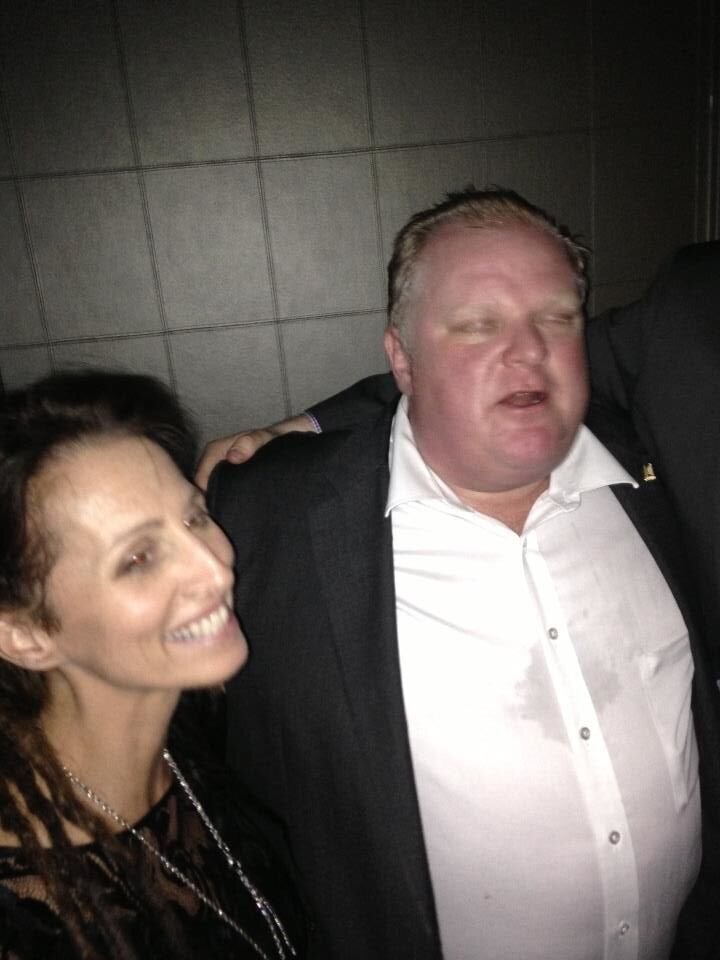 Rob Ford's Greatest Gaffes