One of Canada's largest telecom companies is cutting 200 jobs, accounting for four per cent of its workforce, according to a memo to staff on Monday.
Rogers Media cited reasons including, "significant pressures from a softening advertising market, fierce competition from global players, and shifting audience consumption habits."
Rogers said the cuts will affect "conventional TV, radio, publishing, and back-office positions."
The memo did not identify specific people, programs, publications or locations affected.
Last week, Postmedia — Canada's largest newspaper chain — also announced job cuts, laying off 90 journalists across the country.
With files from the Canadian Press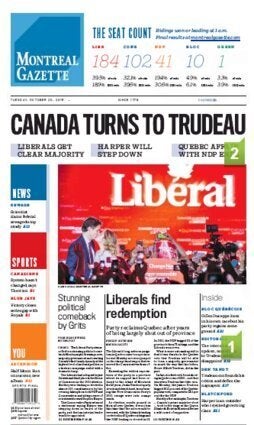 Trudeau Newspaper Front Pages
Popular in the Community