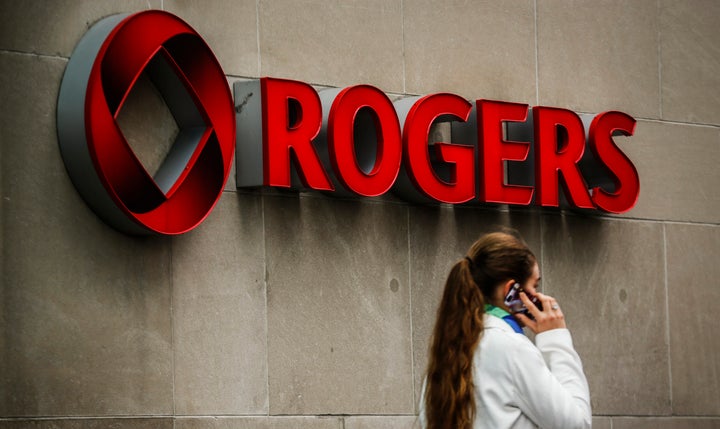 MONTREAL ― Sometimes, too much success can come off as failure.
Just ask the execs at Rogers Communications, who on Wednesday saw their company's stock price drop more than six per cent after they revised downwards their outlook for revenue for the year.
Shares were trading at $62.25 on the Toronto stock exchange at mid-day Wednesday, down 6.24 per cent from Tuesday, and helping to drag down the S&P/TSX stock index.
Watch: Here's why Canadians' wireless bills are so insanely high. Story continues below.
One million subscribers have shifted to the Infinite brand since launch, the company said in a press release ― three times as many as they had been expecting by this point. Data usage is up 50 per cent since launch.
The downside is that revenue for the third quarter declined by 0.4 per cent, despite an increase of more than 100,000 new subscribers. It's expecting revenue for the year to range between -1 per cent and one per cent growth, down from an earlier growth forecast of three to five per cent.
"The short-term impact from overage revenue declines was too much to offset," explained Desjardins analyst Maher Yaghi in a client note.
Even though Rogers shares are undervalued compared to its competitors, "given the precipitous drop in earnings growth, it could take investors a few quarters to regain confidence in the medium-term outlook," Yaghi added.
Investors will be watching to see whether something similar is taking place at Rogers' competitors, Bell and Telus, both of whom are now offering unlimited data plans starting at $75 a month and haven't yet reported third-quarter earnings.