We all must have been distracted by our made-in-China toys when the shipping container they arrived in became hot sustainable real estate themselves.
Construction got underway Friday in downtown Vancouver for Canada's first social housing project made of — shipping containers. It's part of a city initiative to provide more social housing by 2015.
Prefabricated building options (containers, off-site manufactured homes) are top of mind as Vancouver plans to maximize the use of temporarily vacant city lots while more permanent housing permits wait to be approved.
Partnered with Atria Women's Resource Society, a non-profit group, the city is hoping people living in Downtown Eastside shelters and low-rent hotels will move into the container homes.
Women age 55 and over will occupy half of the project's 12 units after construction wraps up in spring 2013.
Each 320-sq. foot unit will cost $85,000 to build, according to The Vancouver Sun. A kitchen, private bathroom and in-suite laundry will be included in each module.
Used containers have typically logged over 10 years of international service, whereas new containers have only been on a one-way trip from Asia (where they're made) to their destination.
For the curious, used containers can fetch upwards of $3,500 on eBay (if your seller is legit and the bidding is right). For the prospective homebuyer, a cool $698,000 will net you a 2,000-sq. foot Victoria family house made from eight shipping containers.
(Story continues after photo gallery)
LOOK: Could you call any of these shipping containers houses home?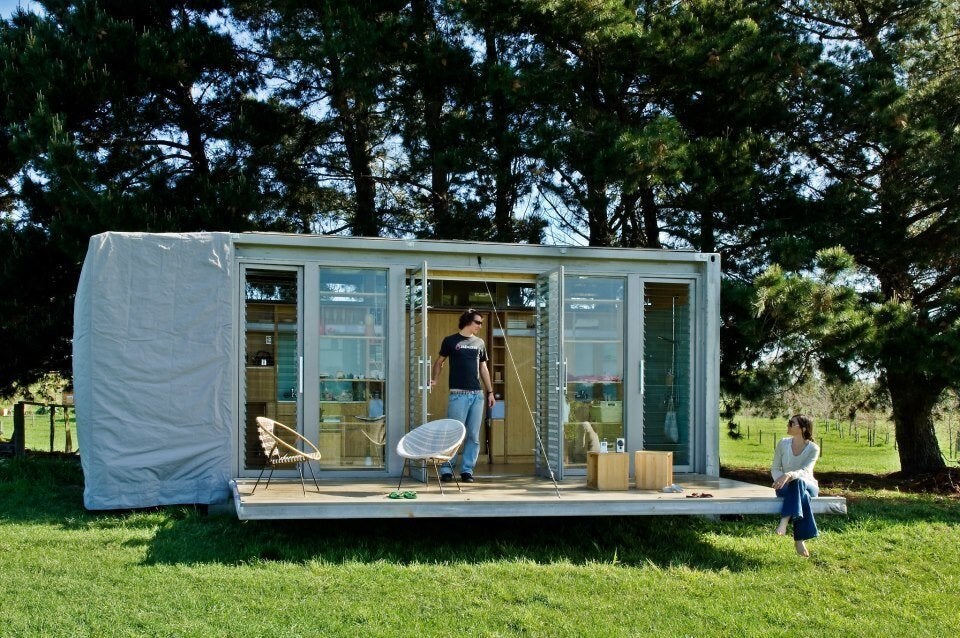 Shipping Container Homes, Buildings
Modelled after similar international container-house housing projects, Vancouver's sustainable social housing project is not new.
In New York City, Mayor Michael Bloomberg has been quietly working on plans with the city's Office of Emergency Management to build shipping container disaster-relief housing, reports The New York Observer.
In the Netherlands, thousands of Amsterdam students live in Project Keetwonen, billed as the "biggest container city in the world." Each dorm is outfitted with its own kitchen, bathroom and balcony.
But it's hard to shake a shipping container's old transient ways: Amsterdam's stackable city is scheduled to be moved box-by-box in 2016.
With files from the Canadian Press