Some popular household items could fall under a proposed federal ban on single-use plastic products.
The federal government is looking at ways to reduce plastic waste in a bid to protect the environment. Less than 10 per cent of the plastic used in Canada gets recycled, according to the government, and it's a problem that presents a "global challenge that requires immediate action."
"Canadians will throw away an estimated $11 billion worth of plastic materials each year by 2030," the government statement said. "We've reached a defining moment, and this is a problem we simply can't afford to ignore."
In March, the European Union announced it would moved forward with a plan to ban products where "alternatives exist on the market." These items included cotton bud sticks, cutlery, plates, straws, stirrers, sticks for balloons, polystyrene containers and oxo-degradable plastics, which are what plastic shopping bags are made of. There are also efforts to tackle the plastic waste associated with fishing.
The full list of items that will be banned in Canada has not yet been released, but the prime minister said those decisions will be based on scientific evidence. It's also not yet clear how the government will define single-use plastics. Trudeau acknowledged it will be up to the companies that produce these products to be responsible for them.
Here is a list of some of the products that could be banned in Canada.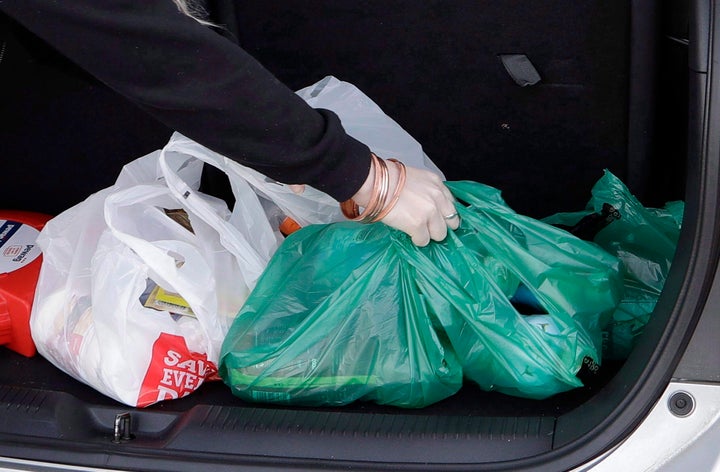 Plastic bags
These containers are used all over the planet, and there is plenty of evidence for it. Some parts of the country have banned them, while others have imposed fees for using them. However, the best option for the environment may be to bring your own reusable bag, made of paper or plant-based products, such as cotton or jute.
Plastic cutlery, plates and cups
Hosting an event can be hard work, which is why so many people prefer to spend a few bucks on plastic knives, forks, spoons, plates and cups for their functions. It may be easier in the short term, but there are long-term consequences for the environment. The more eco-friendly option is to go with silverware and reusable plates and cups.
Plastic straws
These products were one of the early targets in the fight against plastic pollution, and there are already efforts being made by some companies in Canada to shift away from using these products. Paper straws serve as a viable alternative. There are also stainless steel, glass, bamboo and other variations available for sale in stores and online.
Plastic wrap
Sandwich bags are staples in many Canadian households, but that soon could change. It might be best to bring a lunch to school or work in a reusable storage container to minimize waste. There are also types of parchment paper and aluminum foil that can be composted or recycled.
Plastic water bottles
In a developed country like Canada, tap water is generally safe to drink in most places. Filling up from the tap using a reusable glass, metal, ceramic or plant-based plastic is a good alternative for the convenience of a plastic water bottle. Carton boxes of water are also available, but it's best to find a version that is recyclable.
Plastic six-pack rings
These products are commonly made with a form of plastic that can't be recycled, which is why they're usually thrown in the trash. Some companies have developed biodegradable options as a replacement. Another option would be to use a cardboard box to carry items, or bring your own reusable bag.
Plastic cotton buds
Polystyrene containers