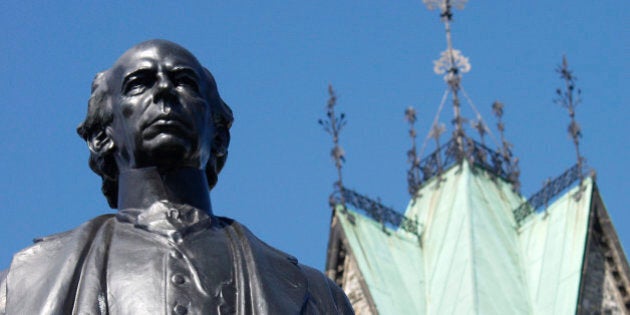 November of this year will mark the 175th birthday of Canada's first French-Canadian Prime Minister Sir Wilfrid Laurier. Commemorations are already underway with the Macdonald-Laurier Institute celebrating his life and legacy with a dinner on February 24th at the Canadian Museum of History.
Holding a number of political records Laurier might be described as the "Rocket Richard" of Canadian politics (or better yet Wayne Gretsky). He shares the record for the most consecutive federal elections won (four), and his 15-year tenure remains the longest unbroken term of office among prime ministers. His nearly 45 years (1874-1919) of service in the House of Commons is a record as is his near 32 years as the longest-serving leader of a major Canadian political party.
In perhaps his most quoted passage, Laurier predicted that the 20th century would belong to Canada. At the end of the 20th century, when Canada received the number one ranking in the United Nations Human Development Index, Liberal Prime Minister Jean Chretien proudly boasted that Laurier's forecast proved true. Undoubtedly many patriotic Canadians happily concurred (in 2014, Canada stood ninth in the same UN rankings).
In the aftermath of the 2015 election, Prime Minister Justin Trudeau borrowed another popular passage from Laurier's repertoire when referring to the "sunny ways." In this case Trudeau's "positive politics" was equated with the "sunny way" of doing politics. From the late 19th century on, Laurier's sunny ways emerged as a euphemism for finding the political middle ground or compromise when addressing complex issues. The specific compromise in question was on the thorny issue of Catholic and French language education in Manitoba. In March 1890, the province's Liberal Premier Thomas Greenway abolished public funding of Catholic schools.
Laurier urged the Manitoba government to be more generous towards its minority and shortly after he was elected the prime minister successfully called for an amendment to the Manitoba Schools Act that allowed Catholic teachers to be employed in certain circumstances and offered some religious-instruction privileges with public schools.
Regrettably, on minority language issues, our country's history offers too many examples of some rather cloudy measures. A year after the defeat of Laurier's Liberals in the 1911 federal election, Ontario Conservative Premier James Whitney introduced Regulation 17, which made English the official language of education in the province and restricted French to the first two years of elementary school (in 1913 it was changed slightly to allow one hour of French teaching a day). At the time, some 10 per cent of Ontario's population was French Canadian, much of it concentrated in areas bordering the province of Quebec. To support bilingual education, Franco-Ontarians created a French-Canadian Education Association. But they faced important opposition to bilingual schools from both English Protestants and Irish Catholics (the latter wanted Catholic education but in the English language).
The measure was the object of rather vehement criticism in Quebec and Laurier feared that it would damage the fragile relationship between English and French Canadians that was a cornerstone of Federal Liberal party fortunes. Guided by his sunny approach, Laurier called on the Ontario government to amend the legislation to allow French children to be educated in their own language. In an address aimed at Ontarians, Laurier stated: "when I ask that every child of my own race receive an English language education will you refuse also the privilege of an education in the language of our fathers and mothers?" [1].
But his appeal proved to no avail. Much the displeasure of Laurier there was little hope for a sunny resolution of the issue and the results were indeed a major a setback for relations between English and French Canadians. Although Regulation 17 was repealed in 1927, as regards official recognition of French language schools in Ontario, it took another 40 plus years for the "sun to rise." We can be thankful that our current political leadership chooses to draw upon the sunnier disposition of past political leaders and choose the better side of our history when it comes to minority rights.
Wishing success to the Macdonald-Laurier Institute on the Laurier commemoration!
[1] Roderick Stewart, Wilfrid Laurier: A Pledge for Canada, XYZ Publishing, 2002, p.125
Follow HuffPost Canada Blogs on Facebook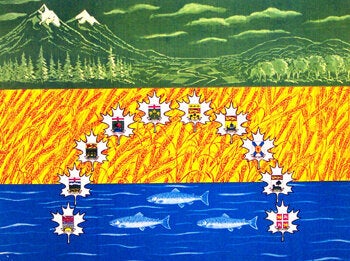 142 Rejected Canadian Flag Designs