Sleeping on the job still gets frowned upon but ask Arianna Huffington and it's empathy not outrage sleep-deprived workers need most.
That, and maybe a nap room.
"Walking around looking drained and exhausted is what should be looked down on," says Huffington in the video above.
The founder and CEO of Thrive Global is no closet fan of nap rooms, having installed two of them for employees during her time as Editor In Chief of the Huffington Post.
And while the move was met with skepticism at first, Huffington says the rooms' popularity tell a entirely different story. For more on why she continues to champion nap rooms, listen to her message in the video above.
"2 Minutes To Transform" is your guide to small but meaningful changes for a better you. Experts share their tips to transform your life at home, in the office or while you're on the go -- all in under two minutes.
Arianna Huffington is the former Editor In Chief of The Huffington Post, a website she co-founded in 2005.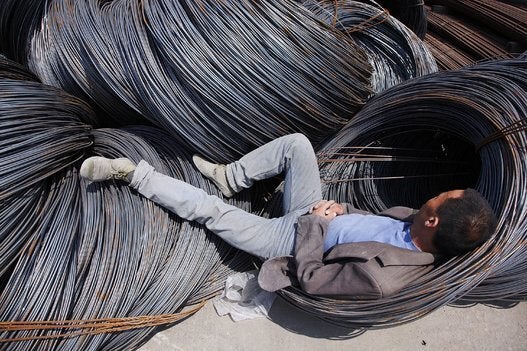 Napping Around The World