As first revealed on CTV's etalk, Mrs. Grégoire-Trudeau was styled by none other than Jessica Mulroney, wife of etalk host (and yes, son of a former prime minister), Ben Mulroney. Jessica, who works with Hudson's Bay, dressed Sophie in a white baby alpaca coat from Sentaler and a black and navy dress from Quebecois designer, Erdem (a Kate Middleton-fave).
"Mrs. Sophie Trudeau was clear that on this very important day she wanted to wear Canadian designers," Mulroney told HuffPost Canada Style via email. "In my capacity as her friend and stylist, as well as someone with deep roots in the Canadian fashion industry, it was my privilege to help her achieve that goal. Sophie wore Erdem an established Canadian designer carried in the The Room at Hudson's Bay, as well as Sentaler, another Canadian designer."
Not only did this collaboration showcase a bipartisan friendship between the members of these historically Conservative and Liberal families, but Jessica's background — she works as a style expert on many shows, including "Cityline" — undoubtedly informs her made-in-Canada fashion sensibilities.
Jessica will continue to style Sophie moving forward, and Mulroney says she looks forward to doing some "really incredible things in Canadian fashion."
"In this era of social media, Sophie will be the most photographed wife of a prime minister that we've ever had," she says. "She looks beautiful in everything she wears and this is a wonderful opportunity for her to bring more Canadian fashion into the international spotlight."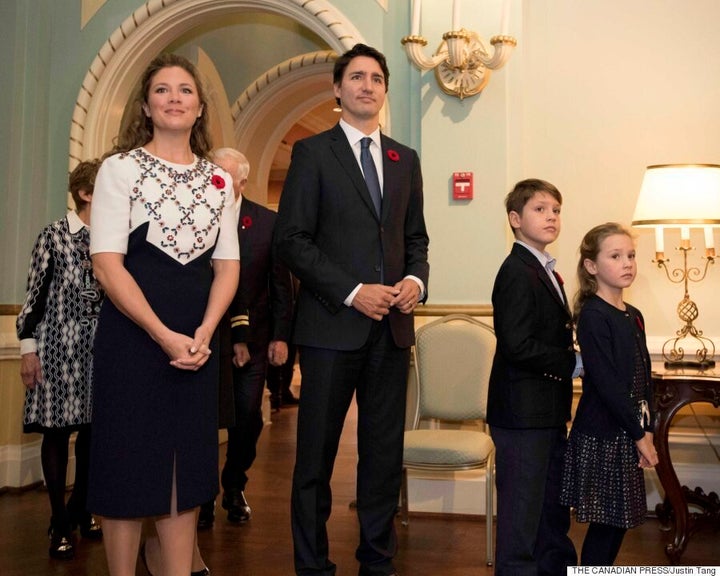 Bojana Sentaler, creative director of Sentaler, told HuffPost on Thursday, "I was so thrilled and honoured to see Sophie Grégoire-Trudeau in my coat yesterday! She wore it so gracefully. It is a designer's dream, and yesterday mine came true!"
We can't wait to see what this great partnership will bring in the future!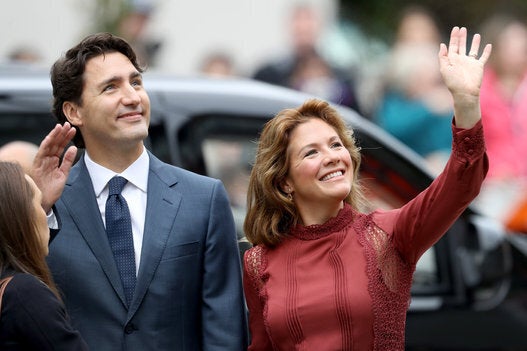 Sophie Grégoire Trudeau
Popular in the Community